Brand new 2 bedroom/2 bath beachfront home located on a wide sandy beach and backed up to a nature reserve.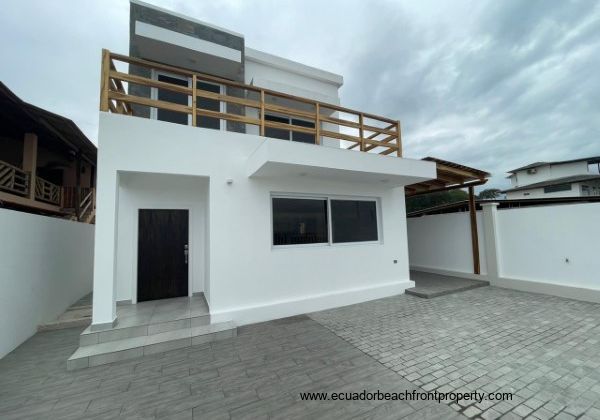 This modern, two-story home has 1,679 sq ft (156 sq m) of enclosed, air-conditioned space plus an additional 334 sq ft (31 sq m) beachfront terrace and 1,100 sq ft of side and rear patios on the ground level (102.4 sq m). The functional indoor/outdoor living space totals over 3,000 sq ft (289 sq m).
The final touches are currently being made to this beautiful and well-constructed home.
Ground Level Layout
The ground level of the home features a bright, open kitchen and living space.  Pull-out cabinets underneath the adjacent stairway provide additional storage/pantry space.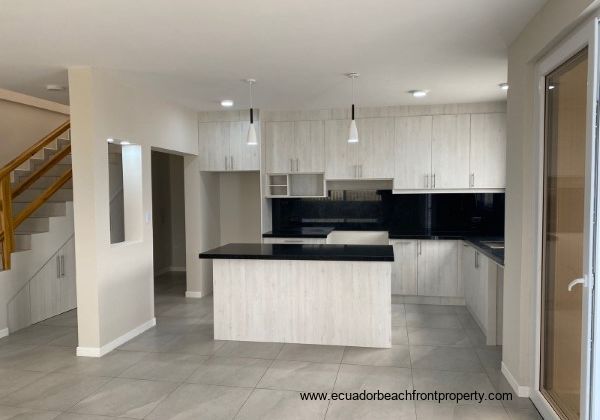 The kitchen is ready to be outfitted with a stove/oven, large volume refrigerator, and dishwasher.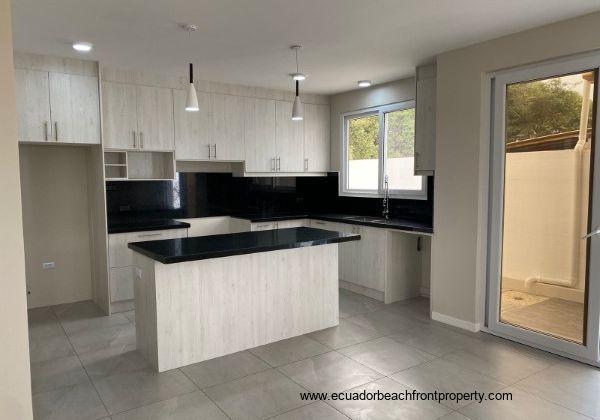 Off the living room is access to a spacious, shaded side patio for relaxing, grilling, and entertaining.
The ground level has a spacious bedroom with ensuite bath. The bathroom also has an exterior access so you can come in from the beach and head straight for a shower.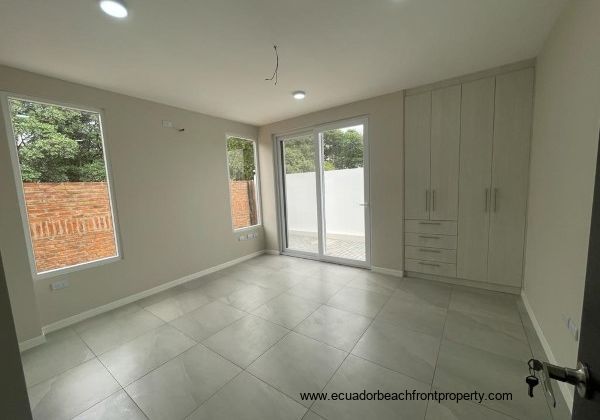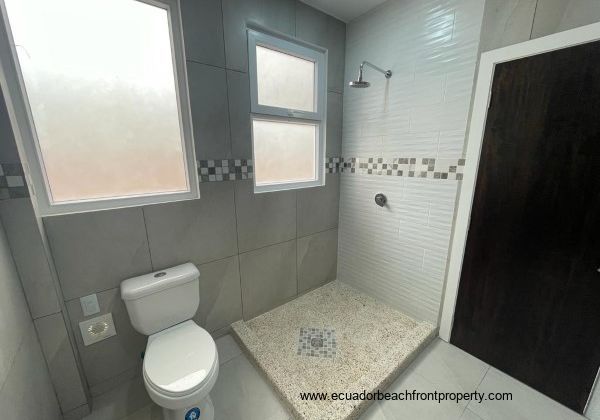 Second Level Layout
The home's second level features a large ocean view master suite with ensuite bath designed with expat expectations in mind:
 - large picture window with stunning ocean views
 - an oversized walk-in closet from the bathroom
 - double vanity with his and her sinks (note: vanity mirrors still to be added)
 - separate water closet with ventilation
 - spacious walk-in shower
 - stand-alone bathtub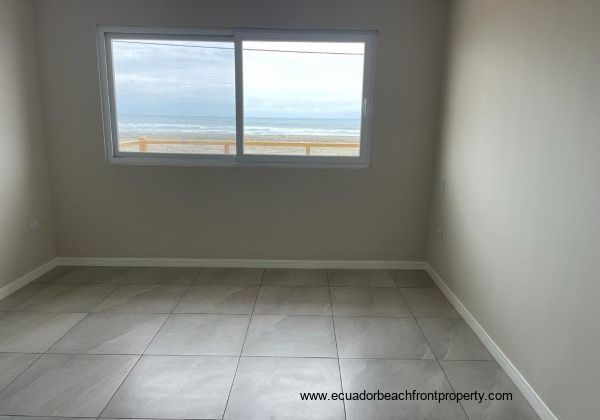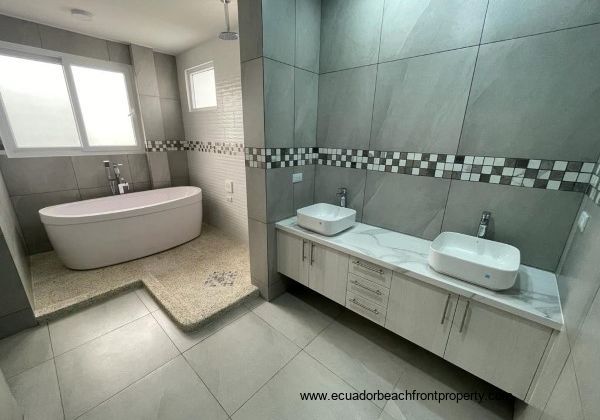 The second level has a laundry closet that is accessed from the hallway. It features a convenient pass-through laundry chute from the master bath. 
Adjacent to the master suite is a bonus room featuring gorgeous ocean views. This space can be used to fit your fancy: as an oceanfront office, reading nook, exercise space, etc.
Along the front of the home is an expansive oceanfront terrace. Enjoy this stunning space for sunset cocktails or your morning coffee overlooking the Pacific Ocean. 
A small bonus balcony is located at the opposite end of the 2nd level, at the top of the stairs. This smaller balcony can be used for viewing the mangrove forest behind the home and can double as a landing should you wish to add access to the rooftop as an additional oceanview terrace.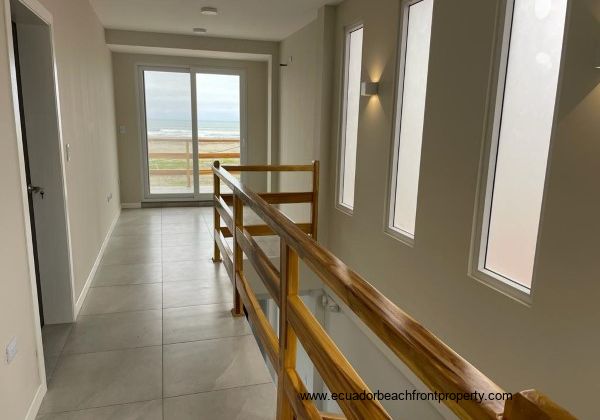 The Location
Wake to the sound of birds and waves in this two bedroom beachfront home at "the Boca." This coveted location is a stretch of wide sandy beach on the southern end of the fishing and tourist town of San Jacinto. This one-of-a-kind area is comprised of a single row of beachfront homes that back up to a protected mangrove reserve and ends at the mouth of a river as it flows into the ocean.
This unique location offers diverse outdoor activities including kayaking, wind surfing, kite surfing, fishing, shell collecting, and bird watching. It is also a beach where sea turtles come to nest.
While the area has a remote charm, it is only a few minutes walk to small eateries serving fresh seafood and just a 15 minute walk into downtown San Jacinto for conveniences such basic groceries, bank with ATM, health clinic, and pharmacies.  The Manta airport is 45 minutes to the south.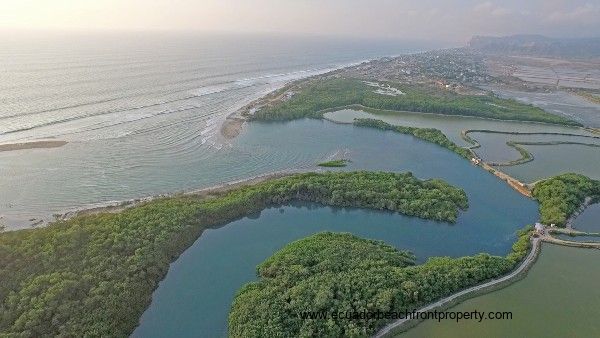 i
The property is on a fully walled lot measuring 33 ft wide by 66 ft deep (10 m x 20 m).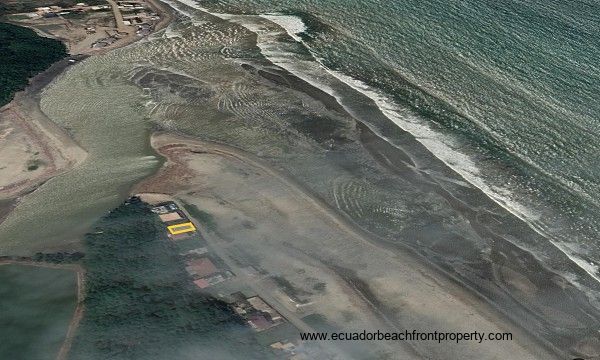 Home Construction Features
This home was constructed with steel beams and SCIPs panels (structural concrete insulated panels). This modern construction technique is proven to be earthquake-resistant, fire-resistant, mold-resistant, and pest-resistant (e.g termites, rodents). Moreover, this foam core insulation design provides exceptional insulation and reduces sound transmission. 
The structural design has been professionally engineered to provide outstanding performance during potential seismic events.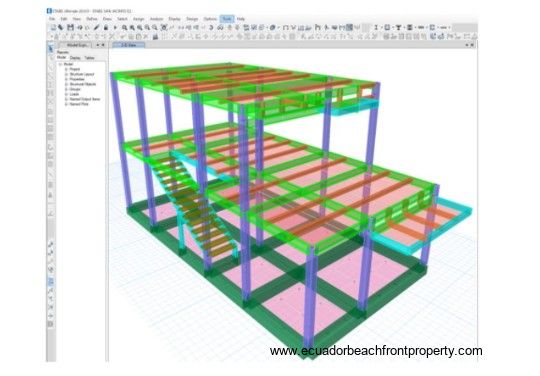 Construction Process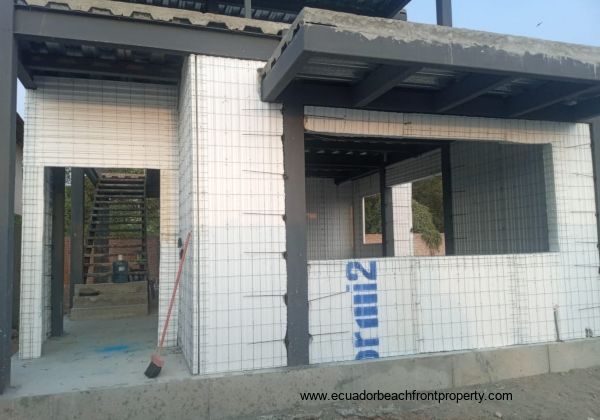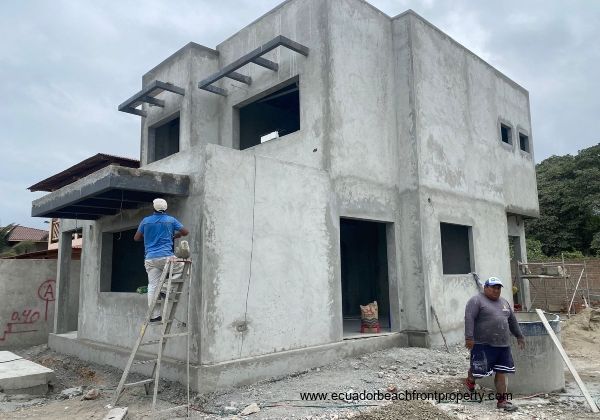 Wide, sandy beach mere steps from the home.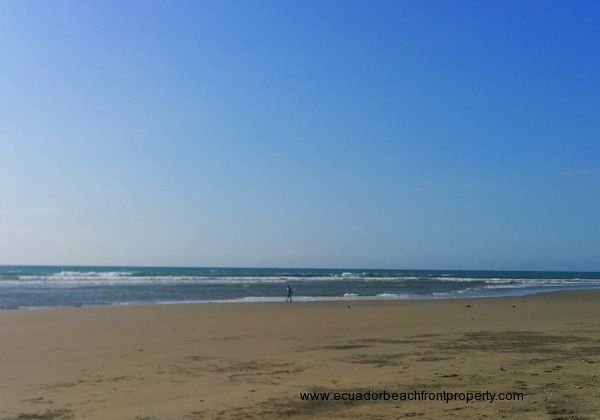 This home is being sold without furnishings and appliances.  We will be happy to assist you with the purchase and installation of the appliances and furnishings of your choice.
Please reach out to us with any questions or to schedule a showing.
For your convenience, we offer VIRTUAL SHOWINGS. View this property in real time from anywhere in the world! Contact us today to schedule yours.
We look forward to hearing from you!