3 acre farm property with ocean views. Includes a rustic house and fruit trees.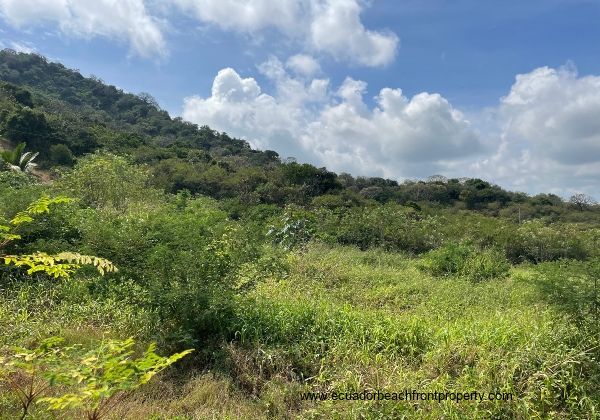 This beautiful, affordable property is located just minutes north of the popular beach town of San Clemente and offers a peaceful, rural setting. The property consists of more than 3 acres (1.23 ha) and has an elevated  section that would be a great spot to build with sweeping views down to the ocean and the village of San Clemente.
The property has all the basics for someone looking for a quiet, rural home near the beach where they can grow their own food and raise farm animals if they wish.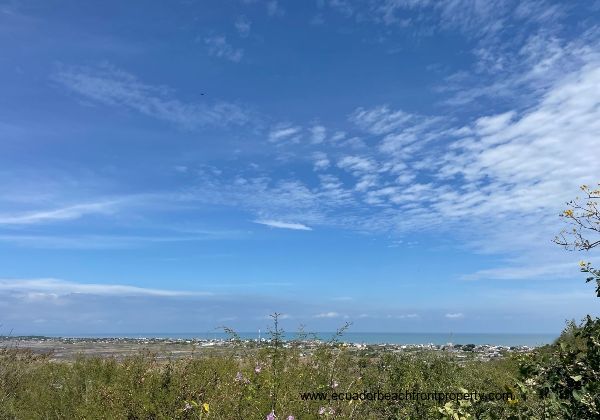 An existing 2-story building sits on the property and measures 20ft x 20ft on the ground floor and 20ft x 26ft on the upper floor including a balcony. 
The property has road access, electricity with its own transformer, internet, elevated water storage tanks, below-ground cistern, and a septic system. A generator is included with the sale as well as small tools including weed whacker, shovel, rake, hoe, and some other basic gardening tools.   
In addition to an open pasture measuring 164 ft x 164 ft (50m x 50m), the property boasts fruiting trees and vines that include avocado, papaya, granadilla, pomegranate, passionfruit, and coconuts.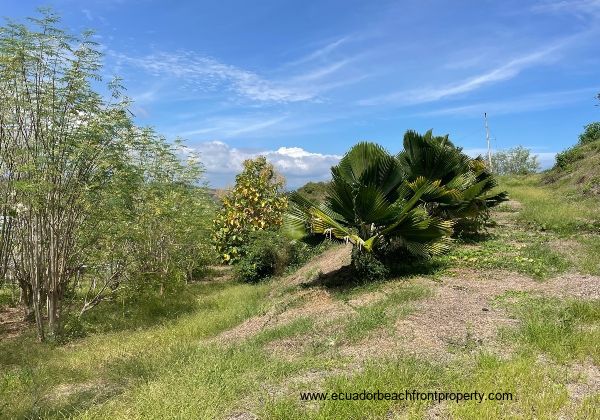 The property is located within 5 minutes of downtown San Clemente with incredible beaches, restaurants, bars, coffee shop, and small stores for your daily necessities. The cities of Bahia, Portoviejo, and Manta are all within 30-45 minutes for all your major shopping, medical, and transportation needs. 
Contact us for questions about planning your visit, viewing properties, or to better understand the purchase process. 
View this property in real-time, from anywhere in the world by scheduling a VIRTUAL TOUR. Contact us to schedule yours!
DISCOVER ECUADOR! We now also offer an ALL-INCLUSIVE VACATION & REAL ESTATE TOUR. Discover Ecuador's stunning central coast and its affordable real estate in an easy, fun, secure, and laid-back environment. 

Please contact us with questions about this property, to schedule a showing or to plan your visit. We look forward to hearing from you!