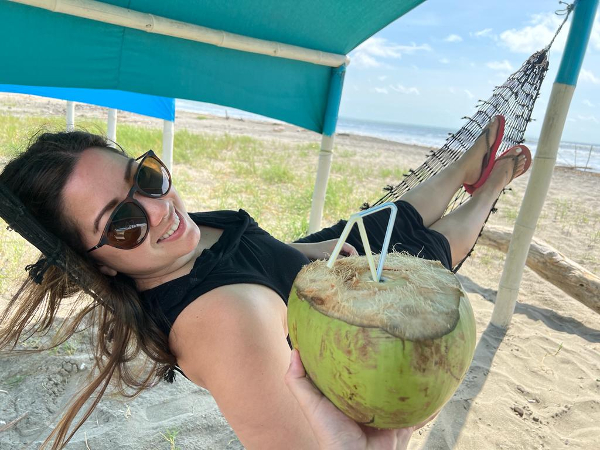 VACATION & REAL ESTATE TOUR TESTIMONIAL
We stayed at Casa de Terrazas as part of a private real estate tour through Ecuador Beachfront Property in March 2022.  Upon arriving at the airport in Guayaquil, we were immediately met by Marcelo and driven 3 hours north to San Clemente.  Marcelo is fluent in English, provided bottled waters and soda, offered to stop at one of the many towns along the way for food, and provided a very knowledgeable narration as we progressed along the route.
We arrived at Casa de Terrazas around 7pm where Andrew and Carol had a delicious dinner ready for us, which was most welcome after nearly 18 hours of flying from Nevada (USA).
Over the next few days, we were given a fully guided tour (via taxi, moto taxi, and our own two feet) of the coast from Canoa to Manta.  We explored local beaches, shops ranging from local tiendas and souvenir shops to hardware stores and malls, and mingled with locals and expats alike.  We ate at some of the finest restaurants in the region as well as some of the cutest food carts in Bahia de Caraquez.  All the while, we had a chance to look at several properties that fit our tastes and budget ranging from beachfront condos to standalone homes in beautiful locations.
The entire experience was amazing (and did I mention that the price included everything I mentioned above?).