A large beachfront property featuring eco-friendly cabins for 40 guests plus additional space for camping.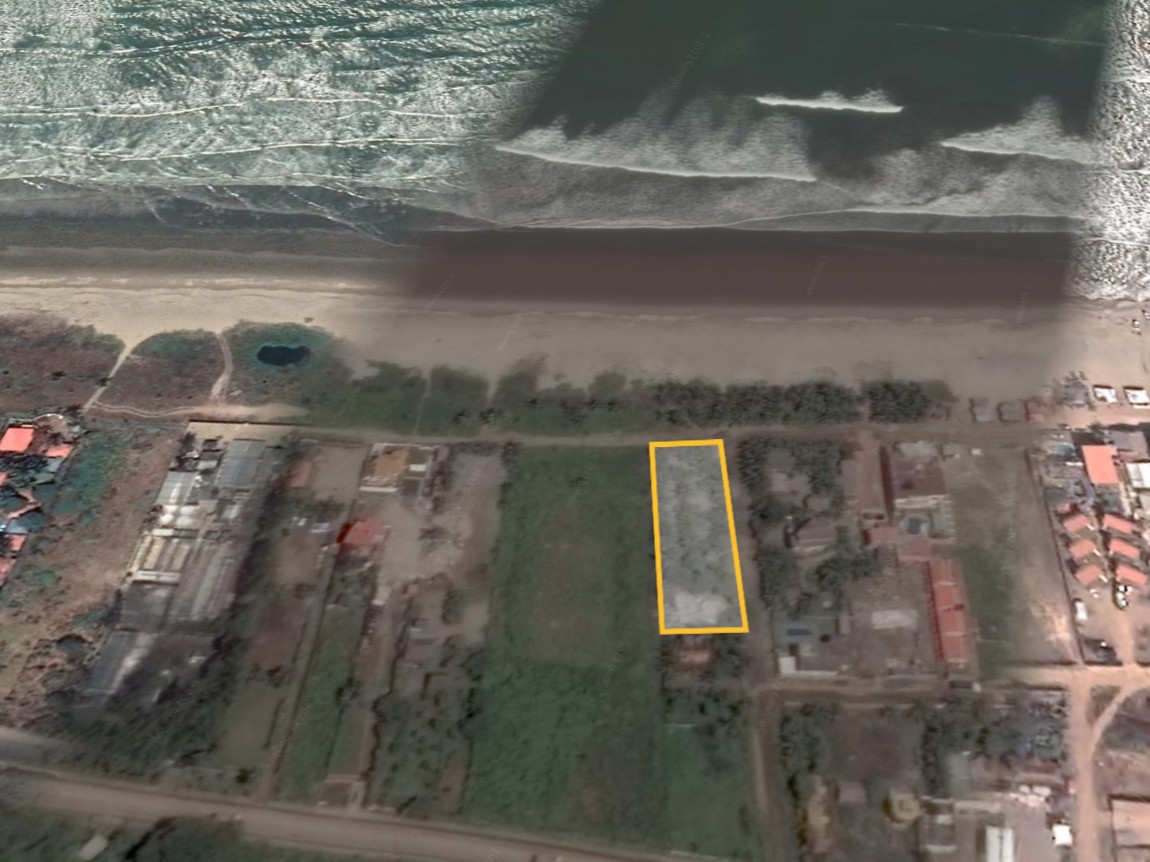 This unique property sits on a large 0.6 acre beachfront lot on the southern end of the popular surfing town of Canoa, away from the hustle and bustle of the center of town but close enough to walk or bike. 
The property boasts direct beach access and spacious grounds loaded with coconut palms and other tropical vegetation.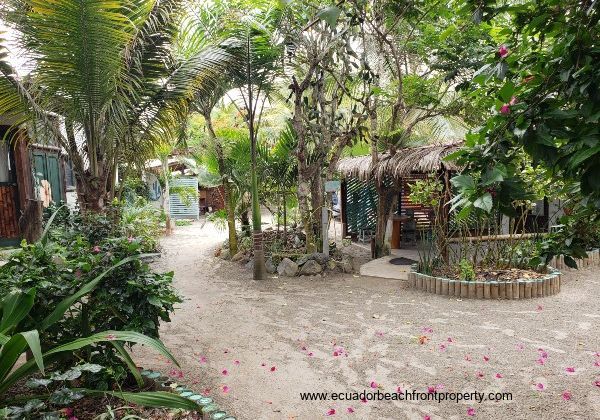 This property consists of 5 guest cabins plus a main cabin with two additional suites (10 bedrooms total, 1-4 beds per bedroom). Altogether, the cabins can accommodate 40 guests. There is plenty of space to add additional cabins if desired.
Each cabin is unique in its design and layout and is constructed of sustainable building materials such as bamboo.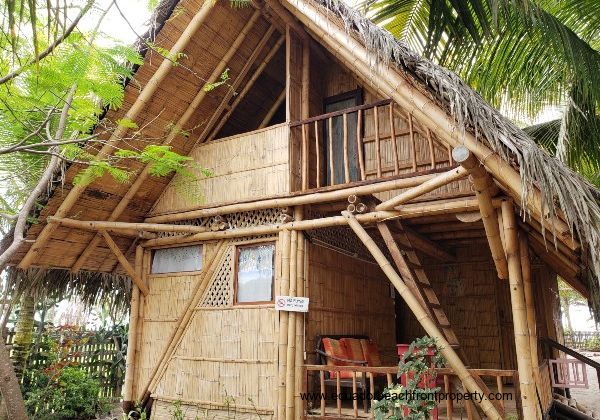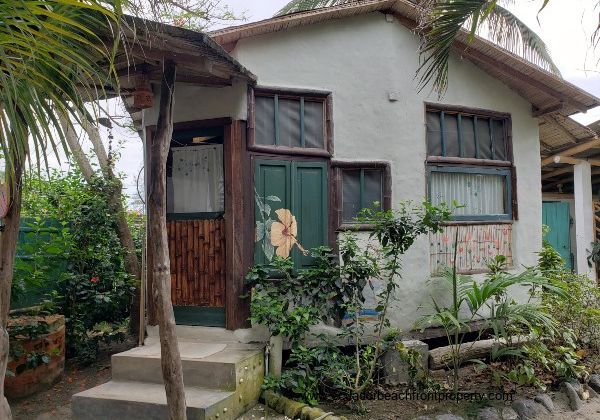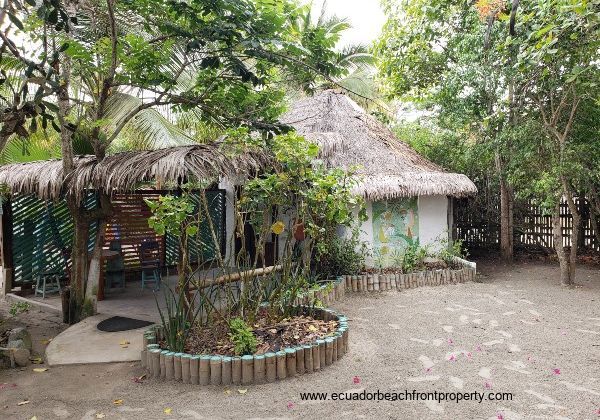 Each cabin is outfitted with a simple kitchen, private bath and has a porch and/or balcony.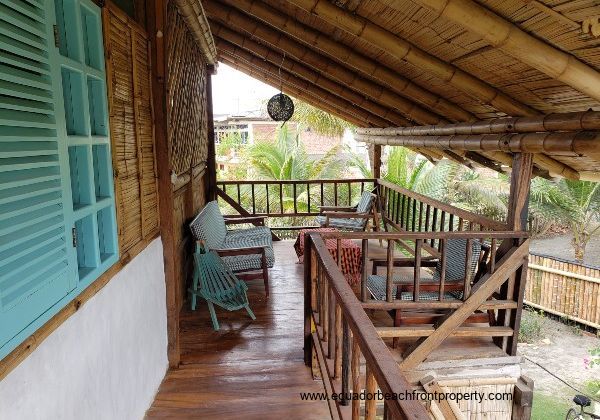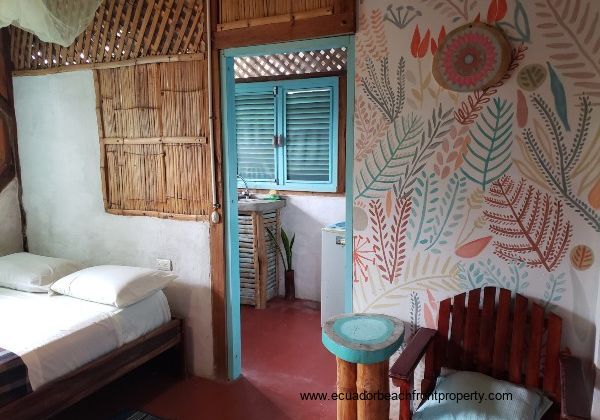 In addition, there is ample space currently designated for tent camping in the undeveloped portion of the property closest to the beach. There are also two outdoor kitchens and plenty of other "chill out" spaces such as shaded picnic tables and hammocks. Other features include an onsite well, rainwater collection, dedicated transformer, and tool/storage shed.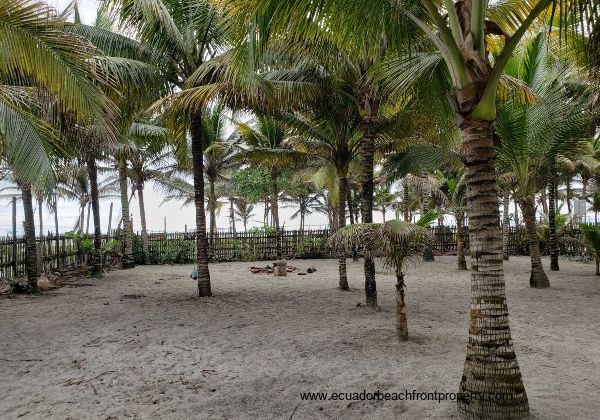 This property sits in front of a stunning sand beach. Canoa is hailed as one of the most popular locations along the coast for surfing and paragliding. It has warm, swimmable water year-round.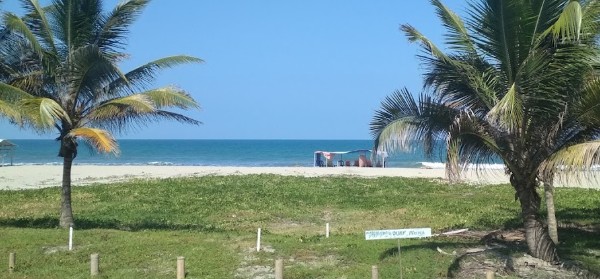 Currently this eco-lodge is run part time as a hobby business. However, due to its large size and idyllic beachfront location, this property has tremendous potential. One could add a beachfront restaurant, offer a "glamping" option, or operate the cabins as part of a retreat center. In addition to running it as a hotel, you could also separate the undeveloped beachfront parcel into smaller lots. The possibilities and opportunities are endless.
Property taxes for 2022 were just $296 (not a typo!).
Located 20 minutes north of a major shopping center and medical facilities and only 5 minutes to the center of town for eclectic restaurants and nightlife.  
Please be sure to look through all the photos in the photo reel at the top of this listing.
We look forward to hearing from you! Please contact us with your questions, to plan your visit, or to schedule a showing.
We now offer VIRTUAL TOURS. Contact us to view this property in real-time, from anywhere in the world!