Oceanfront hotel with 32 guest rooms, 2 restaurants, 3-bedroom guest house, and manager's quarters.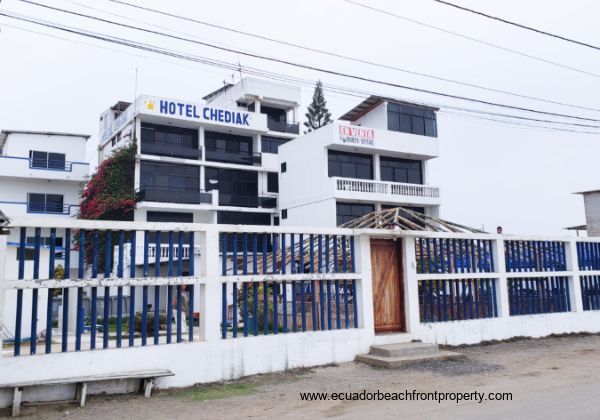 Once a prime destination for vacationers to the coast, Hotel Chediak could be the crown jewel on the coast again. In need of renovations and restoration and priced accordingly. This is a solid investment for someone with the vision to create a new hot spot on the coast.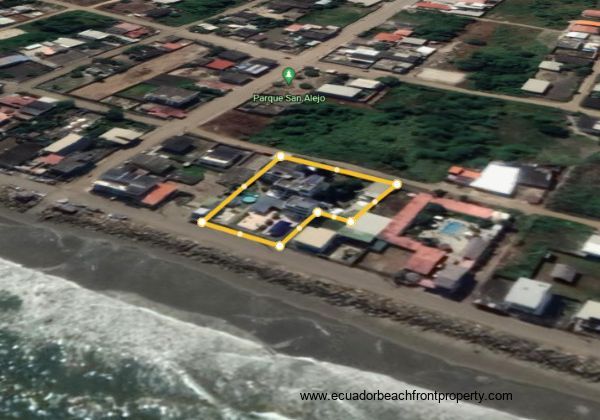 The hotel sits on a spacious 32,320 sq ft lot (2,800 sq m) along the beachfront road between the popular beach towns of San Jacinto and San Clemente, just 45 minutes north of the Manta airport. The hotel consists of 4- and 5-story towers. There are two restaurants, each with its own kitchen. The 2nd floor oceanview restaurant has a 30-40 person capacity. A second, larger restaurant and bar features outdoor dining and seats approximately 100.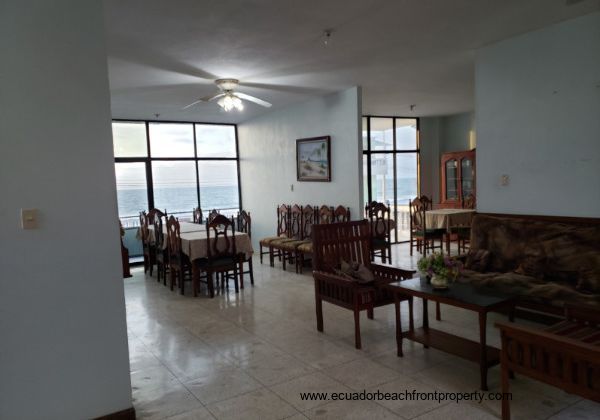 The hotel has 32 guests rooms, accommodating up to 130 guests. Each guest room has its own private bath that is plumbed for hot water (still a rarity on the coast!). Many of the rooms have stunning full ocean views and balconies for enjoying the spectacular Pacific Coast sunsets. There is a separate guest house that can be rented to parties up to 15 people or used as the owner's private quarters. There is also a 3-bedroom caretakers quarters
There is secured parking for ~12 vehicles. The empty adjacent lot is available for purchase to provide additional parking if desired.  
We can provide details on room specifics, costs to operate, projected revenues, renovation costs etc. It's possible to connect the investor owner with a North American family to operate the hotel for them.
Be sure to look through the photos found at the top of this listing.
Please reach out to request more information, ask questions, or to plan a showing. We now offer virtual showings--Contact us now to view this property from anywhere in the world!
We look forward to hearing from you!