Beachfront commercial property with restaurant, three rental suites, unfinished 3rd level with excellent views, and a spacious yard in the back.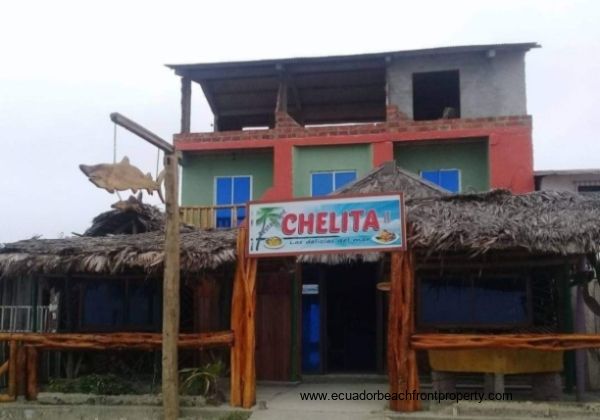 Opportunity to purchase a commercial beachfront property in a popular tourist and fishing town.
This prime piece of beachfront land consists of two lots totaling 8,288 sq ft (770 m2). The total lot dimensions are 66 ft wide by 126 ft deep (20m x 38.5m).
The property sits across the road from the beautiful beach in San Jacinto where you can walk for miles at low tide. It is located within close walking distance to the center of San Jacinto and local markets.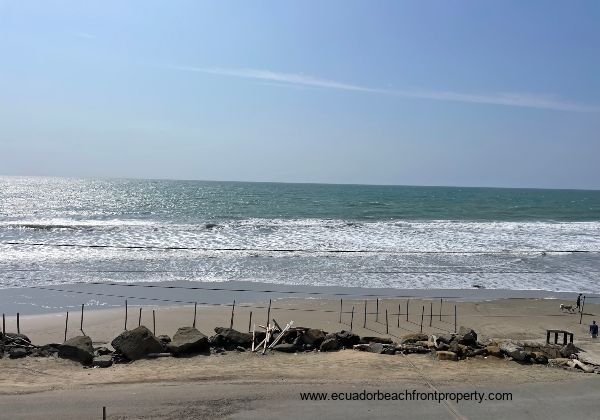 The property has a double access: it can be entered from the beachfront road in front or from the road running behind the property.
 The property is outfitted a with a 3-story structure. The ground level of the structure was used previously as a simple, local-style restaurant. It has a large kitchen space and interior seating for 40+ people.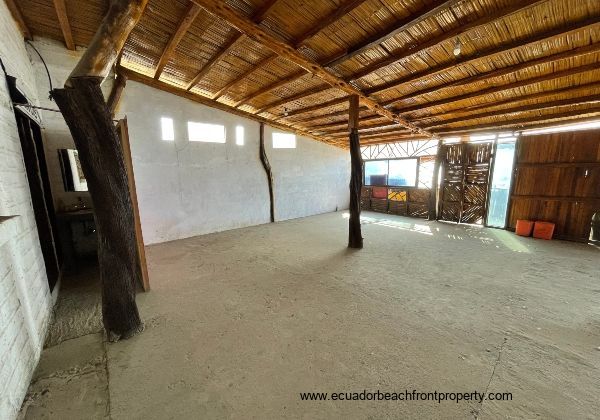 The second level provides 3 separate ocean view rooms, each with a private bath and small oceanfront balcony. Each unit can accommodate between 2-4 people.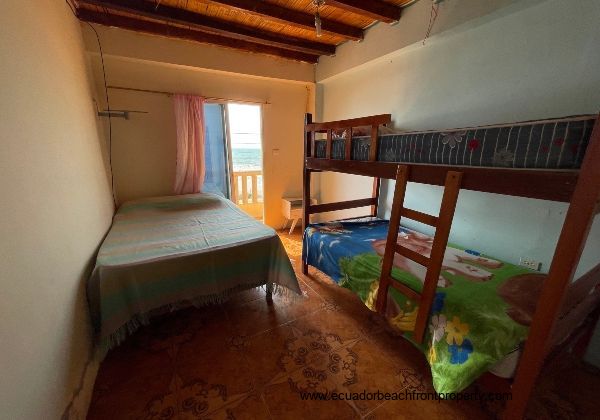 The third level of the building is unfinished, allowing the space to be transformed into additional rooms or an owner's master suite.  The ocean views from the 3rd story are outstanding.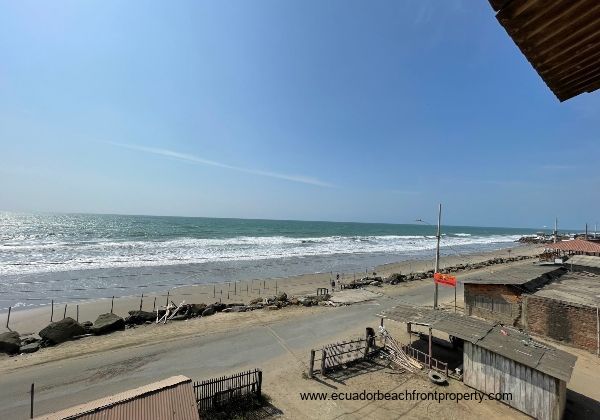 There is additional space behind the building to add gardens, a swimming pool, workshop, etc.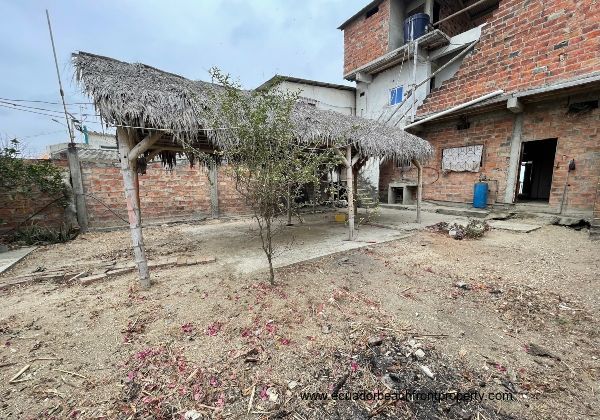 This property is located in the friendly fishing village of San Jacinto, right on the beach and around the corner from the seafood market, a short stroll from small stores for basic supplies, local bank with ATM, and buses into the cities of Bahia, Manta, and Portoviejo. 
Please reach out to us with any questions or to schedule a showing. For your convenience, we now offer VIRTUAL SHOWINGS. View this property in real time from anywhere in the world! Contact us today to schedule yours.
We look forward to hearing from you!