This 4,100 sq ft oceanfront home has 6 bedrooms/3.5 bathrooms AND includes the bamboo structure next door, offering limitless potential as a large single family home or converted into an oceanview Bed & Breakfast.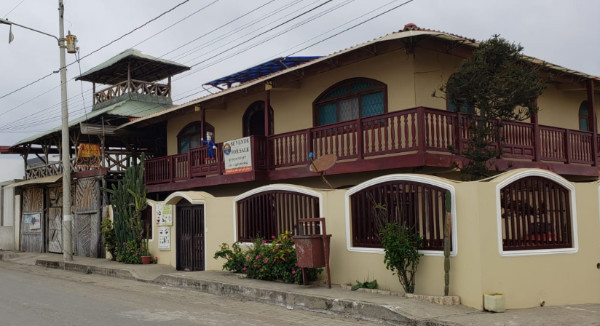 This house sits on an oceanfront corner in the quaint fishing town of San Jacinto. The property is within close walking distance of shops, restaurants, bars and coffee shop. 
The spacious, 2-story home boasts 4,100 sq feet (380 sq m) of living space including 6 bedrooms and 3.5 baths, all with their own split unit AC. The ground level includes 2 bedrooms, 1 full bath, 1 half bath, kitchen, dining and living area. There is a large wraparound, enclosed patio with storage and laundry area.
 The kitchen comes equipped with a gas range, oven and large volume refrigerator.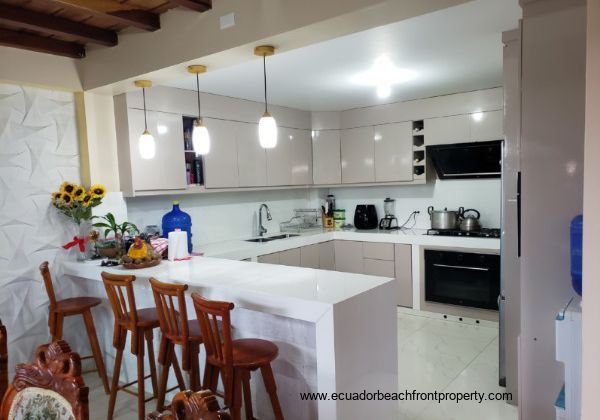 The second level features a second living area off which are the 4 bedrooms and 2 full baths. A wraparound balcony provides excellent ocean views and breezes.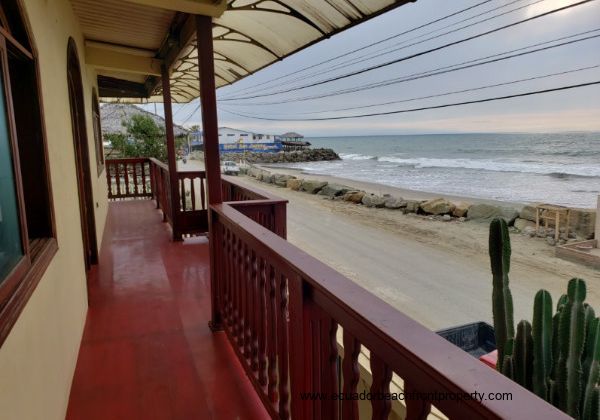 The sale also includes the adjacent lot containing a 3-level bamboo structure that can be updated or removed to add space for a pool and gardens. The structure contains 2 simple bathrooms, a shower, and 3 rudimentary bedrooms. This additional land provides innumerable options for expanding upon the already spacious house.  Ideas range from modifying the structure into a restaurant or bar or removing the structure altogether to add a swimming pool and gardens to create an oasis-like environment.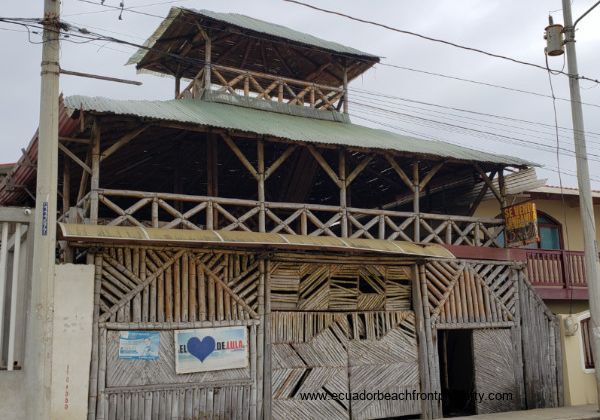 The hardwood wardrobes found in each of the bedrooms are included with the sale. The home has hardwood floors, wooden ceilings, and handcrafted wood doors throughout. All the rooms are sun-filled and spacious. This is a unique property with a lot of interesting potential!
Please be sure to take a look at all images in the photo reel at the top of this listing.
Contact us with any questions or to schedule a showing. We look forward to hearing from you!