*SALE PENDING* Organic farm with swimming pool and multiple buildings, just 20 minutes to the beach.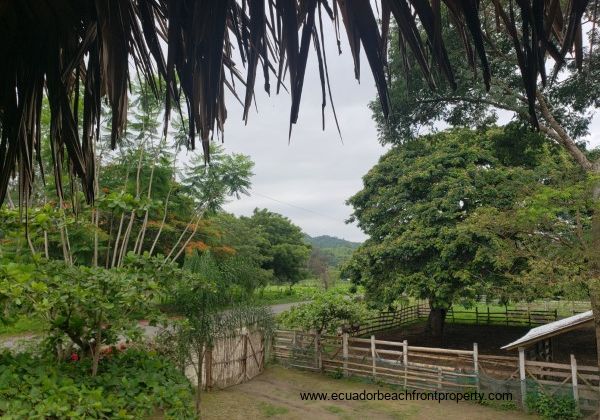 .
PRICE REDUCED FROM $268,0000
This beautiful organic farm is located just 20 minutes inland from the beautiful beaches of San Briceno. The farm sits in a fertile valley on 61 hectares (151 acres). This special location has easy access (via walking/riding trails) to 20 hectares (50 acres) of primary forest abundant with howler monkeys. The finca features multiple structures including an eco-inspired home with a swimming pool.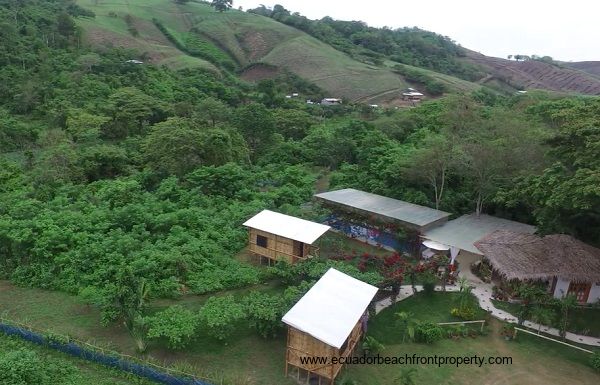 The primary living quarters are comfortable and move-in ready. They consist of a cluster of structures interconnected with pathways and include the following:
2 Primary living/bedroom structures, 
2 Separate shower/washroom buildings
2 Separate storage rooms (could be updated into additional bedrooms) 
Spacious kitchen and dining structure 
Large covered pool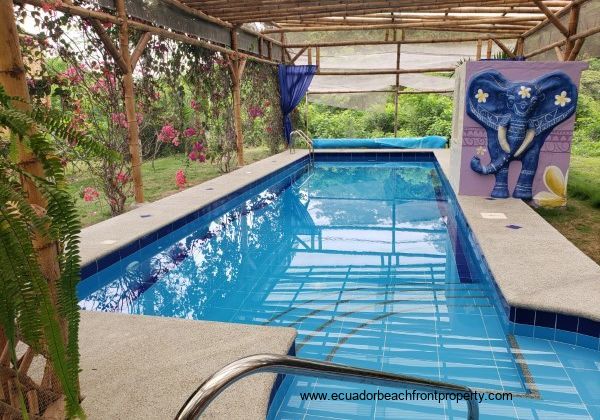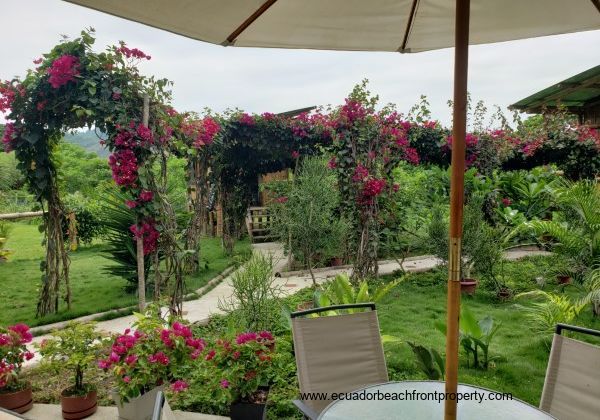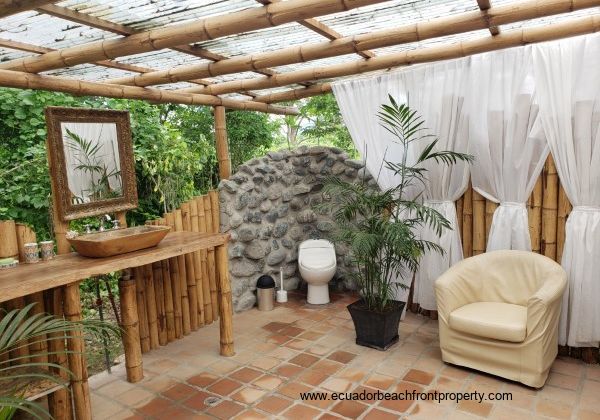 The two storage outbuildings are equipped with tools and equipment to run the farm (included in the sale).
The property features 2 additional houses:
One with 2 bedrooms, 2 washrooms and a rough kitchen
The second is a large house that is currently being restored, it has 4 bedrooms, 4 baths, a living room , and a space to build a kitchen /dining area 
Farm Features: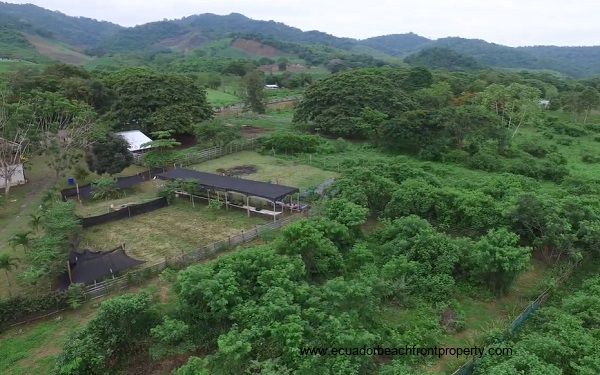 61 Hectare (151 acre) organic farm in operation for 20 years

The farm borders a river and is accessible by a major road (Via San Isidro)

2 onsite wells (not potable)

Cistern for drinking water storage

The farm is currently planted with: 

Approximately 2 hectares (~5 acres) of pasture for horses and cattle

Greenhouse area for starting plants

Produce their own natural pesticides and organic soils

Access to the farm is by a good road and only about 20 -30 min from the cities of Bahia and San Vicente for banks and shopping.
The stage is set for your imagination to take it to the next level. This unique property could be used to host events such as group retreats. 
Please reach out to us with any questions or to schedule a showing.
For your convenience, we now offer VIRTUAL SHOWINGS. View this property in real time from anywhere in the world! Contact us today to schedule yours.
We now also offer an ALL-INCLUSIVE VACATION & REAL ESTATE TOUR. Discover Ecuador's stunning central coast and its varied real estate options in an easy, fun, secure, and laid-back environment. LEARN MORE
We look forward to hearing from you!