Fenced corner lot located just steps to the sandy beach and warm ocean water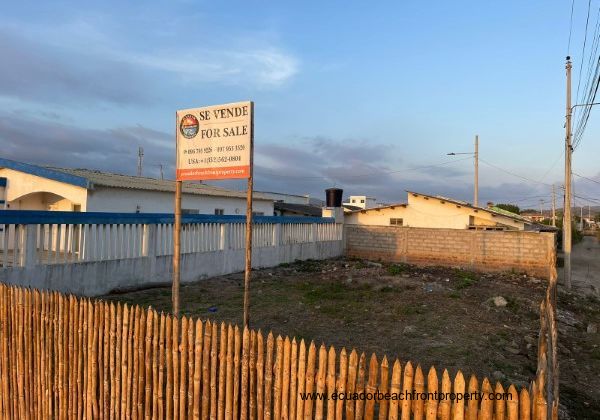 This beachfront corner lot in the quaint fishing town of San Jacinto, Ecuador offers an excellent opportunity to build your ideal beachfront home and enjoy uninterrupted ocean views. 
With a generous size of 33 feet wide by 70 feet deep (10.1m x 21.25m), this fenced piece of land encompasses 2,310 square feet (214 sq m), providing ample space to create your future oasis.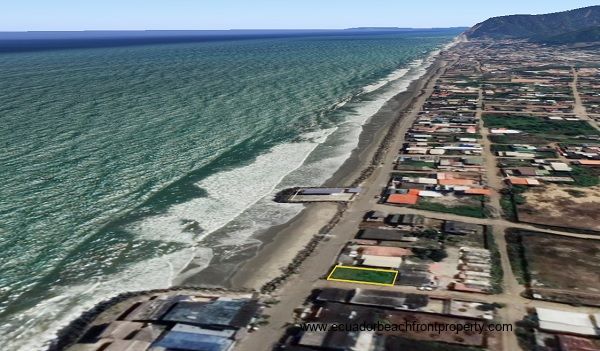 This lot boasts a prime spot just steps away from miles of sandy beaches to the north and south. Imagine waking up to the soothing sounds of crashing waves and warm ocean breezes as you indulge in the ultimate beachfront lifestyle. The warm Pacific Ocean is at your doorstep, inviting you to swim, surf, or simply relax on the sandy shores.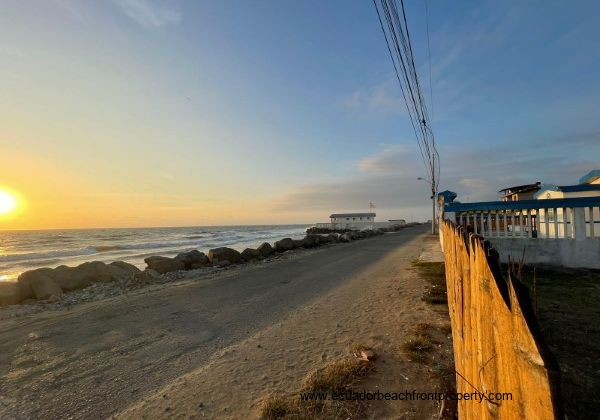 San Jacinto offers an ideal climate for those seeking to relocate and build their dream home. Enjoy the year-round tropical weather, where sunny days and gentle temperatures are the norm. With just a 45-minute drive to the Manta International airport, this beachfront haven is easily accessible for international travel.
In addition to its natural beauty, San Jacinto offers convenient access to essential amenities. Medical facilities and major shopping centers are a mere 35-minute drive away, ensuring that your healthcare needs and shopping desires are easily met. Furthermore, within walking distance, you'll find a variety of restaurants and small shops, providing you with all the basic necessities and delightful dining options.
Don't miss out on this affordable oceanview duplex in Los Ranchos. Contact us today for questions about this property, planning your visit, or to better understand the purchase process.
For your convenience, we offer VIRTUAL SHOWINGS. View this property in real time from anywhere in the world! Contact us today to schedule yours.
Come discover Ecuador!  We now also offer an ALL-INCLUSIVE VACATION & REAL ESTATE DISCOVERY TOUR. Discover Ecuador's stunning central coast and its affordable real estate in an easy, fun, secure, and laid-back environment.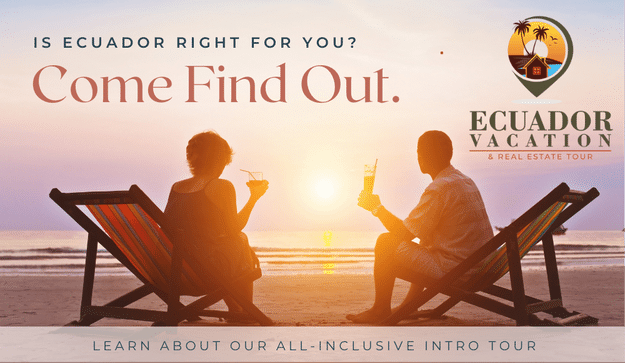 We look forward to hearing from you.