Large fixer upper with 13 bedrooms, 2 kitchens, and expansive ocean views.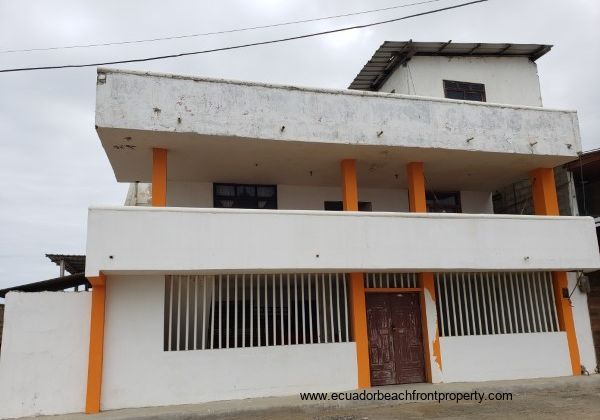 This large, 13 bedroom ocean view home has lots of potential.  The house sits just 20 steps from the beach and the upper terrace boasts expansive ocean views.
Seller is open to all cash offers. No financing available.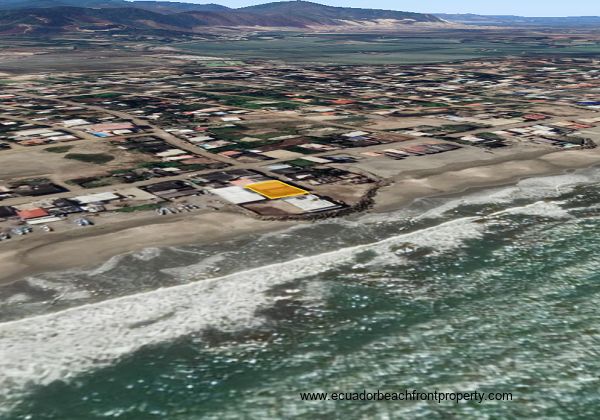 The home sits on an ocean view lot measuring 56 ft x 56 ft  (17 m x 17 m), one property back from the beach in the fishing town of San Jacinto. Directly southwest of the property is a spacious beachfront parking area providing expansive ocean views and direct beach access from the home.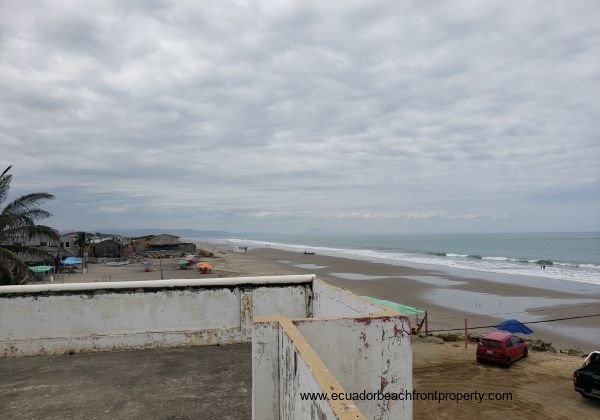 This home requires a substantial amount of work but has excellent potential to be transformed into an impressive, single family home or a boutique bed & breakfast.
The property boasts 3,200 sq ft of construction with 13 bedrooms, 11 full baths, 2 half baths and 2 kitchens. Bedrooms and baths can be combined to make spacious master suites. 
The 2nd level features a large covered balcony. The 3rd level rooftop terrace has several rooms and boasts incredible views.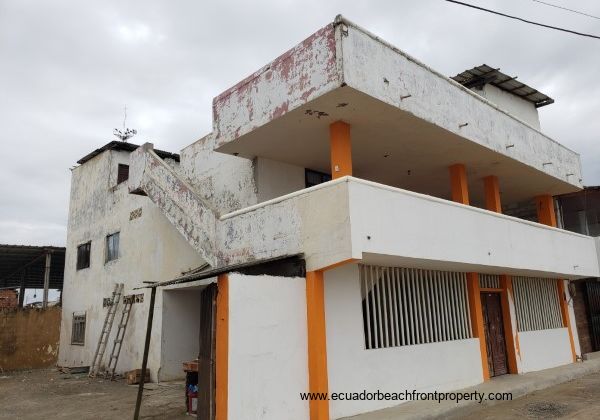 The property has space to add a pool plus parking for 2-3 cars.
This property is located along the beachfront of the laid-back village of San Jacinto, only 45 minutes to the Manta international airport. Major shopping and medical services are available in the nearby cities of Bahia, Portoviejo, and Manta (30-45 min). 
Please reach out to us with any questions or to schedule a showing.
For your convenience, we now offer VIRTUAL SHOWINGS. View this property in real time from anywhere in the world! Contact us today to schedule yours.
We look forward to hearing from you!