Stunning 3.6 acre parcel with beachfront and hillside near forthcoming Google tech campus. Already divided into 6 lots.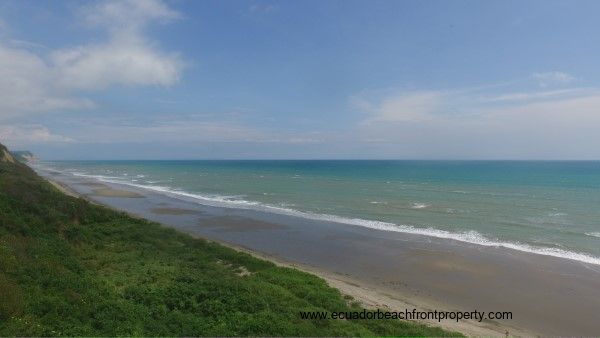 Secluded Beachfront Parcel with Stunning Views, Development Potential, and Proximity to Google Campus
Welcome to an extraordinary opportunity to own a picturesque beachfront parcel of land, tucked away in a serene and tranquil location just 25 minutes from the vibrant towns of San Clemente and Bahia. Spanning an impressive 3.6 acres (1.47 hectares), this property offers a rare combination of flat beachfront land and a hillside, presenting myriad possibilities for development.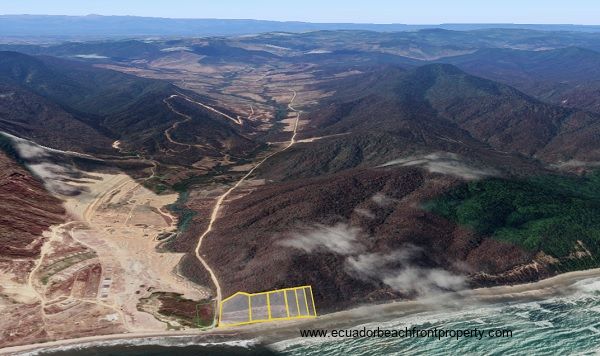 The land has already been thoughtfully divided into six lots, but its potential extends far beyond this initial division. With the guidance of an experienced architect, it has been determined that the property could be further subdivided into beachfront lots and hillside lots, all offering breathtaking views.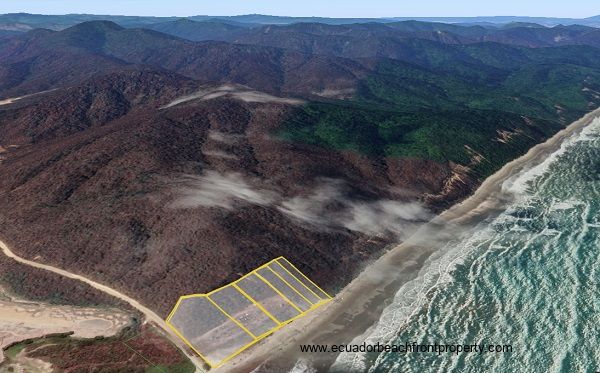 The property boasts direct road access from a well-maintained public road. In addition, electricity and internet infrastructure are in close proximity, and a neighboring landowner has expressed willingness to collaborate on sharing the costs to bring power, internet, and even construct an access road.  Note: Starlink Internet is also now available in the Galapagos and will be expanding into mainland Ecuador.
Additionally, the entrance to the flat section of the property is gated and the sellers have added a simple bamboo palapa and a small area for grilling.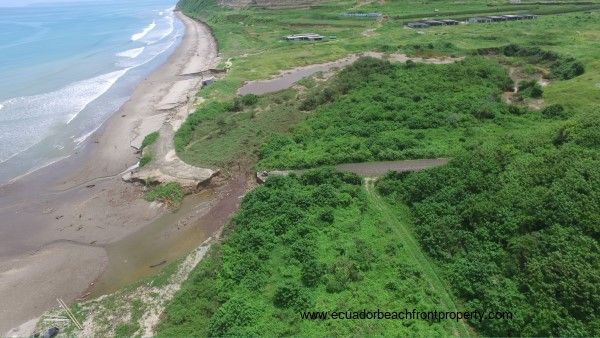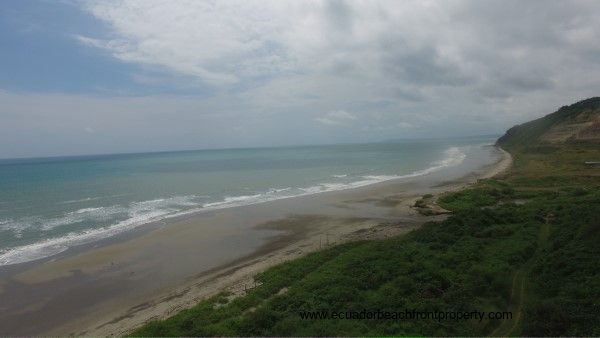 Notably, this remarkable property is situated just north of a significant 78-acre parcel recently acquired by Google partner, Wursta, in 2023. They have plans to construct a state-of-the-art campus dedicated to training cloud engineers, with construction set to commence in July of the same year. This exciting development presents a unique opportunity for the area, as the presence of such a prestigious tech company could potentially transform the surrounding stretch of beach into a tech hub. 
As an owner of this beachfront parcel, you have the advantage of being in close proximity to this potential tech hub, positioning your development for maximum exposure and attracting discerning buyers or investors seeking to capitalize on the emerging tech scene. This unique blend of tranquility and innovation presents a captivating proposition for those looking to create a one-of-a-kind development that caters to the demands of tech professionals while maintaining a serene coastal lifestyle.
Seize the opportunity to become part of this exciting narrative. Contact us today to take the first step towards owning this exceptional beachfront parcel with interesting development potential, set against the backdrop of an emerging tech hub that promises to shape the future of the area.
Come discover Ecuador!  We now also offer an ALL-INCLUSIVE VACATION & REAL ESTATE DISCOVERY TOUR. Discover Ecuador's stunning central coast and its affordable real estate in an easy, fun, secure, and laid-back environment.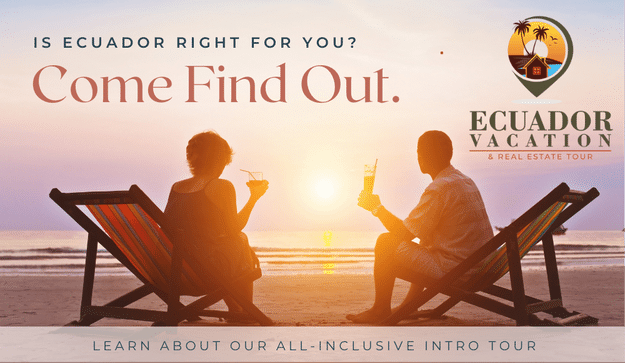 We look forward to hearing from you.