Recently updated 3-story home with 2 rental rooms + separate guest kitchen and living area.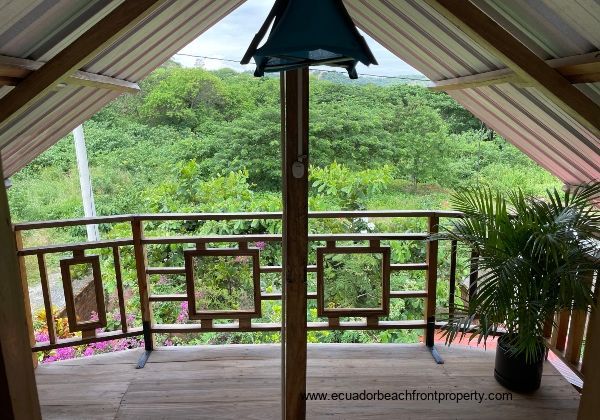 This lovely 3-story home features 1,453 sq ft enclosed (135 sq m) with 4 bedrooms and 2 full baths.
The property is located in a peaceful countryside setting on the north end of Canoa, a popular beach town known for its fun party vibe, excellent surfing and paragliding, and most notably, its beautiful, sand beaches. The home is a short 10-minute walk to the beach and is just 5-minutes to the city center for restaurants, bars, and small shops. 
The home is currently an income-producing property; the owners live on the ground floor and rent 2 spacious guest rooms on the two upper floors.
The property has been recently updated and has been a source of income for the sellers for several years. This is an excellent opportunity to pick up a viable business at a very affordable price.
The home sits on a lot measuring 33 ft wide by 66 ft deep (10m x 20m). Tropical vegetation throughout the grounds gives the property an oasis-like feel and there are various comfortable spaces set up around the yard for enjoying, whether relaxing in a hammock with a book, barbecuing, or dining with friends on the covered patio. There is also a laundry area and outside shower for rinsing off sand before coming inside.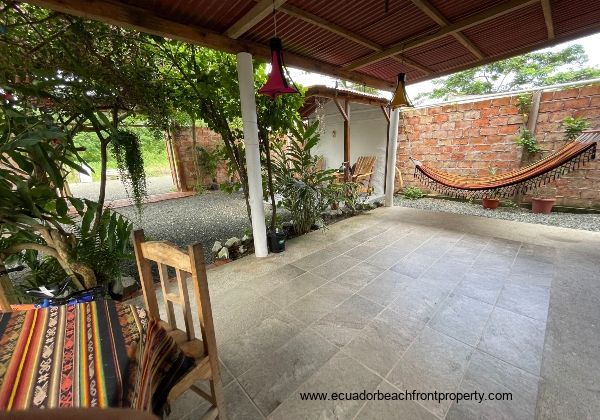 The ground floor is completely independent to the remainder of the house and is used exclusviely by the current owners. It is made up of two bedrooms, kitchen, and living area. The bathrooms all have an electric showerhead for hot water.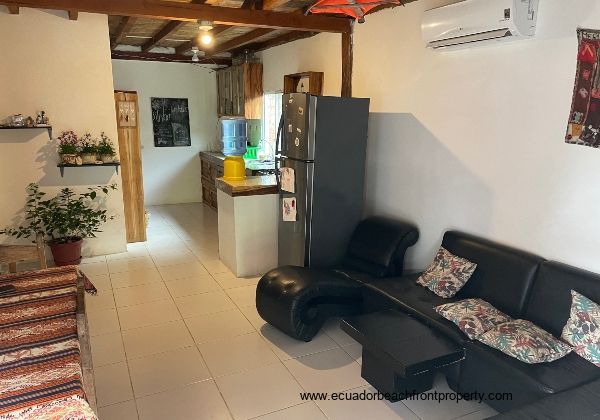 The 2nd level is accessed by an exterior set of stairs and features a shared guest space consisting of a full bathroom, kitchen, and living area.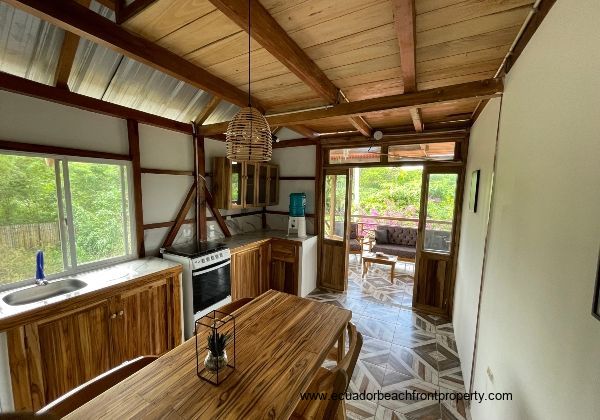 The 2nd level also features a bright guest room with a double bed.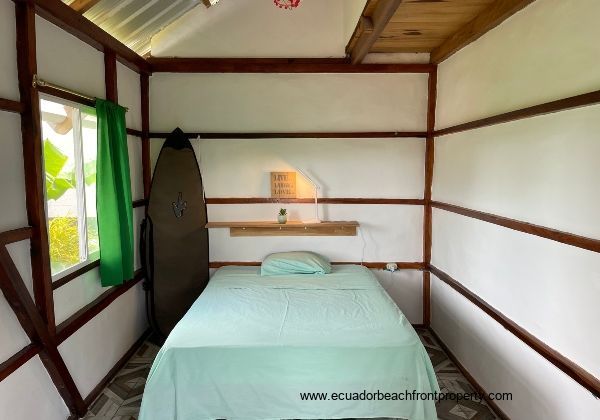 The third floor is a single, large loft bedroom with a balcony to appreciate the surrounding mountain views.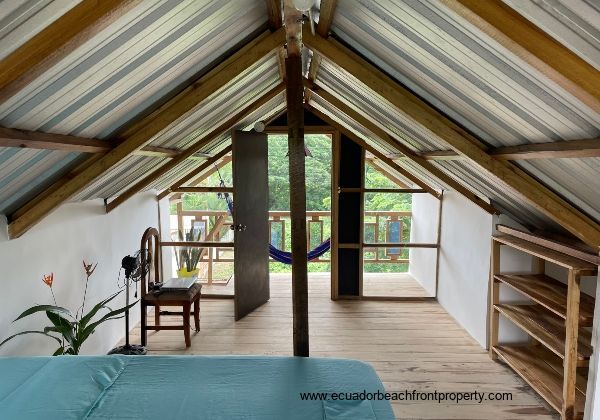 This home is an ideal property for someone looking for a low-key source of income while living within minutes of a warm, sandy beach.
Contact us for questions about planning your visit, viewing properties, or to better understand the purchase process. 
View this property in real-time, from anywhere in the world by scheduling a VIRTUAL TOUR. Contact us to schedule yours!
DISCOVER ECUADOR! We now also offer an ALL-INCLUSIVE VACATION & REAL ESTATE TOUR. Discover Ecuador's stunning central coast and its affordable real estate in an easy, fun, secure, and laid-back environment. 

We look forward to hearing from you!