A true beachfront piece of land in a beautiful location near the mouth of a river.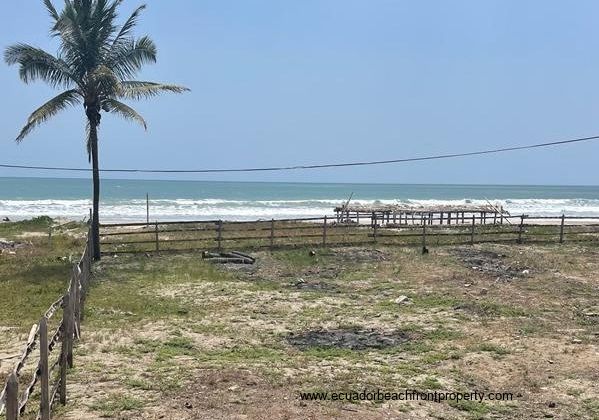 This beachfront lot is set in a truly one-of-a-kind location at "La Boca." The lot sits directly in front of a sandy beach with swimmable water and is within immediate walking distance to the mouth of a meandering river that is bordered by mangrove forest and small scale shrimp farms as it empties into the warm, Pacific Ocean.
This unique location offers diverse outdoor activities including kayaking, wind surfing, kite surfing, fishing, shell collecting, and whale watching.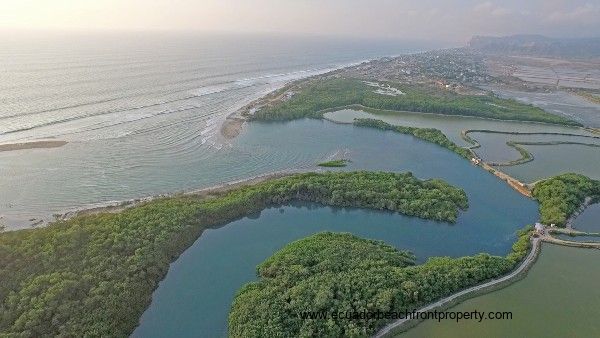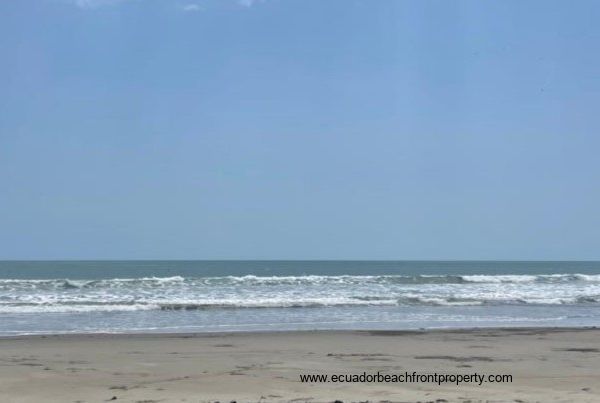 The lot measures 46 ft wide along the beach and is 84 ft deep on its north side and 93 ft deep on the south side.
(14 m wide and 28.27m on north side and 25.71m on south side). 
A strip of dune grasses provides a buffer between the ocean and the lot.
Total area is 4,155 sq ft (386 sq m). Asking price is less than $12 per square foot.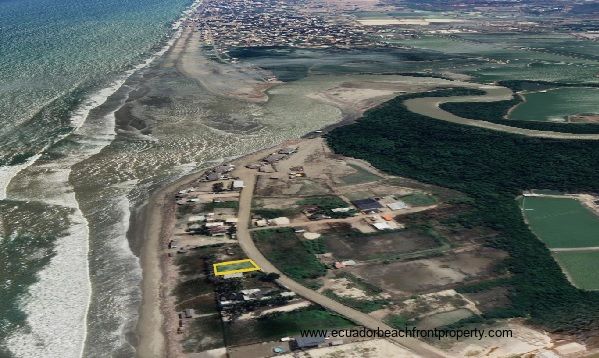 While the area has a remote charm, it nevertheless has excellent access via a newly repaved road. It is only a 2 minute walk to the river where there are small eateries serving fresh seafood. Enjoy fresh, cold coconut water served to you while you chill in a hammock!
Pharmacies and small shops for basic groceries are only a 5-10 minute bike ride away. A 15-minute drive or $0.50 bus ride south brings you to the heart of the popular tourist and paragliding beach town of Crucita for conveniences such as bank with ATM and health clinic.  The cities of Portoviejo and Manta are within 30-45 minutes for all your major shopping, medical, and transportation needs. The Manta international airport is 45 minutes to the south. 
Please reach out to us with any questions or to schedule a showing.
For your convenience, we now offer VIRTUAL SHOWINGS. View this property in real time from anywhere in the world! Contact us today to schedule yours.
We now also offer an ALL-INCLUSIVE VACATION & REAL ESTATE TOUR. Discover Ecuador's stunning central coast and its varied real estate options in an easy, fun, secure, and laid-back environment. LEARN MORE
We look forward to hearing from you!