Price Drop! - Originally listed at $990,000 - A fully operational beachfront hotel located in one of Ecuador's most popular surf and tourist destinations. Sleeping capacity is nearly 100 guests. Features include a restaurant, pool, event area, extensive parking area, spa, and gym.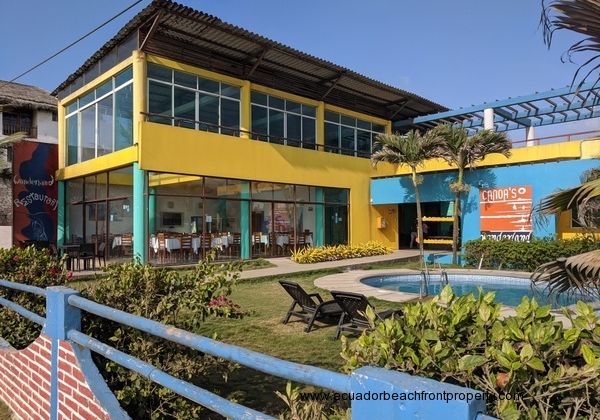 This income-producing property sits on a large beachfront lot that extends from the beach all the way towards the main road into the town. It measures 98 feet wide by 361 feet deep (30 x 110 meters) and located on the quieter, southern end of the popular surf and paragliding destination of Canoa. The city center is within walking distance but is far enough away to not have noise problems from music from bars at night.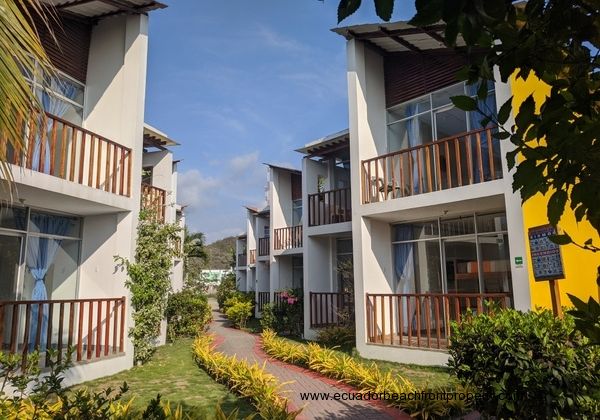 The hotel can accommodate nearly 100 guests and features 20 rooms each with a private bathroom in addition to 2 fully equipped apartments with 1 bedroom/1 bathroom and a kitchen/living room.  All rooms feature a private balcony, air conditioning, hot water, and flat-screen television. Five rooms have a king-size bed and a futon bed; the remainder have full size beds and bunk beds for families. All have quality mattresses, pillows, and sheets.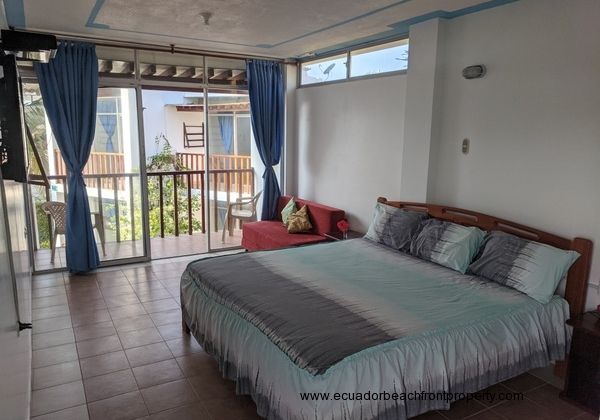 The on-site restaurant features views across the pool and towards the beach and can serve up to 60 people. Above the restaurant is an oceanview bar and event space that can accommodate groups of up to 50 people. Outside the 2nd floor bar is a spacious oceanview terrace that leads to an oceanview gym containing basic exercise equipment.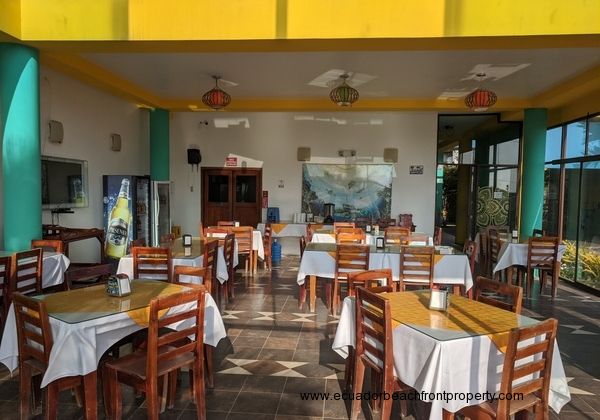 The swimming pool is on the front of the property and just across from the wide, sandy beach. There is a small outdoor bar and showers for rinsing off when coming from the beach to the pool.  Directly on the sand is a thatched roof shade structure with hammocks that is for guest use only.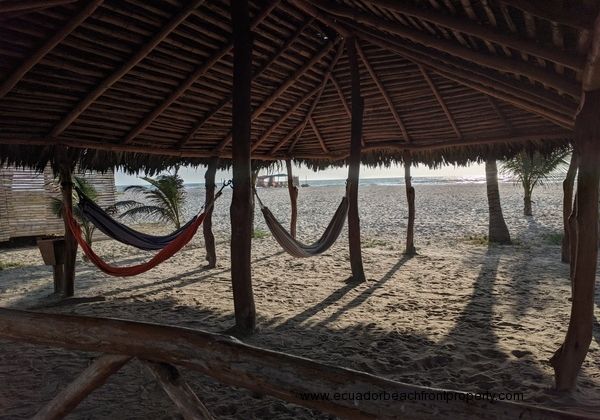 This hotel is equipped with the all the spaces needed to operate a hotel business including including a furnished reception area, management office, a large kitchen, various storage rooms, and a laundry room.  
In addition, there is ample parking for all guests, a sauna and spa area, and a small recreation and game area with playground equipment. The property also has its own private well so the water supply is unlimited. 
Canoa is one of Ecuador's go-to vacation spots for tourists looking for relaxation and adventure with a small town atmosphere.  Outdoor activities include surfing, paragliding, horseback riding, hiking, bird watching, biking, and fishing. The beautiful, wide beach right outside the hotel offers more than 11 miles (17km) to explore.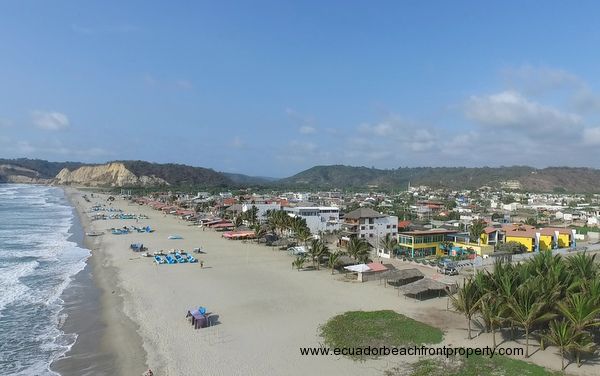 This hotel has a great reputation, both in the community and online and has received 5 consecutive Certificates of Excellence from Tripadvisor (2015-2019) and is the first 3 star hotel in the area, classified by the Ecuadorian Ministry of Tourism.  The overall rating in Booking.com is always 8.5 or more. Aside from their online presence, many clients arrive by word-of-mouth as a family-friendly vacation destination. The Canoa Wonderland Hotel comes with a fully functioning website and social media accounts with over 11,000 followers.
The town offers a variety of small restaurants and bars, shops, pharmacies, and a tour operator. A mall is only a 15 minute drive away and has a large grocery and home supplies store and movie theater. 
The hotel as-is comes fully functioning and is profit-producing.  The new owners can add their personalized touch and bring this amazing property to the next levels of profitability.  
Please contact us with your questions and to schedule a showing.