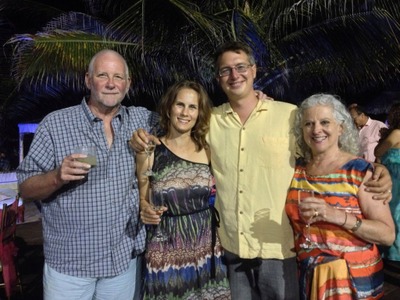 We felt as though we won the lottery when we stumbled on Tom And Lynn Saunders' website in late 2013. We met early in 2014 and recently purchased a beautiful condo in Crucita with their help and expertise. Our experience with Ecuador Beachfront Property has been 5 star all the way!! Tom and Lynn go above and beyond their obligations as realtors and have assisted us in so many ways. They are always there to provide advice and also offer help with day to day needs, such as arranging drivers, repairs, restaurant and shopping recommendations.
We were honoured to spend New Years Eve with them this year and hope that it will be the start of a new tradition
Their, honesty, integrity and professionalism has been evident in all our dealings with them.
We highly recommend this wonderful young couple for any real estate transaction, please feel free to contact us.
Peter and Linda Wartski (April 2015)
Thornhill, Ontario
This email address is being protected from spambots. You need JavaScript enabled to view it.