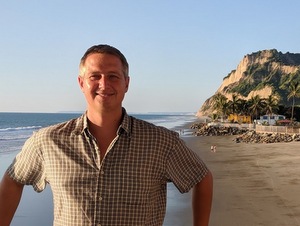 Tom is the co-founder and CEO of Ecuador Beachfront Property. He is an entrepreneur and academic interested in the interface of applied science, conservation, business, and development. 
Tom is a licensed Real Estate Broker in Ecuador (ACBIR 594) and an International Member of the USA-based National Association of Realtors (NAR) and the Urban Land Institute.
He and his team are currently developing multi-unit and custom home projects along the coast in the Province of Manabi, Ecuador.