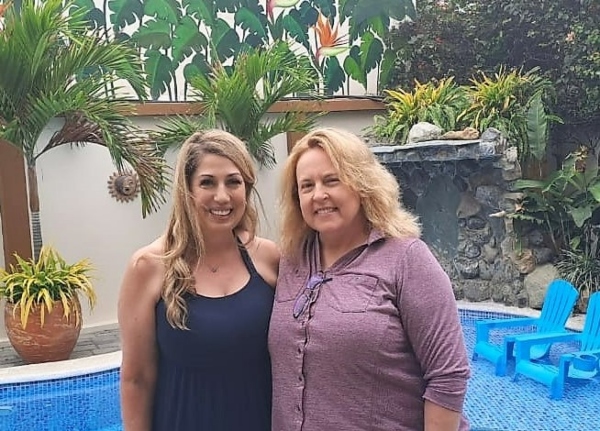 VACATION & REAL ESTATE TOUR TESTIMONIAL
We cannot imagine our move to Ecuador without Carol and Andrew at Ecuador Beachfront Property!  
Ecuador had been on Kelli's list for quite some time. Stacie was new to the idea of Ecuador but not with the desire to become an expat.  
 When we decided the time was now to make the change, we interviewed several realtors.  It was Andrew with Ecuador Beachfront Property that we came back to.  We found Andrew listened keenly to our needs and desires for location and type of property.  He was extremely knowledgeable in knowing available listings, giving important feedback and considerations for each potential location and listing, as well as his follow-through with any questions we had. We immediately felt a relationship of trust building.  
 Because of our relationship with Andrew, we felt comfortable making an offer on our beachfront home via