Stunning 3 bedroom/3.5 bath home in an exclusive gated community.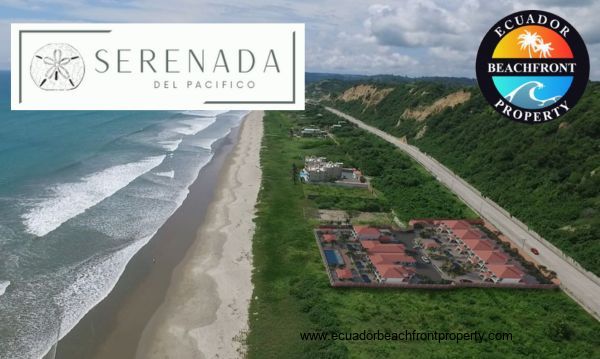 Welcome to the upcoming beachfront gated community, Serenada del Pacifico. Serenada del Pacifico is an exclusive 9-home, beachfront, gated-community built using the highest quality, safest, most-energy efficient and lowest maintenance building materials available and connected to the world via a Starlink-based satellite internet system with exceptional bandwidth and low latency.
This beachfront community will be located just outside of the popular village of Canoa, Ecuador, known for its miles of stunning sand beaches, impressive seaside cliffs, and world-class surfing and paragliding. VISIT THE SERENADA DEL PACIFICO WEBSITE
This exclusive gated community will feature just 9 homes. Three different home models will be available to choose between: Ballena, Estrella del Mar, and Dorado. 
Of the nine home sites, five are designated for the Ballena model which sit on larger lots in the second row of the subdivision. Secure your spot today with a $500 deposit. Inquire Here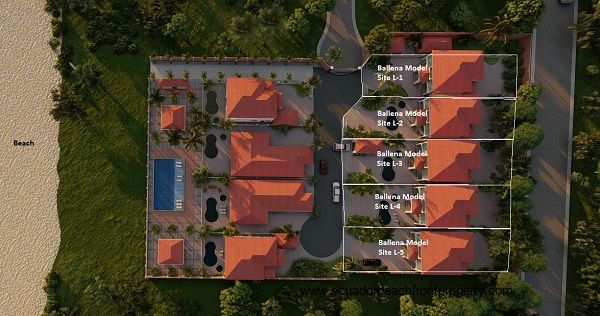 BALLENA MODEL DETAILS
The Ballena model is a beautiful, 2-story beachfront home with 3 bedrooms and 3.5 baths.
As you enter the home you will be greeted with an impressive vaulted ceiling and an open floorplan with a spacious kitchen, dining area, and great room that all open onto the covered lanai. 
The home boasts two oversized master suites, one on each level of the home and both with spectacular views. The 2nd floor master suite and 3rd bedroom share the spacious beachfront balcony that runs the width the home.
Homes will have an upgrade option to add a personal swimming pool, jacuzzi and/or a detached garage/storage.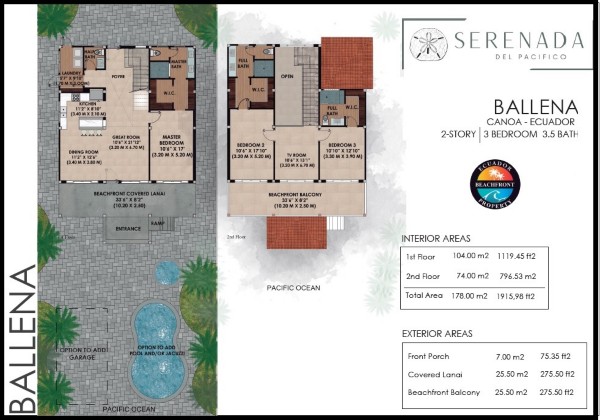 Click here to access a PDF of the floorplan
front facade of the Ballena model (rendering includes the upgrade options of adding a private pool).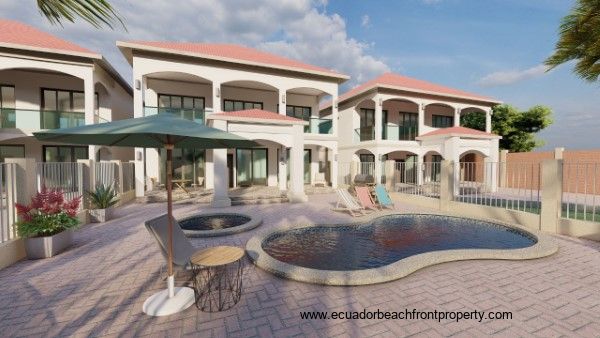 Facade of the backyard of Ballena model.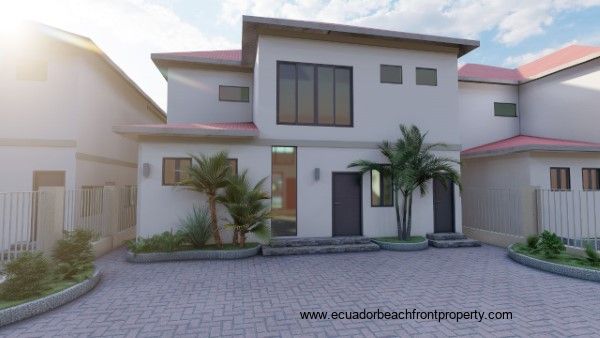 Looking towards the Ballena models.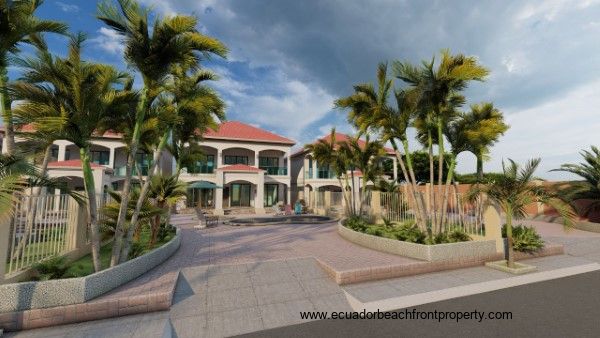 SERENADA del PACIFICO COMMUNITY
Serenada residents will enjoy shared access to the oceanfront lap pool with sundeck and two oceanfront, poolside cabanas. You'll also have direct beach access to Canoa's stunning sand beaches that extend for miles in both directions.  The property will be fully walled along three sides with a fence running the length of the beachfront section. The subdivision will have paved roads, curbs, underground cables, and tropical landscaping. There will be an onsite caretaker for added convenience and security. 
When you're not soaking up the sun in the pool or on the beach, take a 5-minute drive to the center of Canoa, where you'll find a lively atmosphere with eclectic restaurants and bars. If you need to do some major shopping, it's just a 20-minute drive or bus ride to the nearby city of Bahia. The Manta international airport is located 90 minutes to the south.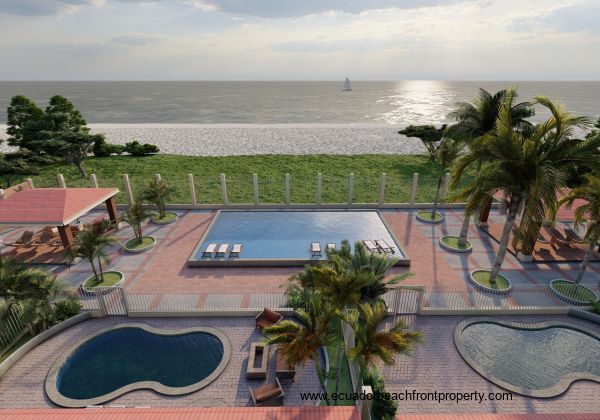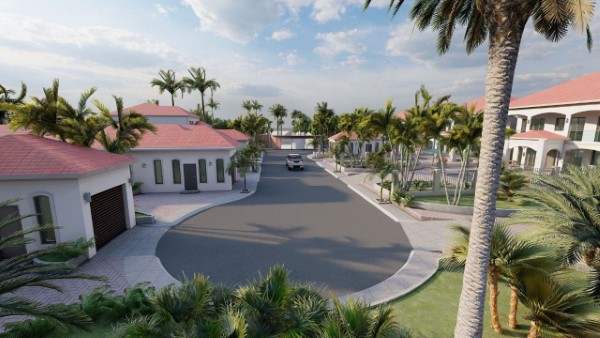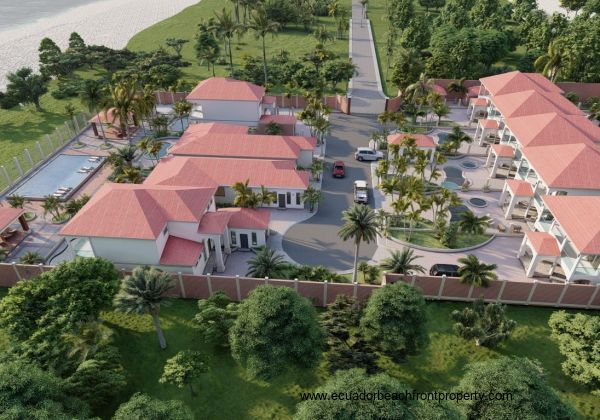 STATE-OF-THE-ART CONSTRUCTION
Serenada del Pacifico will feature beautiful, modern Mediterranean architecture paired with state-of-the-art construction technology: Steel beams with SCIPS panels (structural concrete insulating panels).
VIEW A SHORT VIDEO ABOUT THE BENEFITS OF SCIPs TECHNOLOGY FOR HOME CONSTRUCTION
This innovative construction technique is proven to be earthquake-resistant, fire-resistant, mold-resistant, and pest-resistant (e.g termites, rodents). Moreover, this foam core insulation design provides exceptional insulation and reduces sound transmission. 
The panel materials are available in Ecuador and we have used them successfully in several of our beachfront home construction projects.
MORE INFORMATION
Interested buyers may reserve the home of their choice on a first-come, first-served basis with a refundable $500 payment. Construction will not begin until the project equilibrium point has been met. This construction project will be developed through an escrow who receives buyer payments and disburses funds to the builder in accordance with audited construction progress. Payments to the escrow by the buyers will be made in stages according to project progress. 
Visit the Serenada del Pacifico website to learn more about this beachfront project: https://serenadadelpacifico.com/
Send us a message so we can answer your questions. 
Don't miss this opportunity to live in a brand new beachfront home in this upcoming gated community. Reserve your spot for with a $500 refundable deposit. Inquire here for details
Contact us today to reserve one of these homes with a $500 deposit!
We look forward to hearing from you!