Beachfront complex featuring a 7 condo units and a pool. Space to add more condos if desired.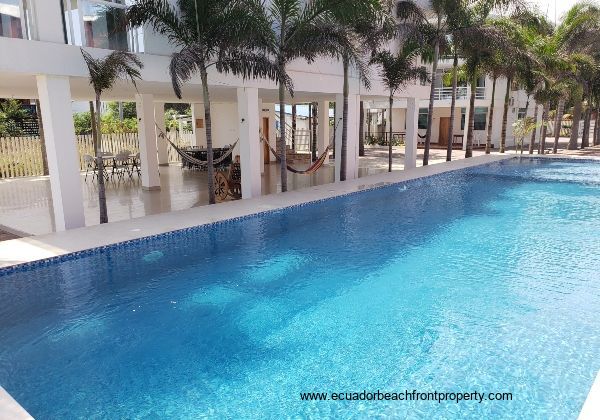 This 2-building complex provides a unique investment opportunity for someone looking for multiple rental properties on the beach. The complex is located in the beautiful town of San Clemente, popular with both national tourists and expats. These condos function well as vacation and/or long-term rentals. 
The property has direct beach access and is within close walking distance to bars, restaurants, and shops and is just 45 minutes north of the Manta airport.
The property is situated on a spacious lot measuring 75.5 ft x 220 ft (23m x 67m). It features two separate buildings with a total of seven 2 and 3-bedroom condos units and a shared swimming pool and shaded seating. Total number of bedrooms and bathrooms is 16 and 16 1/2, respectively.
There is space on the property to build another 3-story building if desired.
Building 1 with 2 condo units:
Building 1 is closest to the beach and has 2 condo units. 
The building is three-stories with an open area ground level for shaded poolside seating. The second and third floors each feature 1 spacious condo unit with 1,668 sq ft (154 sq m) of living space and a large walk-out oceanview balcony. Both units come equipped with an electric cooktop, refrigerator, microwave, and 2 split AC units.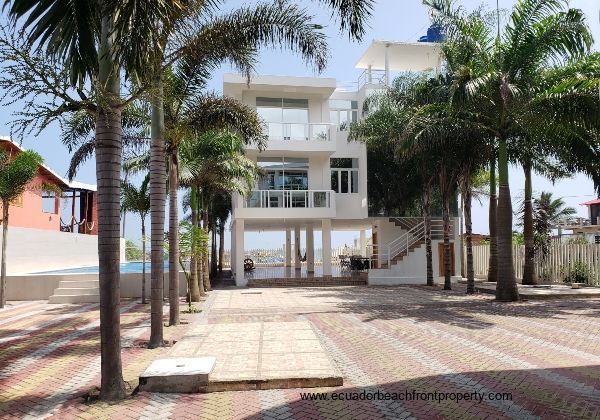 The 2nd floor unit has 3 bedrooms and 3 baths. 
The 3rd floor unit has 3 bedrooms and 3 1/2 baths.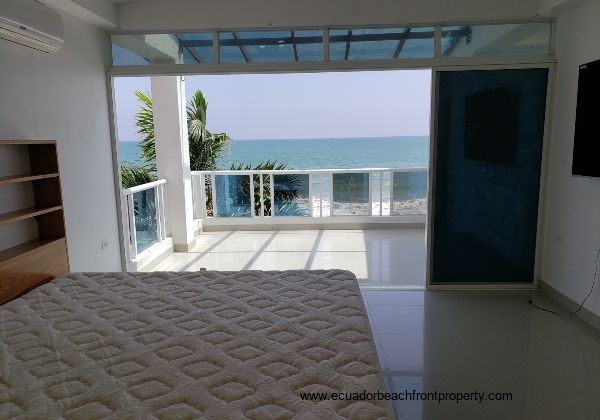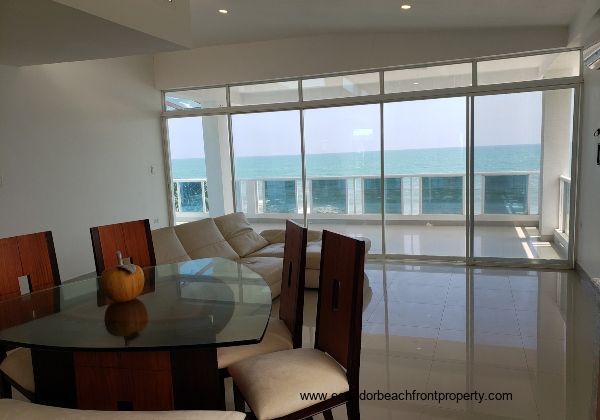 Building 2 with 5 condo units:
Building 2 is three-stories and has a total of 5 condo units. They are equipped with electric shower heads, gas stove/oven, and a refrigerator.
The ground floor has 1 condo unit featuring 2 bedrooms and 2 bathrooms with an interior area of 975 sq ft (90 sq m). 
The second and third floors each have two condo units per floor. Each condo is 2 bedroom/2 bathrooms with 650 sq ft (60 sq m).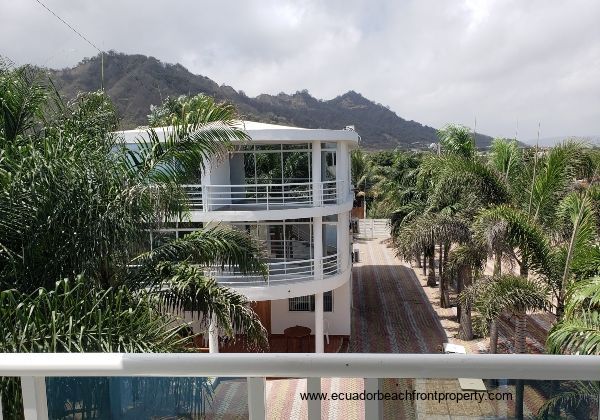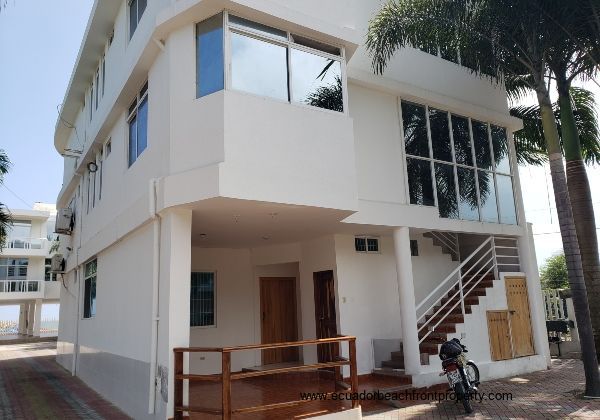 The grounds have additional space available for adding another 3-story building if desired.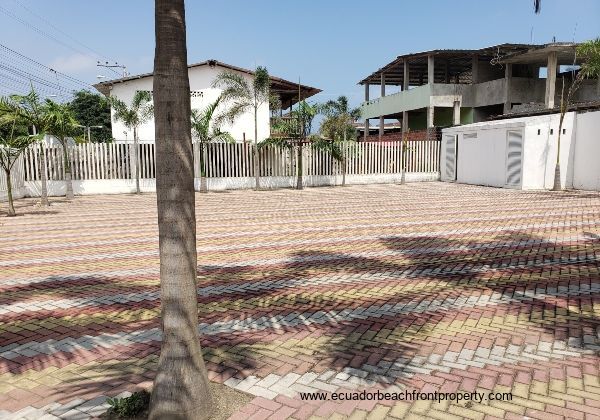 Please reach out to us with any questions or to schedule a showing. For your convenience, we now offer VIRTUAL SHOWINGS. View this property in real time from anywhere in the world! Contact us today to schedule yours.
We look forward to hearing from you!