Beautiful piece of land in a spectacular beachfront location. House is a fixer upper or tear down.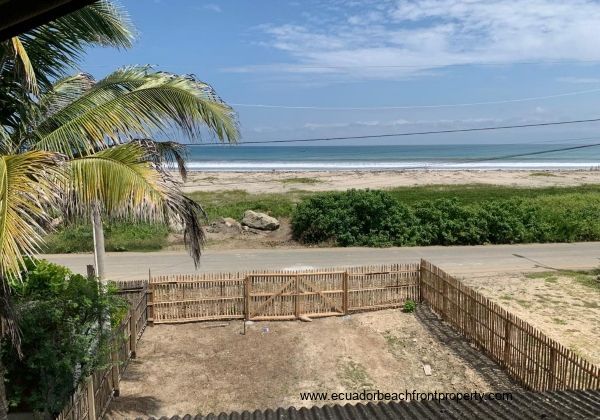 This beachfront property is located at the coveted area known as La Boca at the far southern end of San Jacinto. This special area consists of a single row of beachfront homes that are backed up to mangrove reserve and that end at the mouth of a river as it empties into the Pacific Ocean. This stretch of beach is wide and sandy and the water is warm and swimmable. No one will block the view in front or build behind you.  A short bike ride or drive to restaurants, and downtown San Jacinto for all your basic daily grocery needs. 
The property consists of a fully fenced lot measuring 33ft wide by 115 ft deep (10m x 35m). It has an existing 2-story house that is either a fixer upper or a tear down.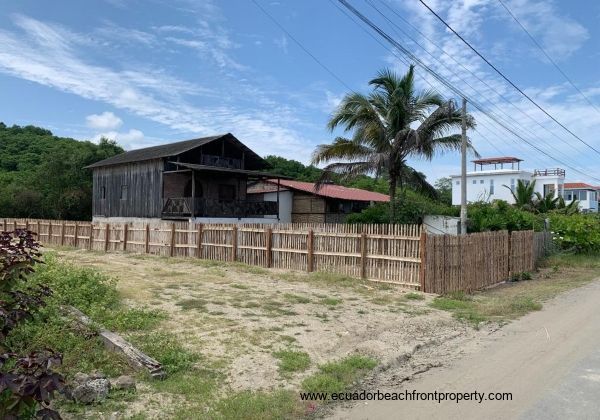 This house could be renovated  into a cute 2-bed home with amazing ocean views or torn down to build your dream home in a very special location.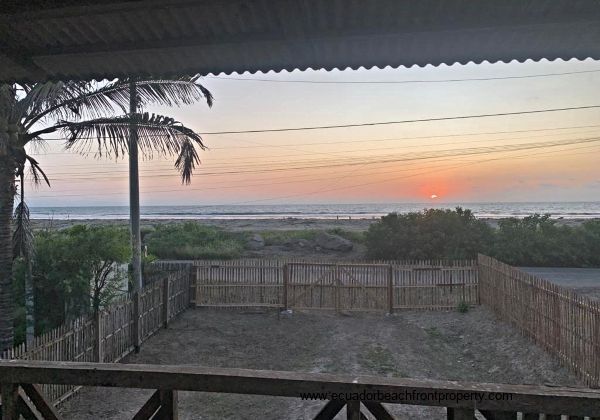 This property is within biking distance to restaurants, bars, and small shops for all your daily necessities. The cities of Bahia, Portoviejo, and Manta are all within 30-45 minutes for all your major shopping, medical, and transportation needs. 
Please reach out to us with any questions or to schedule a showing.
For your convenience, we now offer VIRTUAL SHOWINGS. View this property in real time from anywhere in the world! Contact us today to schedule yours.
We now also offer an ALL-INCLUSIVE VACATION & REAL ESTATE TOUR. Discover Ecuador's stunning central coast and its varied real estate options in an easy, fun, secure, and laid-back environment. LEARN MORE
We look forward to hearing from you!