5 bedroom home on a spacious lot with large, oceanview balcony. Beautiful sunset views over the ocean.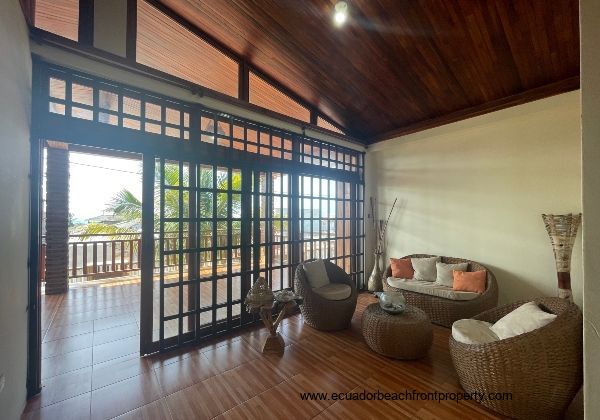 This spacious, two-story home boasts 2,210 sq ft of construction (205 sq m) and features a total of 5 bedrooms and 4 bathrooms.
The property is set a few blocks off the beach in the tiny beachfront village of San Alejo, nestled between the popular towns of San Jacinto and San Clemente. It is within walking distance to small shops and restaurants and is only 45 minutes to the Manta airport. Major shopping and medical services are available in the nearby cities of Bahia, Portoviejo, and Manta (30-45 min).
The home sits on an spacious 4,803 sq ft lot (446 m2) and is colored with vibrant coconut palms and has plenty of outdoor living space to enjoy.  The yard currently includes a simple bamboo and thatch palapa but there is room to embellish the gardens, add a swimming pool and/or workshop.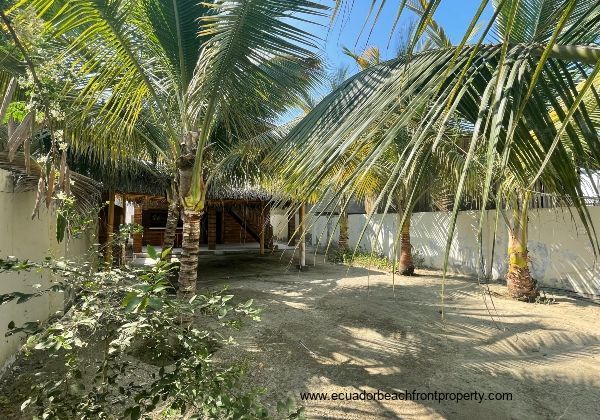 The property has pedestrian access from the street at the front or car access from the street at  the back.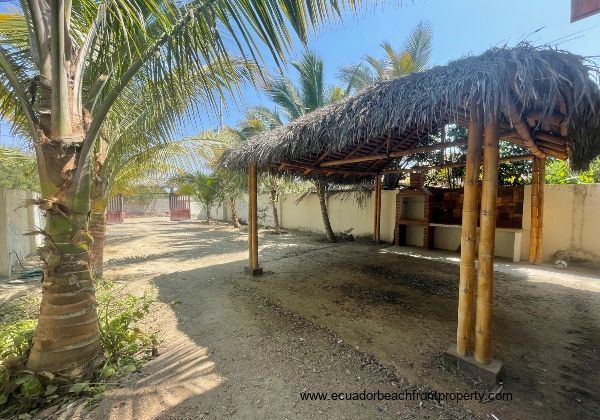 The ground level of the home has 3 bedrooms, 2 bathrooms, and a kitchen that opens out onto a tiled veranda for outdoor dining and entertaining.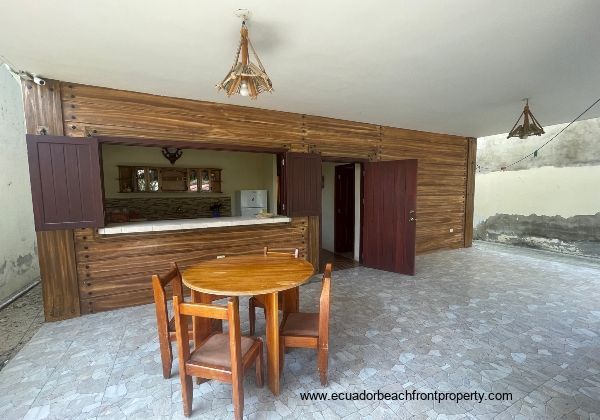 The 2nd level is accessed by an exterior staircase that leads to an extensive oceanview balcony, the beautiful indoor living area, and the additional 2 bedrooms and 2 bathrooms.
Both levels of the home were designed with inside and outside living spaces to take advantage of the warm climate.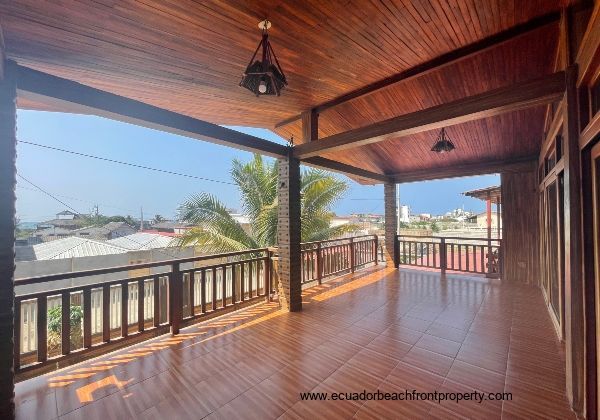 The home has exterior wooden detail over a concrete structure, is tiled throughout on the interior, and has vaulted wooden ceilings upstairs.
Please reach out to us with any questions or to schedule a showing.
For your convenience, we now offer VIRTUAL SHOWINGS. View this property in real time from anywhere in the world! Contact us today to schedule yours.
We look forward to hearing from you!