*SOLD* A rare find! Modern 6 bed / 6.5 bath beachfront home on 3 lots. Currently used as 4 rental units but can be returned to a single family home if desired.
Absolute Beach Front Luxury 6 bedroom 6.5 bathroom home.
Currently, re-designed as 3 Apartments below and a Penthouse above.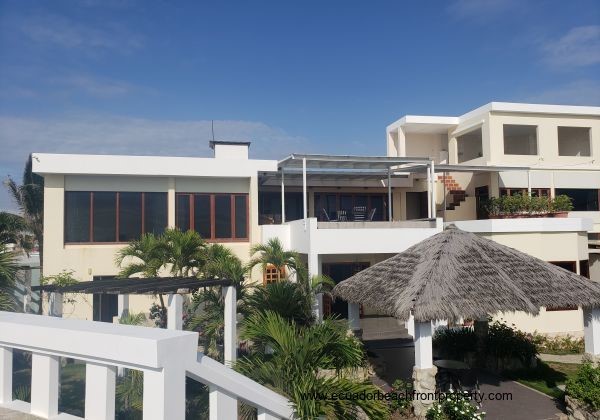 This strategically located property is 30 minutes to Manta international airport and 25 minutes to the state capital of Portoviejo.
The architecturally designed home takes full advantage of its unobstructed ocean views and beach access.  The 934 sqm (10,054 sq ft ) property is secured by a 12 foot high brick fence and extensive camera system. 
The 832 sqm (9,000 sq ft) building has 3 floors of features that are rarely seen outside of the most expensive Spanish homes in Quito.  The unobtainable rainforest timber such as mahogany were hand crafted by a team of master tradesman in this construction. The solid brick and cement foundations, ensures that the house can withstand anything. The marble and porcelain floors are irreplaceable.
This type of property only becomes available once in a lifetime. Normally, homes like this are inherited by family members.
As you relax in your jacuzzi pool on the penthouse level you will see the extensive ocean views to Manta and the wide beach below.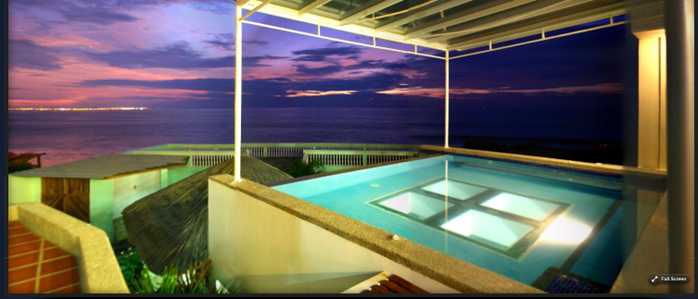 Every room in the Penthouse has an ocean view.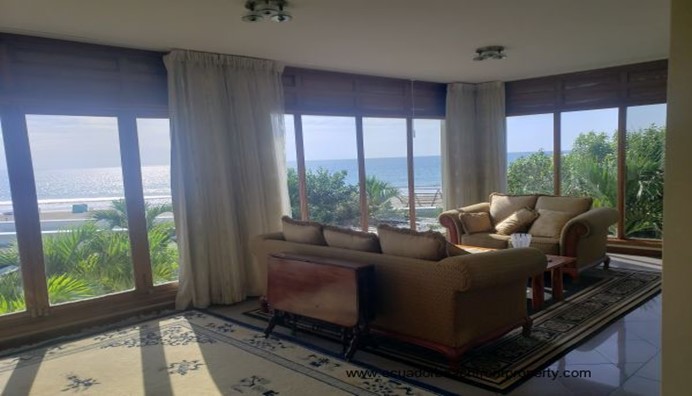 The Penthouse has its own private entrance away from the Apartments.
Every bedroom has an ensuite.
All Penthouse rooms have air conditioning.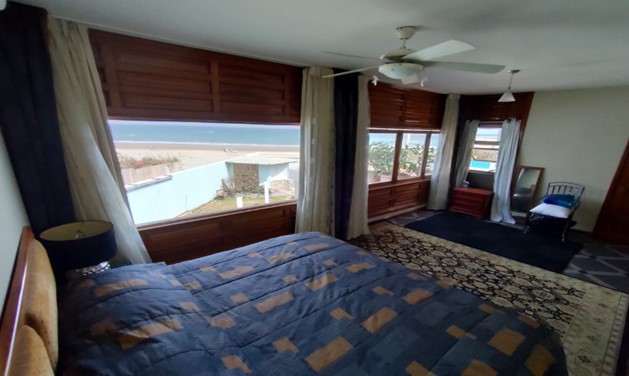 The Media room is built with double brick making it soundproof, to others.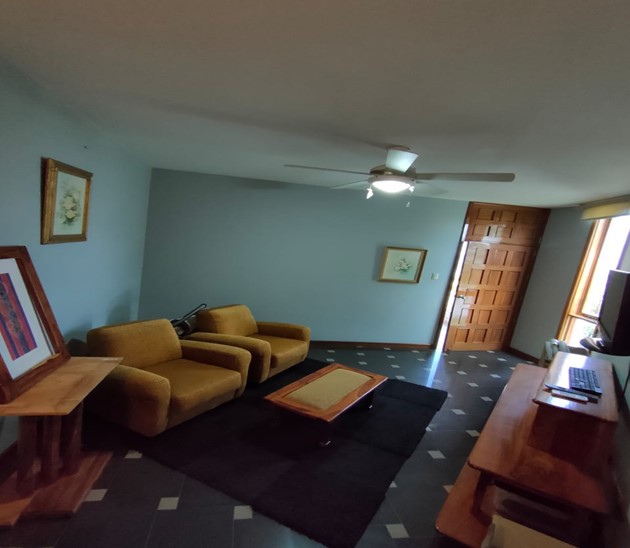 The Penthouse kitchen was designed by an international chef.  It has top of the range GE Monogram appliances.  The kitchen cabinets are mahogany. The black granite bench top is hand crafter by master tradesmen from a single slab.  The in-bench fryer is a delight to use. The walk-in bodega and reverse osmoses drinking water system add to a chef's delight.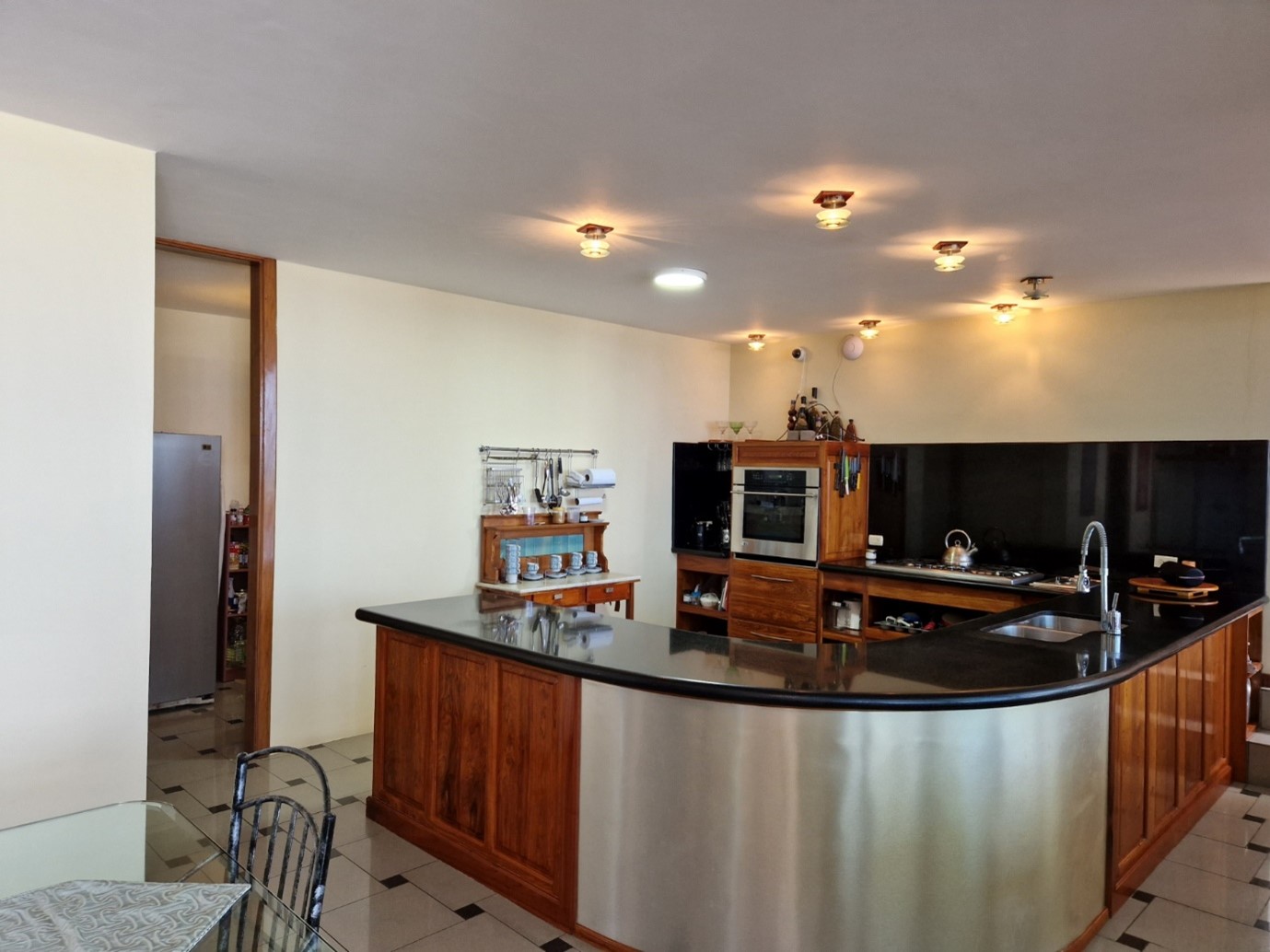 All Apartments below the Penthouse have their own private entrance with full kitchens, air conditioning, ensuite bathrooms and off street parking.
Apartment 1 is 78 sqm (840 sq ft) with private entrance, full kitchen, air conditioning, super king bed, luxury bathroom and walk in dressing room.
Apartment 2 is 148 sqm (1,593 sq ft) with air conditioning in every room, 1 super large double bedroom, 1 single bedroom. Both have ensuite bathrooms. The super full kitchen with separate dining area and 2 super large lounge rooms.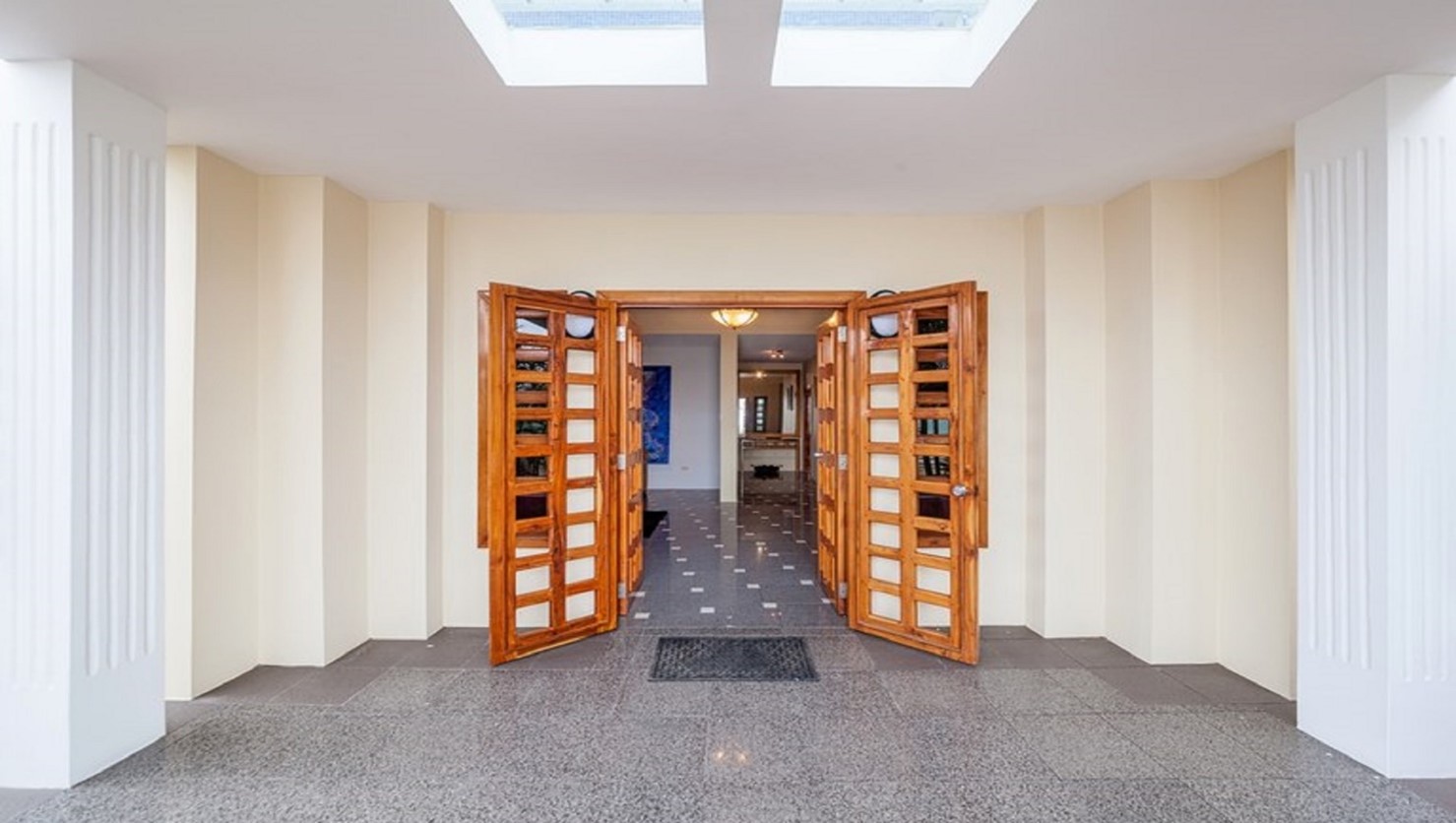 Apartment 3 is 48 sqm (517 sqm ft) 1 bedroom, 1 bathroom, air conditioned with full kitchen, private front patio and tropical back door area.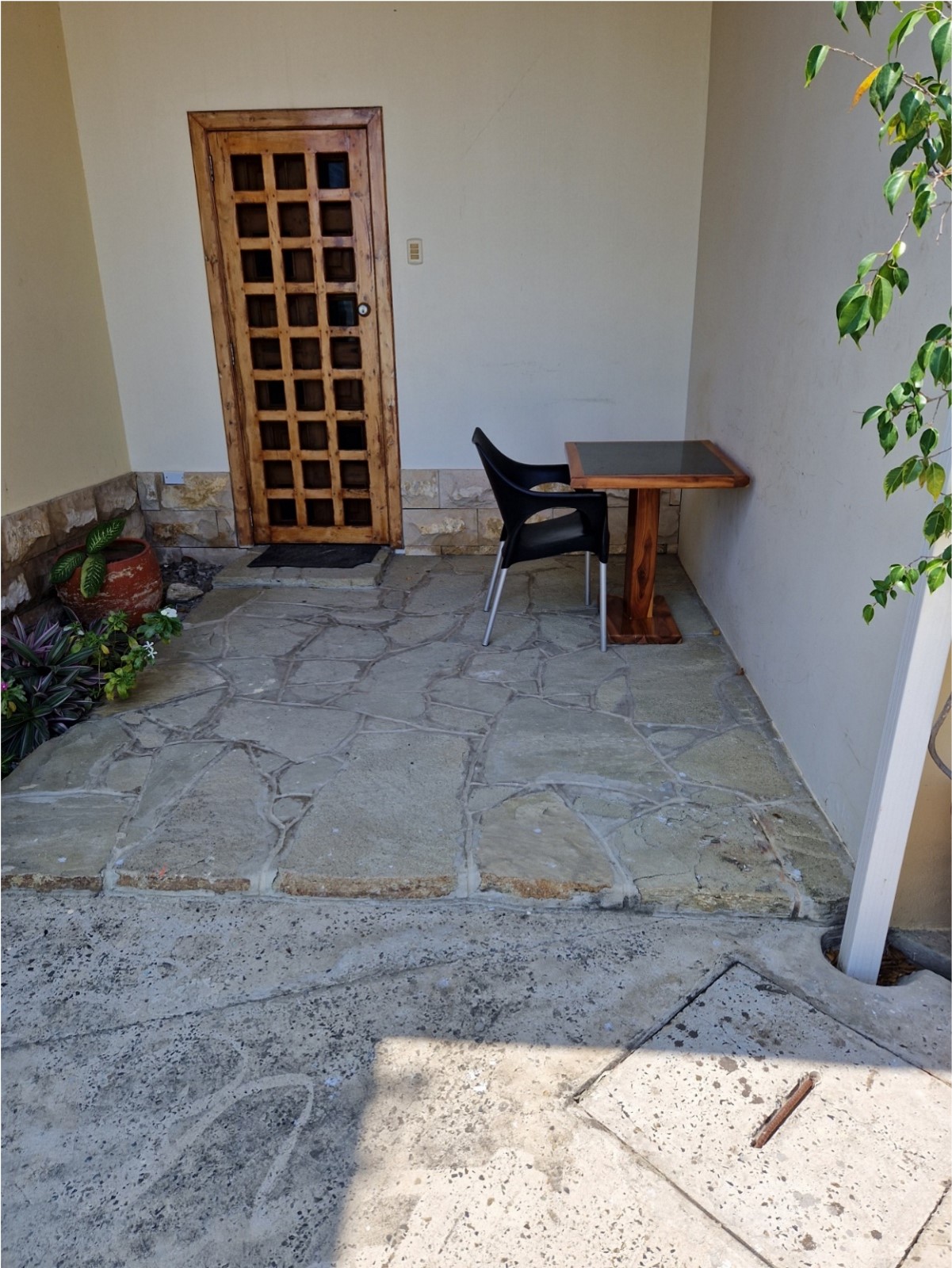 Please reach out to us with any questions or to schedule a showing. For your convenience, we now offer VIRTUAL SHOWINGS. View this property in real time from anywhere in the world! Contact us today to schedule yours.
We look forward to hearing from you!