*SOLD* Fully furnished 2 bedroom/ 2.5 bath condo across the street from the beach. Exceptional value.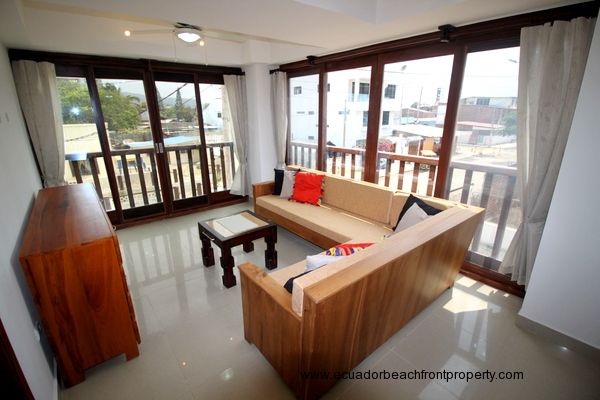 This condo is located on the first floor of the Ocean Bay Condominium, conveniently located within a 10 minute drive of a major shopping center, banks, and hospitals in the city of Bahia.
Features of the condominium include:
* Panoramic-view elevator
* Rooftop terrace with gorgeous ocean views
* Pool and heated jacuzzi
* Backup generator for the whole building 
* Onsite caretaker
The condo is priced to sell and comes fully furnished, including a stacked washer and dryer. The condo includes 2 bedrooms, each with its own bathroom plus an additional half bath for guests.
This condo is open, bright, and airy. It features custom hardwood cabinetry and furniture throughout.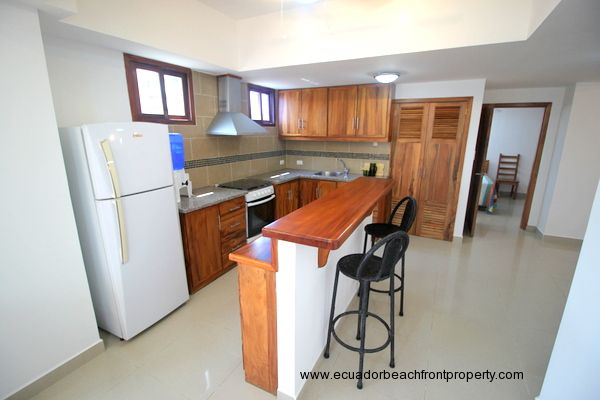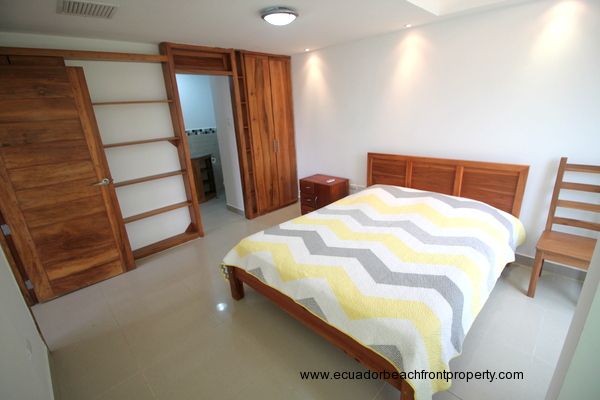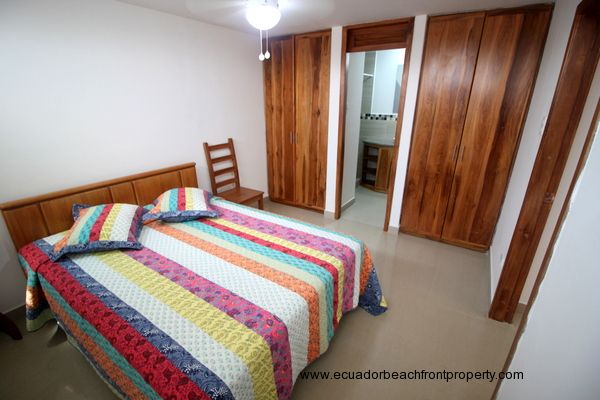 Bahia de Caraquez is a city with a small town feel. There are numerous bars and restaurants within short walking distance.  A new hospital is currently under construction in town along with a new malecon (beachfront promenade) that was recently completed.  There are miles of undeveloped beach to the south and the calm waters of the Chone River estuary are to the north.  The Manta airport is just over an hour away through the coastal hills with plenty of scenery to keep you entertained.  The main access highway was significantly widened and resurfaced over the past 5 years.  The longest bridge in Ecuador, located in Bahia, was finished in 2010 facilitating the the connection of Bahia to the northern coast.  A new mall complete with movie theater was completed in 2015.  This area is both primed for growth and is an enjoyable place to live.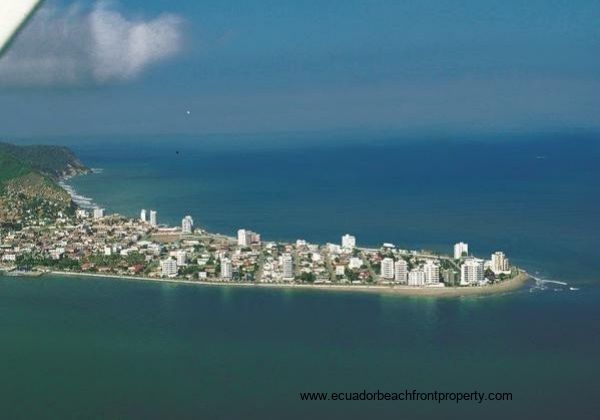 Be sure to look through all of the photos in the slide reel at the top of this listing.
Contact Us
 now to learn more about this opportunity. 
**We now offer virtual tours. Schedule your showing today from anywhere in the world!**
We look forward to hearing from you!