A luxury 2 bedroom/ 2 bath condo in a gated oceanfront resort, featuring an 18-hole golf course, 2.4 miles of beaches, oceanfront swimming pool, and a beach club.
---
Ecuador's Manabí Coast is an ideal paradise for those in search of the undiscovered. It is home to large, golden beaches, a peaceful ocean with lush deep-sea fishing, tropical vegetation, and abundant fauna.
Native forests, hills, large plains, and cliff beaches in front of the Pacific Ocean comprise the unique and unforgettable landscape of Costa Jama Beach & Golf Resort where you will find this stunning condo for sale. Located 4.5 hours from the capital city of Quito, this spectacular, gated resort is set in 368 acres of oceanfront paradise. Amenities include swimming pool, an 18-hole golf course, tennis courts, hiking and biking trails, beach club, and a boutique hotel for when your friends and family come to visit.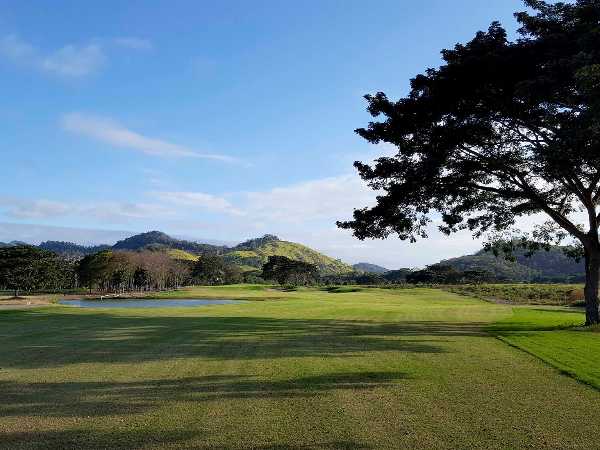 The property for sale is a luxury, modern 2 bedroom/2 bath condo located on the second floor with elevator access. It features 1,335 sq feet (124 sq m) of open, bright living space plus a 400+ sq ft oceanview terrace. Note: This property is being offered for sale without furnishings but does include all electrical appliances: refrigerator, induction stove top, electric oven, built-in microwave, washer and dryer. The condo also comes with two parking spaces and a 98 sq ft storage room.
The condo features a wide, open plan kitchen and living area featuring quartz countertops and imported appliances that create a clean, minimalist look.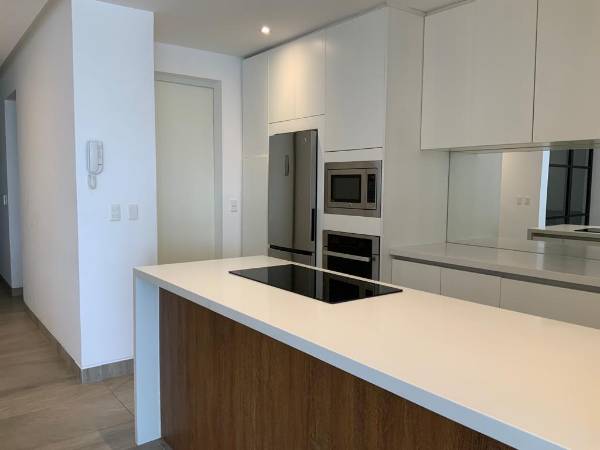 Views of the dining area looking towards the living area and oceanview terrace. The oversized terrace provides ample space for outdoor dining and entertaining and offers stunning views of the manicured lawns, oceanfront swimming pool, and the extensive coastline.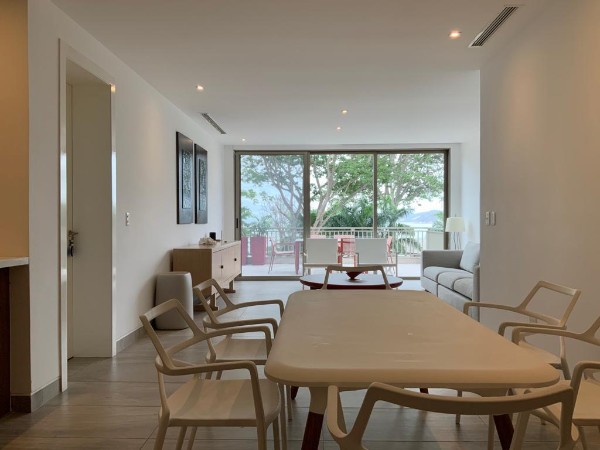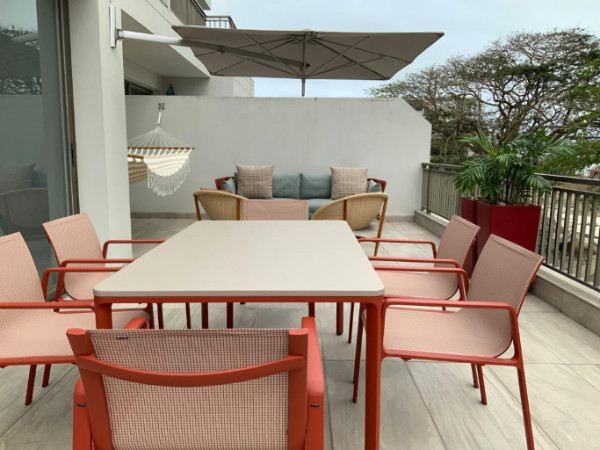 The master bedroom is located off to one side of the living area and has access to the oceanfront terrace.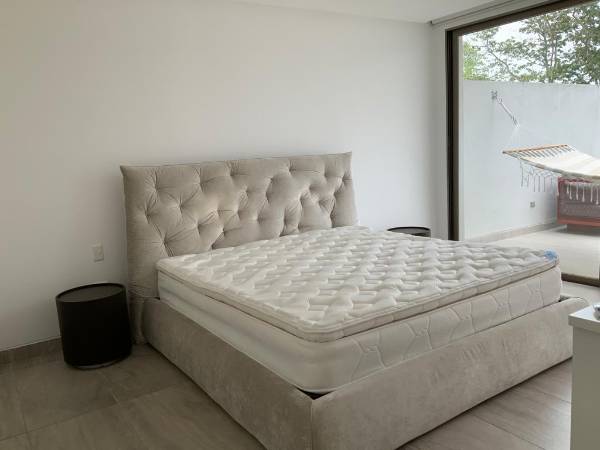 The master ensuite bath maintains the same modern, minimalist style.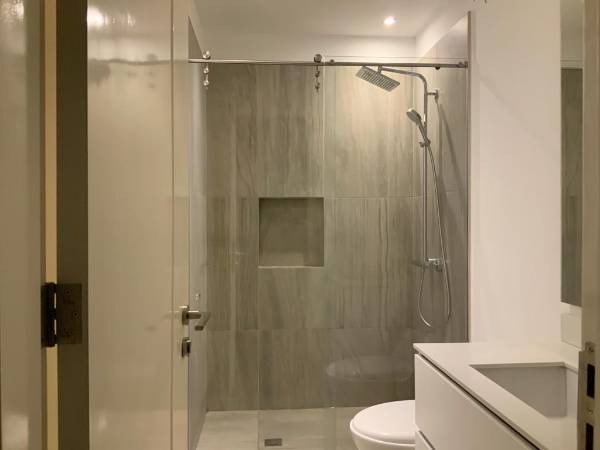 The resort sits perched on a rocky cliff and boasts spectacular views! The comunal areas of the resort are very well designed and maintained and are equipped to have a fully funcional restaurant in the future. 
The manned entrance way is paved and guarded 24/7. The hedgerows, which are seen from the highway are always immaculate as are the internal gardens.  
The condo for sale is in the original building, built in the first phase of the project.  The building has covered parking, 2 spaces for each condo, and also offers outside covered parking for guests.
 The pool and grounds have been designed to create a warm and welcoming environment and are well kept by the staff on a daily basis.
Costa Jama Golf 
With an extension of almost 7 kilometers (4.3 miles), this spectacular, 18-hole golf course offers amazing views of the surrounding, verdant hillsides. Nine of the holes are already finished and ready for you to play.
The design of the course is a challenge for high-level players yet remains friendly to those less experienced.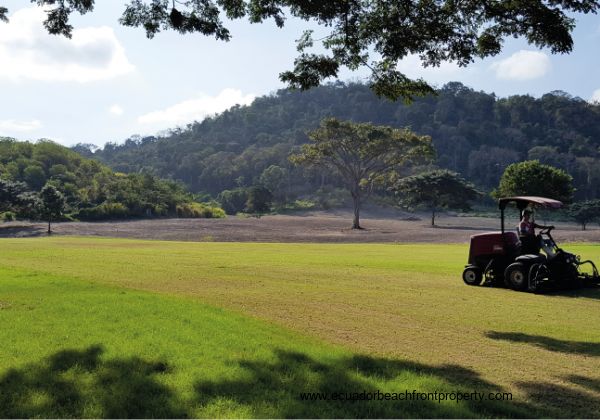 Beach
Costa Jama has stunning views over the 2.4 miles of coastline (3.8 km). The natural seaside cove creates private and cozy getaways for Costa Jama & Beach Resort guests.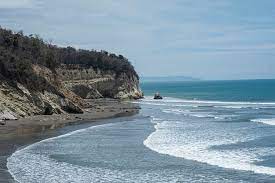 Recreational Activities
Costa Jama offers a wide range of activities to satisfy every taste. Costa Jama's accommodations include an 18-hole exclusive Golf Club, Beach club with all amenities, tennis court, soccer court, boutique hotel, fishing, trekking, biking trails and more.
Basic Services
Costa Jama Beach and Golf Resort offers high level of service, which includes underground electrical and internet facilities,  a clean drinking water system (water chlorination system) and treats wastewater using a system of biodigesters.
Costa Jama is located in northern part of the Manabí province, approximately is 290 km away from Quito (~4.5 hours by land) or 35 minutes south of the city of Pedernales for access to a hospital, large grocery store and shopping centre.
Here you will be able to enjoy a true paradise, packed with the most astonishing biodiversity in the world with both tropical dry forests and humid forests. Costa Jama is also close to world-renowned ecological reserves, such as Jama Coaque , Mache Chindul, and Lalo Loor, which are famous for their vast diversity of flora and fauna and recognized by bird watchers globally.
Please contact us for more details and to schedule your visit. We look forward to hearing from you!