Brand new, 2 bedroom / 2 bath condo, directly on the pristine, sand beaches of Briceño and within 10 minutes of a major shopping center.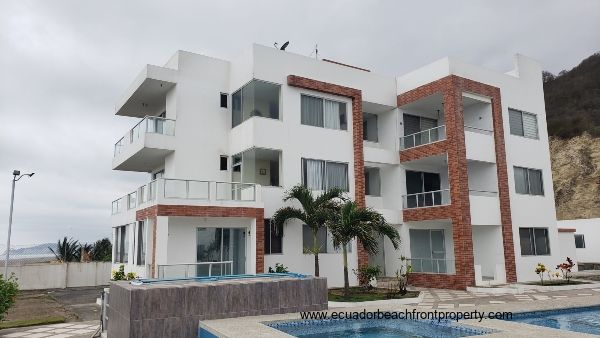 The construction of this brand new, 2nd floor beachfront condo is nearing completion. 
This 2 bedroom / 2 bath condo sits directly on the pristine, quiet beaches of Briceño, just south of the popular surf town of Canoa and within 10 minutes of a major shopping center and a brand new hospital.
Enjoy beachcombing for miles, take a dip in the warm, swimmable Pacific Ocean, or just relish the nonstop views from your oceanfront balcony.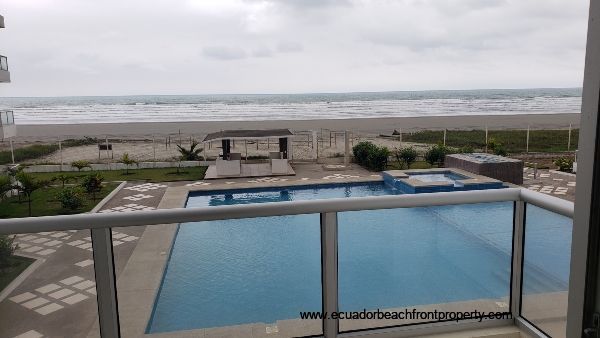 The condo sits on the 2nd level of a 3-story building. Please note: there is no elevator.
The complex is comprised of 3 buildings, with a 4th building being planned. Each building has 6 units (2 per floor).
The complex boasts  the following amenities:
* direct beach access with a "bring your own hammock" area

* huge oceanfront pool

* covered, oceanfront BBQ area

* shared rooftop terrace

* onsite caretaker

* assigned parking

* individual storage units (38 sq ft or 3.5 sq m)
The 2nd floor condo has 825 sq ft of enclosed living space (76.6 sq m) plus a 120 sq ft ocean view and pool view balcony. It includes an oceanfront living area, and 2 full baths, and 2 bedrooms.
Note that the photos show this condo in its present state, before final finishings have been completed.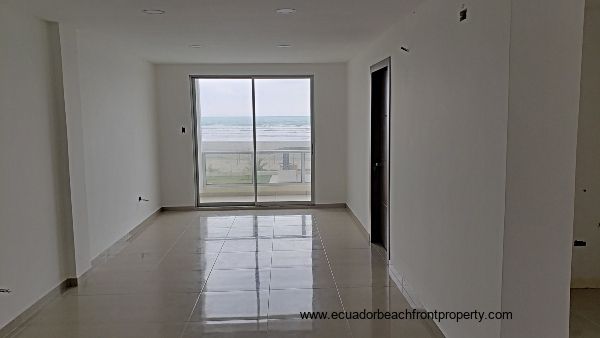 Please reach out to us with any questions or to schedule a showing.
For your convenience, we offer VIRTUAL SHOWINGS. View this property in real time from anywhere in the world! Contact us today to schedule yours.
We look forward to hearing from you!