SOLD - This beachfront lot offers an excellent location for building your custom beachfront home, bed and breakfast, or development project. The property is located on the quiet southern end of Crucita, just under the paragliding hill with miles of untouched beaches to the south and the restaurants and bars of Crucita a comfortable 5 minute walk to the north.
This L-shaped property boasts 65 ft of beachfront with no road in front and is 100 ft deep.  The additional "dog-leg" portion of the lot is 24 ft deep and a total of 130 ft long along the road. A rock wall along the beachfront boundary provides protection against waves and erosion. Photos taken at a very high tide for reference.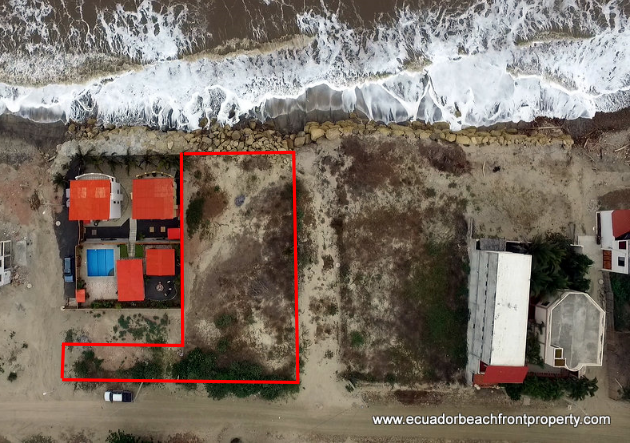 Crucita is a small, laid back fishing and vacation town that is conveniently located within 20 to 40 minutes of the cities of Portoviejo and Manta for all your shopping and transportation needs. Crucita is also a popular retirement location for many expats.  Apart from its fresh seafood, Crucita is well-known for its paragliding hill where pilots fly their colorful wings along the coastline.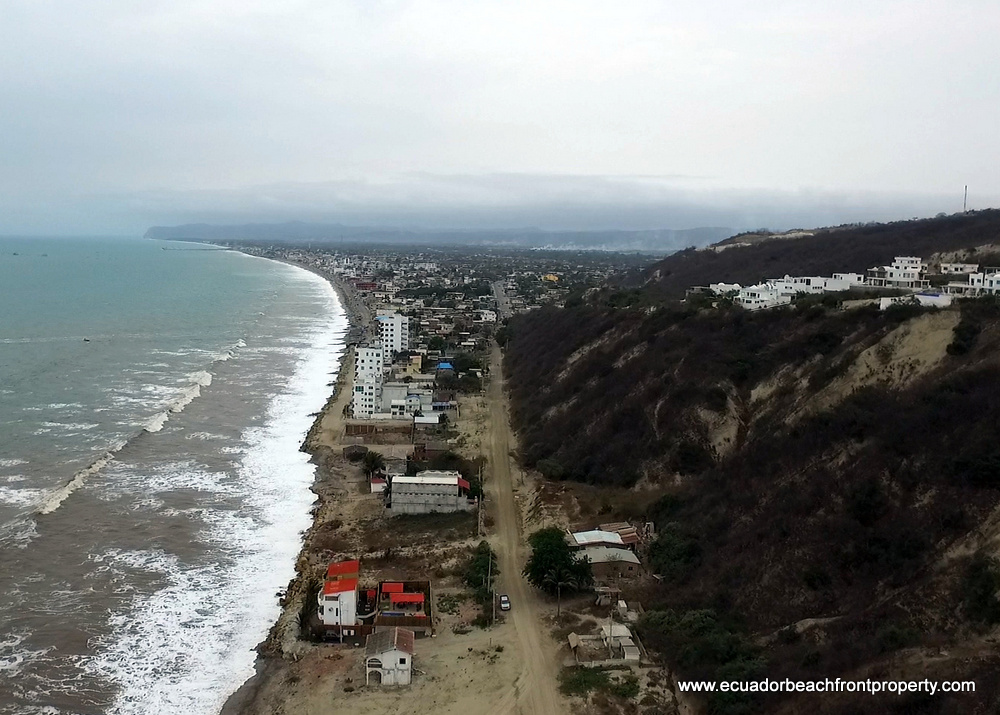 Please contact us with your questions about this beachfront lot for sale.