Clean and Elegant living with views of the Pacific Ocean in the growing tourist destination of Puerto Lopez, Ecuador. This is one of the most simple, clean, modern and elegant homes that we've seen come on the market. Take a look at the carefully planned lines and classy design of this one of a kind 2 bed/ 2.5 bath with ocean views.
Located up on a hill with ocean views and a comfortable distance from the restaurants, bars and tourist services of Puerto Lopez, this home offers access to services yet preserves privacy and peace.  The lot also includes a retention wall, fencing with gates, and is fully landscaped.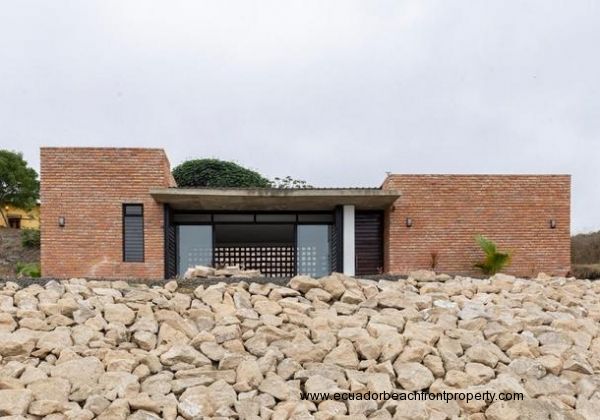 Shutters along the front of this modern, 1248 square foot (116 sq. m) home can be opened up to maximize the ocean views across the additional 370 square foot patio and right into the living space, kitchen, and social areas.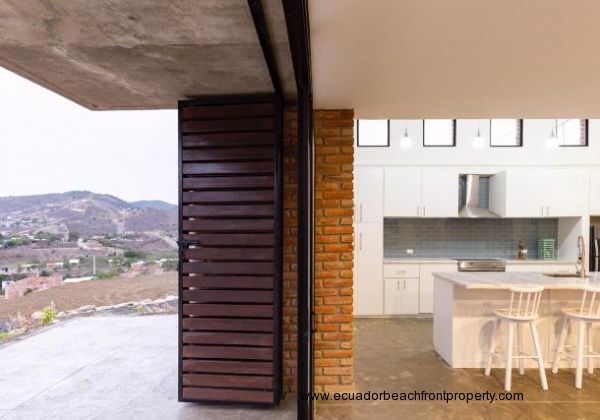 Exposed brick on the outside and elegantly designed window openings provide a nice balance between design, function, and security. The modern kitchen and living area would make a perfect home base to run your internet based company or from which to just relax and enjoy the views and the breeze.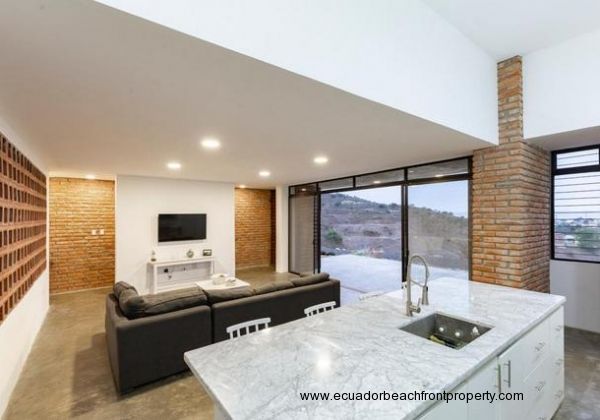 Furnishings are negotiable in the purchase price and can include a stove, fridge, 3 beds, a sofa bed, bar stools, coffee table, washer dryer and end tables.  AC units are included and are already installed in each of the bedrooms.
We look forward to hearing from you.
Property information
Monthly Expenses
Monthly Association Dues :

0

Monthly Electricty :

50

Monthly Water :

30

Monthly Internet :

35