-- SALE PENDING -- This is a well-constructed and well-maintained 5 bedroom/ 5 bath property offering many possibilities. The home sits on a spacious lot only 3 blocks off the beach. A perfect spot for someone looking for a quiet garden sanctuary.
This property is located in the friendly fishing village of San Jacinto, only 3 blocks from the beach and only a 5-10 minute walk from the fish market, small stores for basic supplies, local bank with ATM, and buses into the cities of Bahia, Manta, and Portoviejo. 
The home is two-stories with 2,034 sq ft (189 sq m) of living space. There are 3 bedrooms and 3 full baths upstairs plus two additional rooms, small kitchen, two full baths, and a storage room on the ground level. The ground level area could be converted into income-generating living quarters, used as shop space, and/or storage.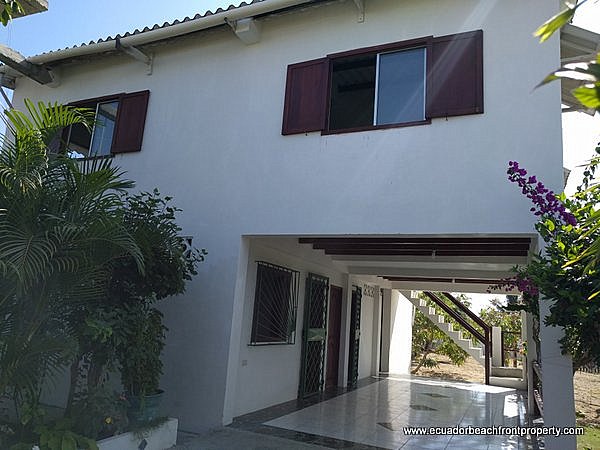 This covered area functions as a parking space for 1 or 2 vehicles but is also equipped with hammock hooks for lazing about with views of the garden.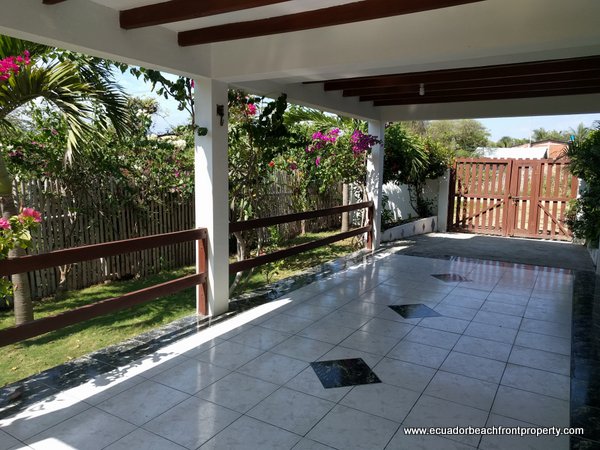 The home sits on a spacious a lot that measures 52 ft wide by 110 ft deep (16m x 33.6m). The grounds include beautiful tropical flowers such as acacias and hibiscus as well as numerous fruit trees including mango, guanabana, papaya, tamarind, avocado, mamey, and guayaba. There are two trellis areas recently planted with badea (a kind of melon) and passion fruit. The property has two gated entrances and has space for additions such as a swimming pool, garage, etc.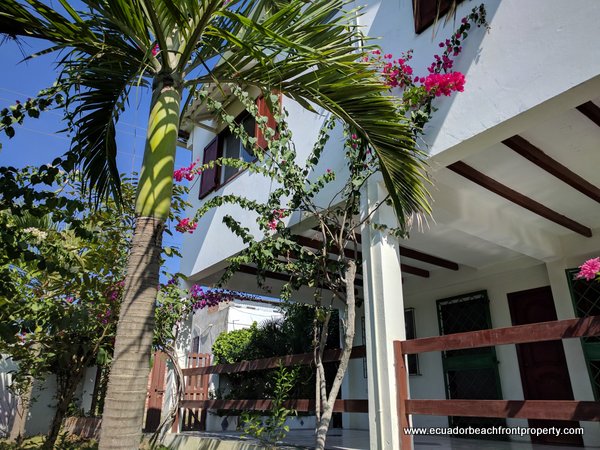 View of the ocean and the spacious yard from the covered terrace.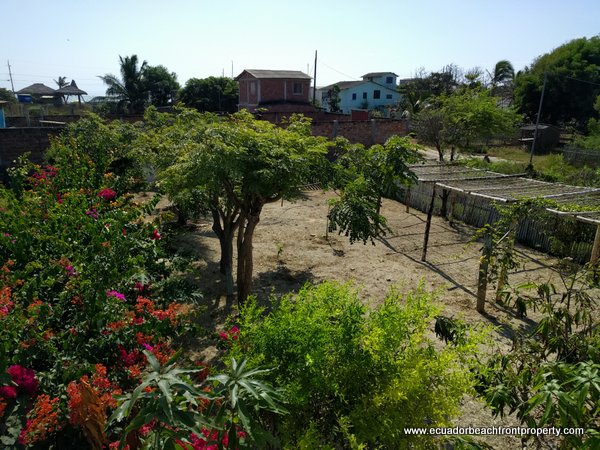 Spacious oceanview terrace at the entry into the upper part of the home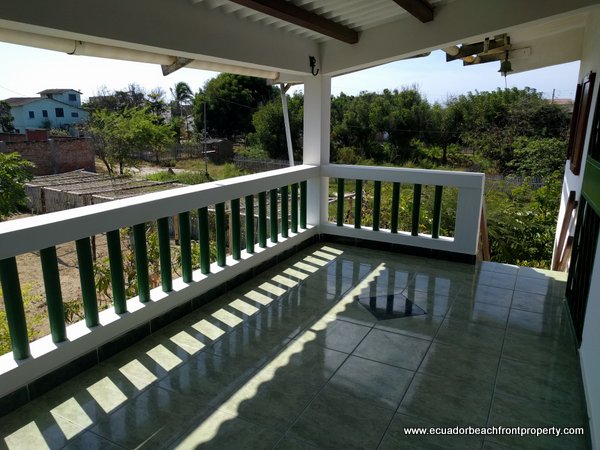 The covered terrace offers fresh ocean breezes and lovely sunsets.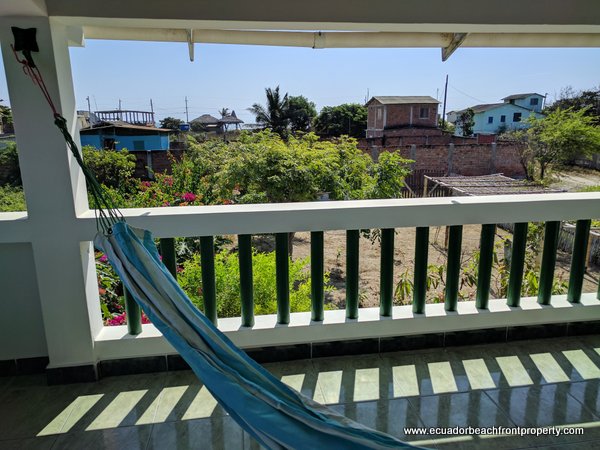 The kitchen has ample natural light, high vaulted ceilings, and great air flow.  All wood throughout the home are quality hardwoods in excellent condition. All windows have screens.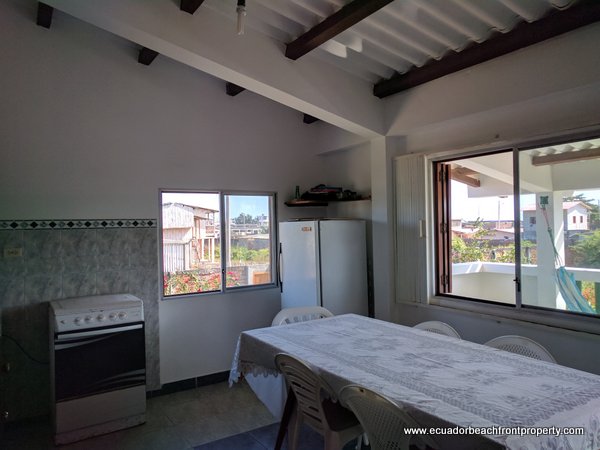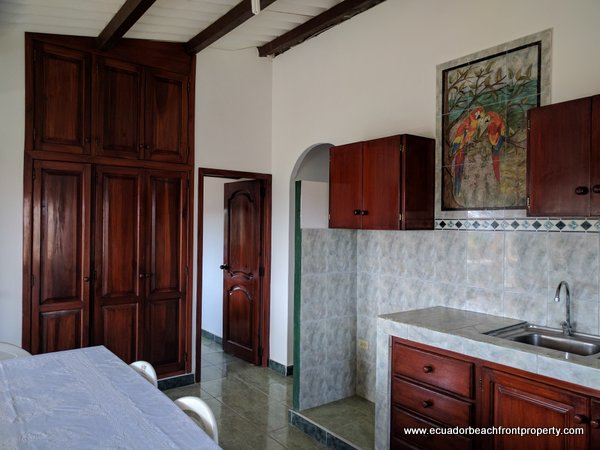 Upstairs are three bedrooms and three full baths. The master bedroom has its own full bath and built-in closets. Windows in all of the bedrooms provide excellent cross-ventilation throughout the house.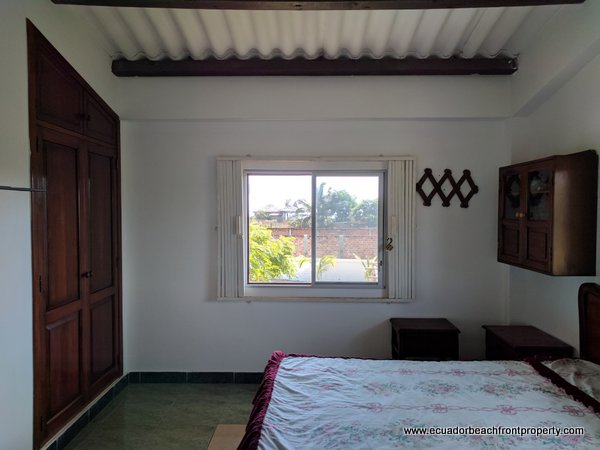 Second bedroom, also with its own bath and built-in closets.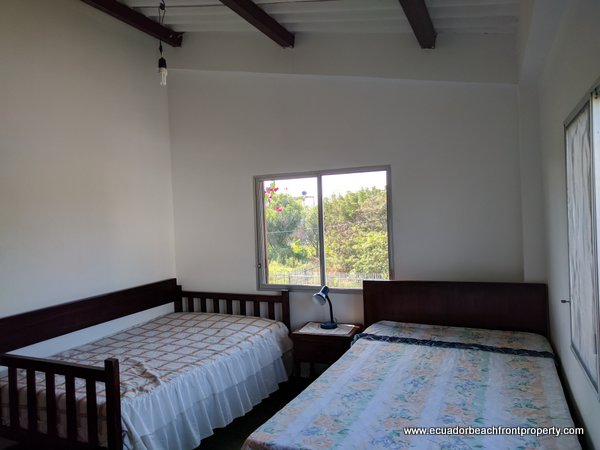 Third bedroom. The third full bathroom upstairs is a shared bath.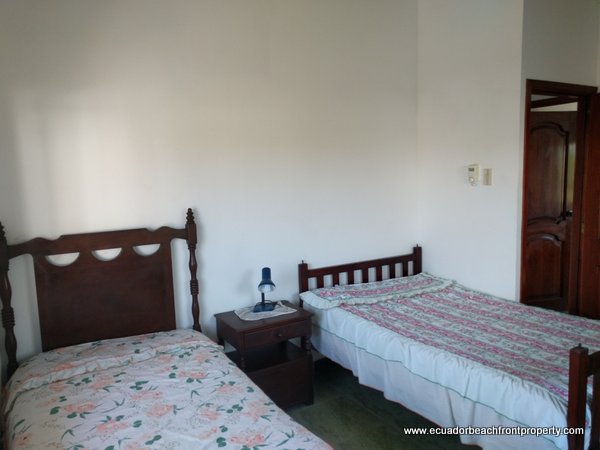 Downstairs are two additional rooms, a simple kitchen space, 2 full baths, and a storage room.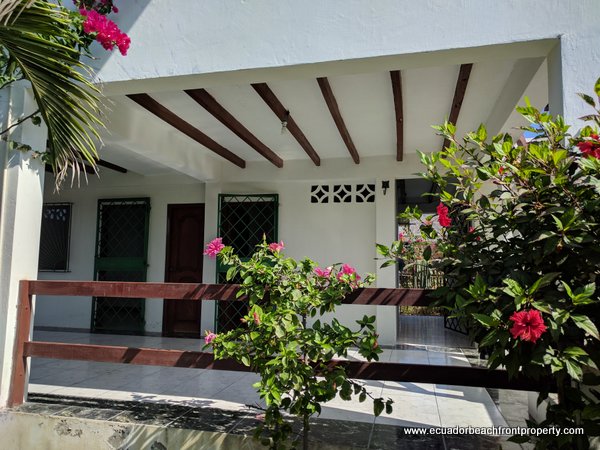 View of one of the downstairs rooms. The second room, kitchen, and small full bath originally functioned as the caretaker's quarters.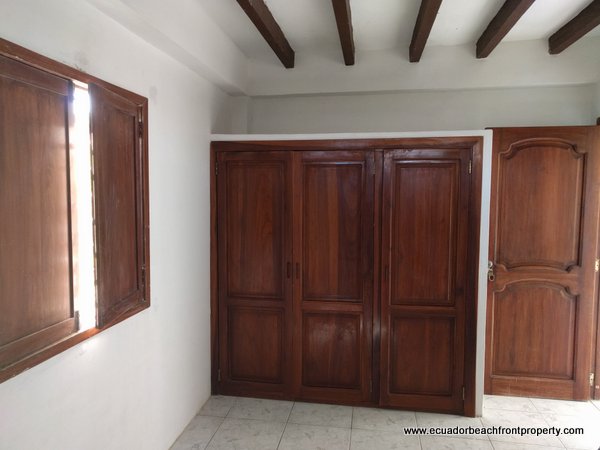 The second full bath is very large and features a wash basin, separate laundry area with washer/dryer hookups, a large walk-in shower, and a separate bathroom with toilet and sink. The sellers used the large downstairs shower for washing off their grandkids after coming back from the beach.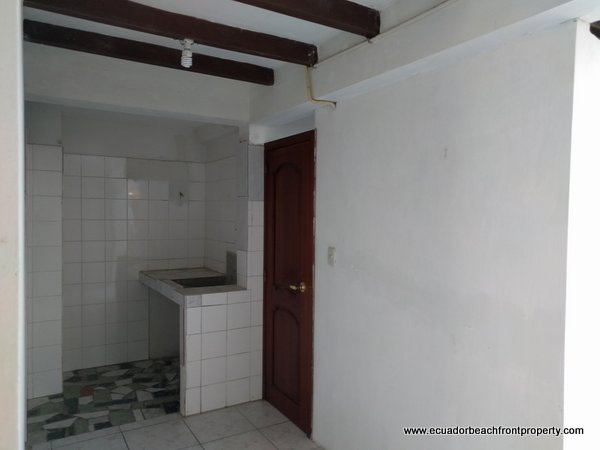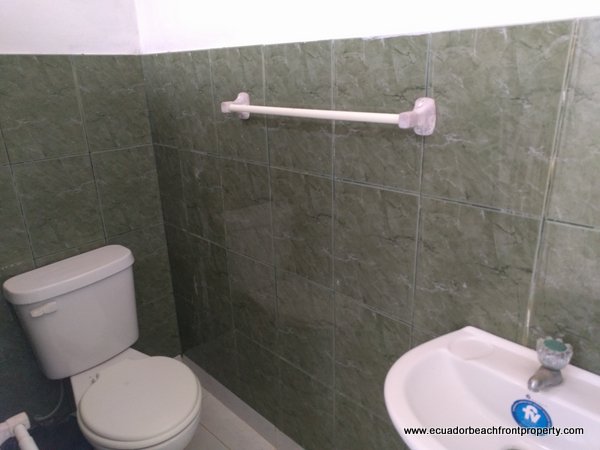 The yard has gated access on two ends of the lot and is fully enclosed. Your pet(s) will love having all the space! The yard is large and open enough to offer you many design possibilities such as additional construction, a swimming pool, separate garage, more gardens, you name it.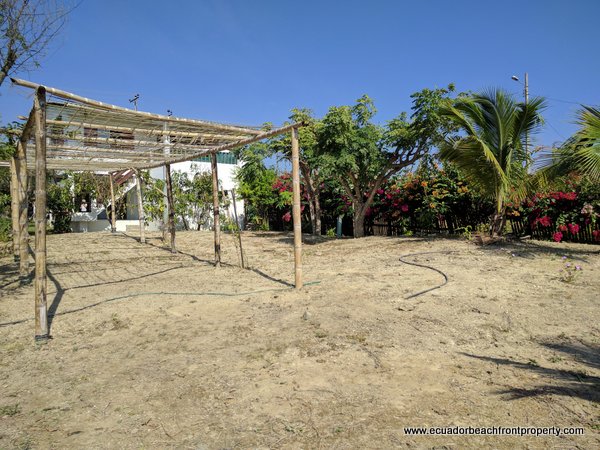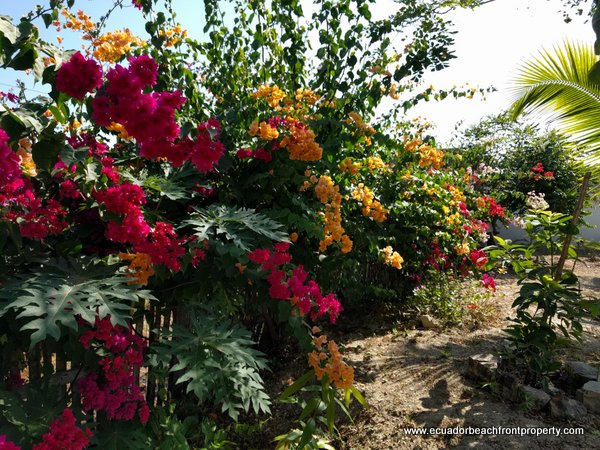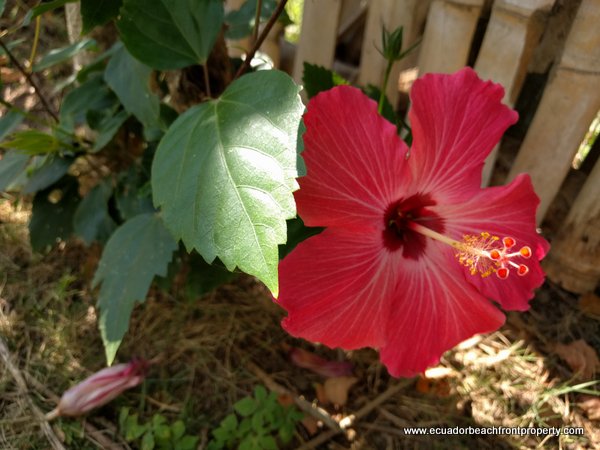 The home comes with all furnishings shown. There is a local couple who has taken care of all aspects of this property for 16 years and is available to continue working after the property changes hands.
Cash offers only.
More photos of this property may be seen at the top of the listing. We look forward to hearing from you with any questions you may have about this property and for scheduling a showing.