One-of-a-kind 3 floor and 7-bedroom oceanfront home with infinity pool. This exceptional property has an unspoiled view of the spectacular sunsets that never cease to amaze you here on the coast of Ecuador. This beachfront home is in a quiet part of town just a few minutes walk from the various amenities offered here including: shopping centre, hospital, cinema, schools and parks. Just a few steps from your beachfront home and your strolling along the beach or watch the surfers in the afternoon.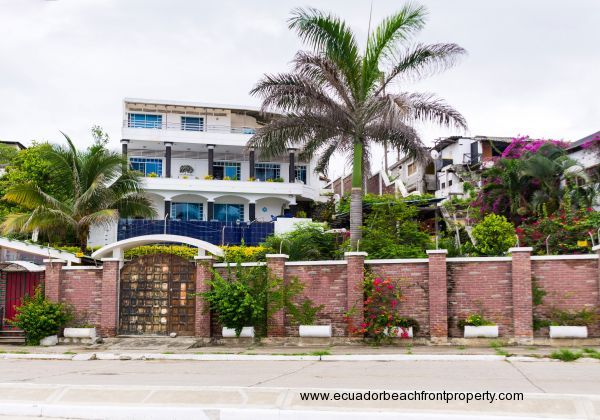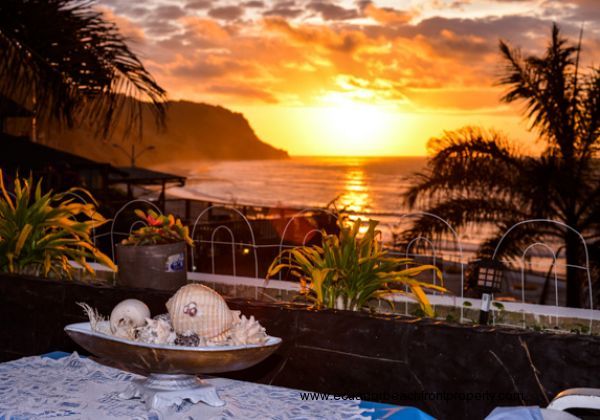 One of the many places to enjoy the beautiful sunsets from this house. Relax on one of it's many outside spaces to take advantage of the ocean view and seafront location.
The top floor is almost a home in and of itself.  The space features 3 bedrooms, 2 baths, a kitchen, living room, dining area, and wide open outdoor balconies.  This is currently being used as a AirBnB rental and would make a perfect long-term rental or mother-in-law suite.  The views from the outdoor balcony are stunning.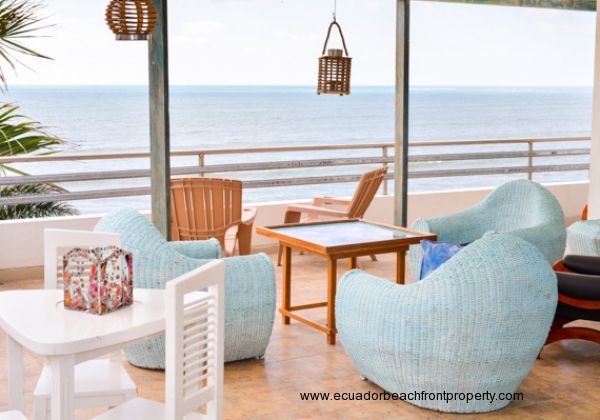 This bright and airy house offers many areas for relaxing or socializing with a light color scheme to match the ocean views.
The main floor of the home features 2 bedrooms, 1.5 baths, a large open living room and kitchen space that flows to an open dining room.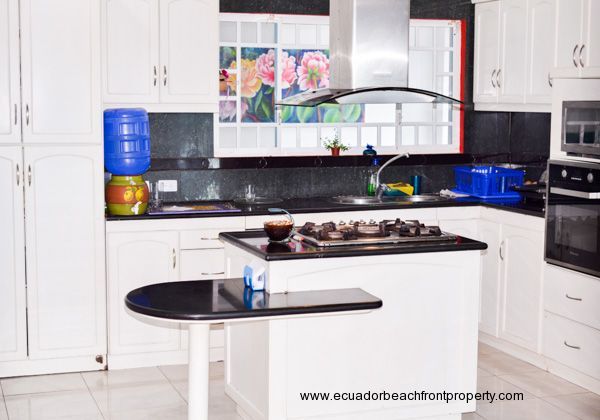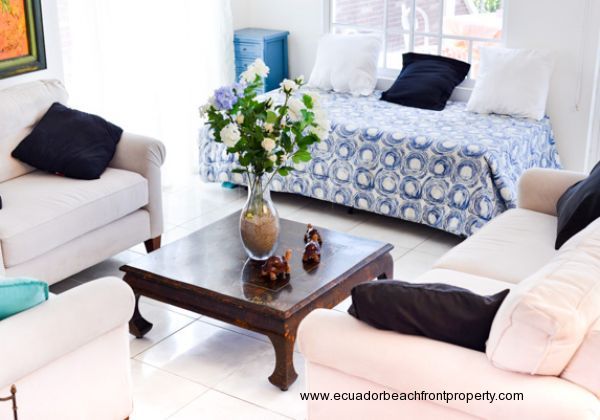 The open living area of the main floor also flows to another spacious beachfront balcony.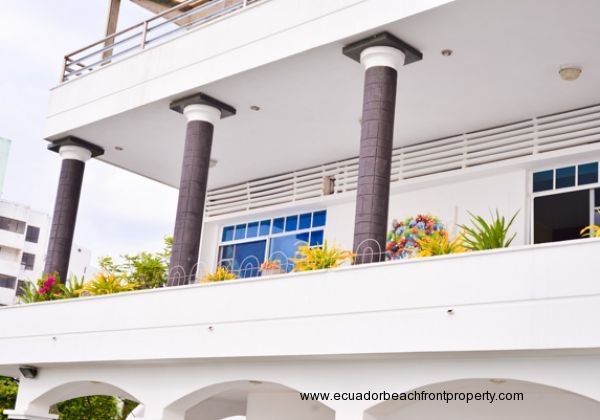 One of the many social areas of the home with lots of natural light flooding through.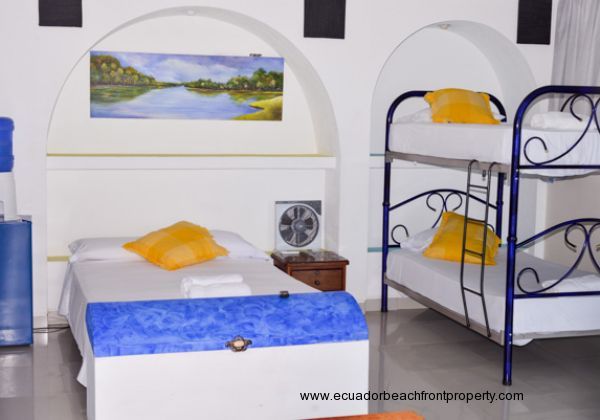 The ground floor offers accommodation for having guests over or simply entertaining family.
This unique property is perfect for a hotel or BnB or for someone who appreciates plenty of beachfront square footage.