- - SOLD- - Scout the waves and take-in the sunsets from your third story beachfront balcony. This very nicely furnished 2 bed/ 2 bath condo at Playa del Sol near Canoa has the whole third floor to itself and offers plenty of privacy and security.
- - SOLD - 
Price dropped from $148,000 to $119,000!
The beachfront balcony has one sliding door leading into the living room and another into the Master bedroom.  This is probably one of the best spots in the world for a morning coffee and soaking in fresh Pacific Breezes.  If the waves look enticing grab your board and head down to the beach.  If you want to take it slow, head out hunting for ancient pot shards or huge sand dollars that are both ridiculously common on the beach out front.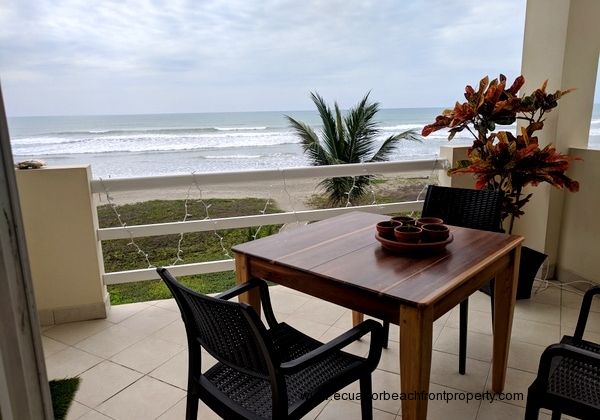 The living and dining areas are connected and all have an Ocean view.  The furniture is clean and the entire condo has been meticulously well maintained.  t really doesn't get any more turn-key than this!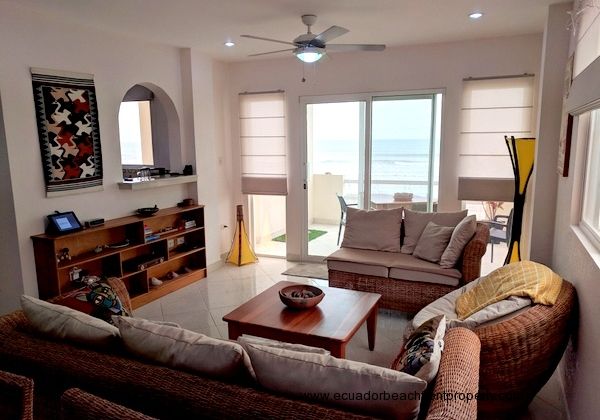 The Master bedroom is spacious and open and has beautiful woodwork, custom cabinetry, and Ocean views from the bed!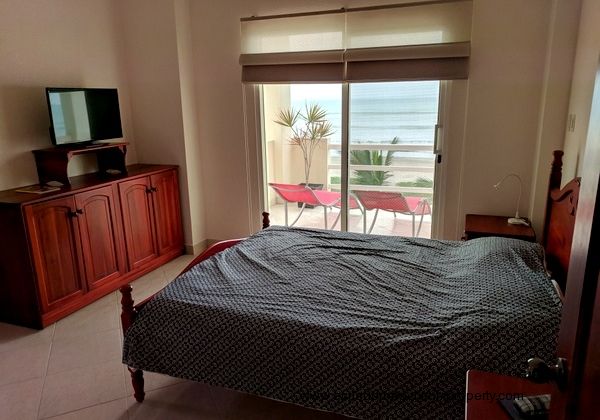 The condo also comes with a garage/storage area that is perfect if you want to rent when you're away or just to keep the salt off of your vehicle and bikes (Landcruiser may be available for purchase separately).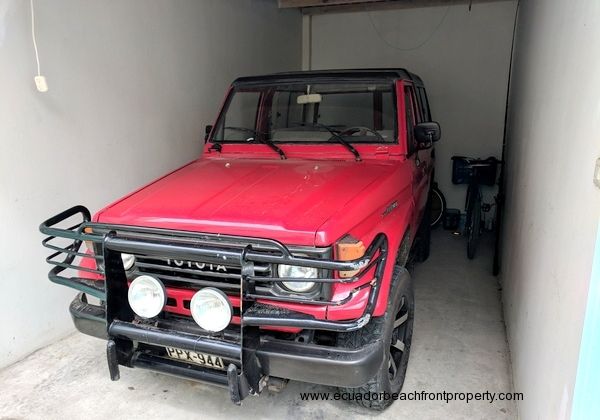 Common areas include well-cared for landscaping, an infinity pool, barbecue grill and outside dining area... complete with hammock.
Please take a look at all of the photos in the slideshow at the top of the page.  There are many photos so it may take a bit to load depending on your internet speed.
Contact us via the form below soon to get more information on this condo, the surrounding area, and to get your offer in before this is gone!