We can't begin to tell you how many times we've heard the phrase, "I WISH I had known BEFORE we came!!!"
In response, we've created a FREE "Know Before You Go" travel guide packed with everything you need to know...before you go!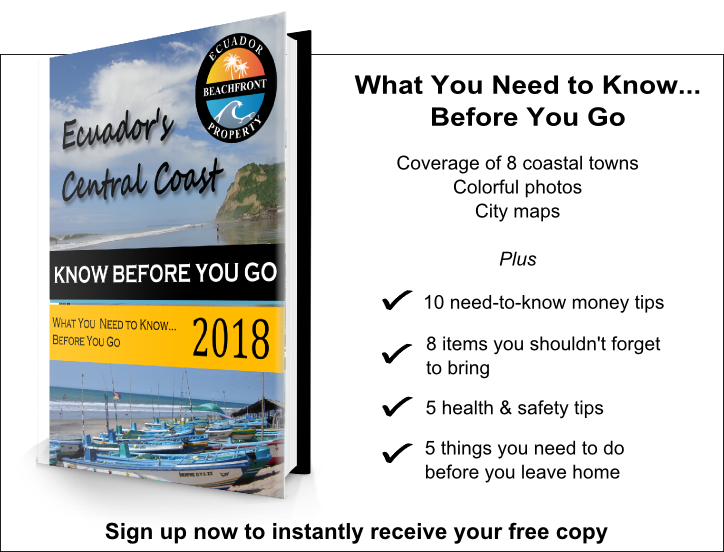 The guide includes the following Need to Know  information:
Local climate

Communication

Money 

Travel: flights, renting a car, taxis, traveling by bus

Photos, Maps, Local Attractions, and Safety information for the cities of:

Manta

Crucita

San Jacinto/San Alejo/San Clemente

Bahia

San Vicente

Canoa

Packing & Planning Checklist
This 39-page guide is updated for 2018 and packed with insider information and resources.
 Don't plan your trip to Ecuador without it!
 We value your privacy