We here at Ecuador Beachfront Property are very proud to support the non-profit Fundación A Mano Manaba and their inspirational children's library project.
In small villages along Ecuador's coast, the beloved public libraries that we are accustomed to having at our fingertips in the US or Canada, simply do not exist. Children are very rarely exposed to any kind of reading or art outside of their classrooms.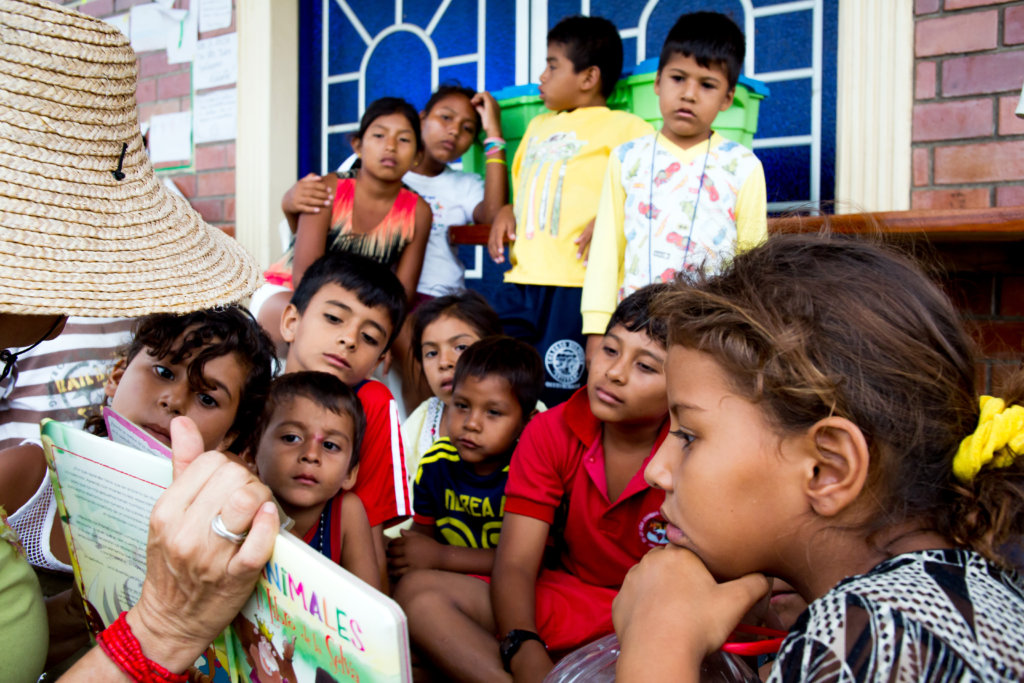 Following a catastrophic earthquake along the coast of Ecuador in April 2016, Rut Roman and Esteban Ponce, two tenured literature professors living in the rural fishing village of Don Juan near Jama, Manabi were inspired to create a children's library as a safe place to help children cope with the severe devastation and loss that surrounded them.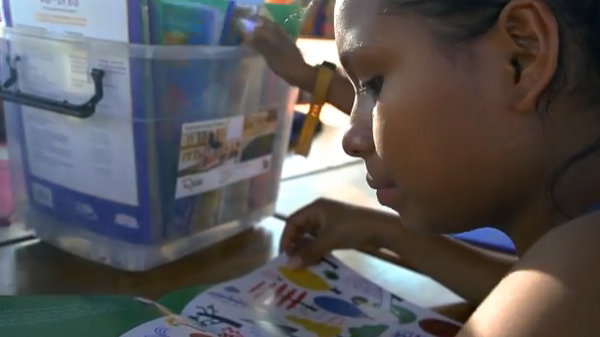 Beginning simply as a daily reading hour on the beach under a thatched roof, then to a roving library in the form of a donkey named Domingo, the project is now working towards both the creation of a cultural center and the purchase of a library bus to reach children in more remote villages.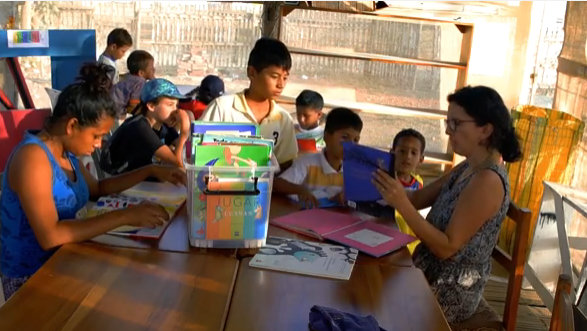 Please read this beautiful article entitled "On How Libraries Save Lives," written by Rut Roman who is spearheading this inspirational project. 
There are TWO ways YOU can join us in contributing to this important initiative:
Bring children´s books in SPANISH for the library. Or, bring children´s puzzles, games, coloring books, crayons, markers, watercolor paint sets, or anything you or your kids enjoyed as children.  Ecuador Beachfront Property has a special box in our San Clemente office to receive all donations when you come to visit.  We will see that they arrive safe and sound to the library. If you leave a note with your email on your donation, Fundación A Mano Manaba will send a thank you, and keep you informed on progress with the library and the children´s reading program. 
Make a donation via their site on GLOBAL GIVING. Here, you can also learn more about the project and the sponsors: www.goto.gg/25409
Thank you!
Donate NOW: www.goto.gg/25409
Like on FB: www.facebook.com/pg/amanomanaba