San Vicente Waterfront Property
with House and Bungalow
This is a large (0.34 acre) waterfront lot featuring a 2BR/1BA house and a two-story 1BR/1BA bungalow.
Asking $150K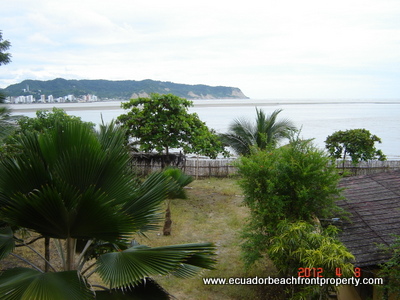 This property has beautiful views onto the bay of the Chone River and Estuary as it empties into the warm Pacific Ocean. This property sits across the bay from the city of Bahia de Caraquez.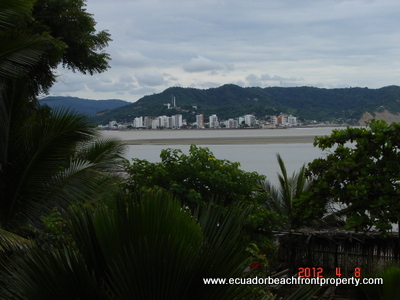 This property has approximately 1380 sq meters (14,860 sq ft or 0.34 acres) with two houses.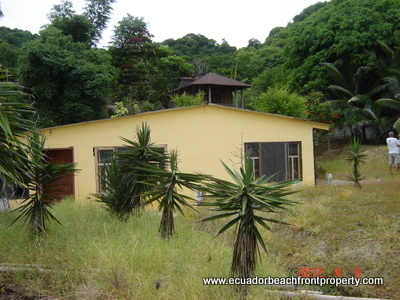 Property dimensions are as follows:
29 m (95 ft) wide along the waterfromt
31 m (102 ft) wide along road
46 m (151 ft) deep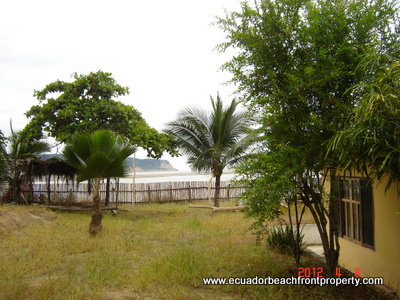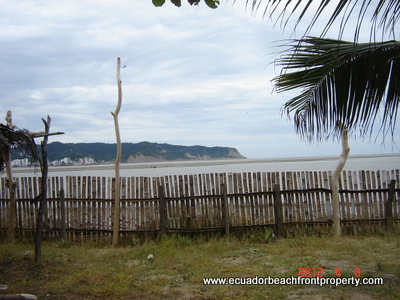 The first house is a single story 2BR/1BA. The second house is a two-story 1BR/1BA bungalow with excellent views from the second story balcony.
The single story house has ~100 sq meters (~1080 sq ft)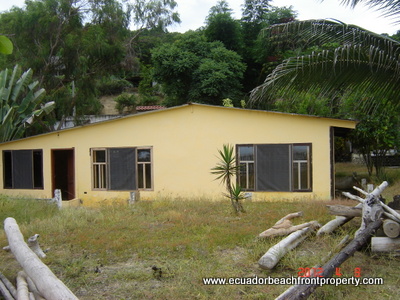 Living and dining area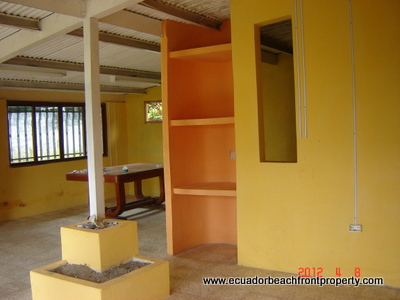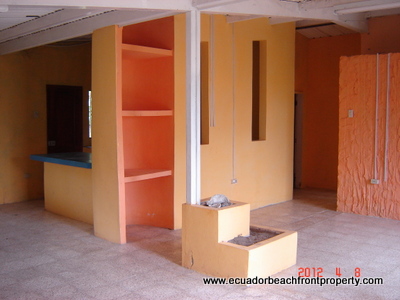 Kitchen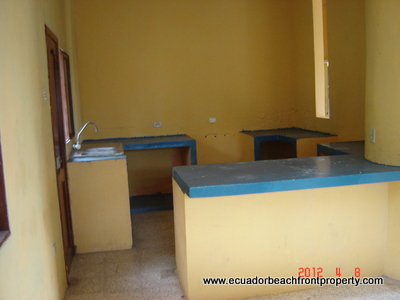 Living area towards the bedrooms and bath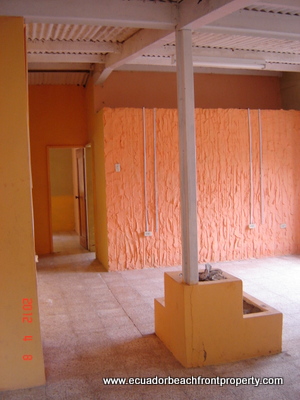 One of the bedrooms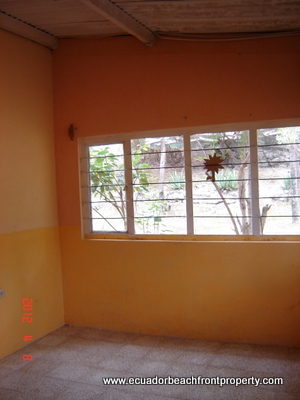 Bathroom plumbed with hot water in the sink and shower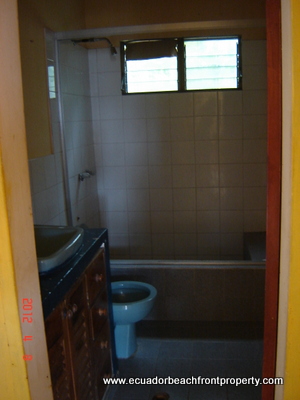 Back of the second house. The property is full of flowering plants and fruit trees.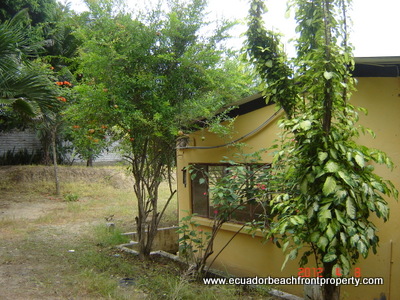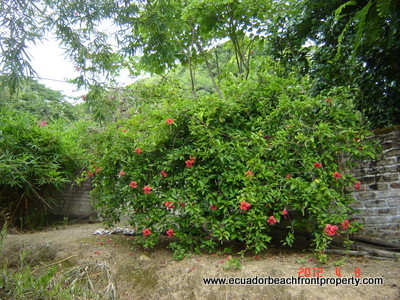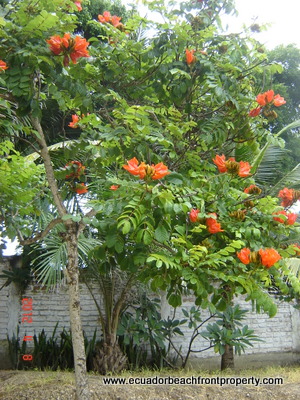 Coconut and almond trees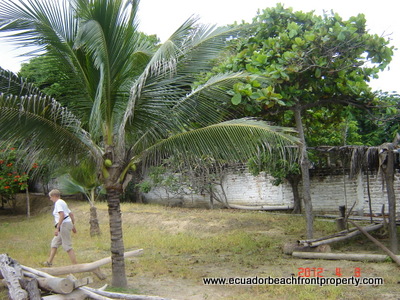 Looking towards the back of the lot at the bungalow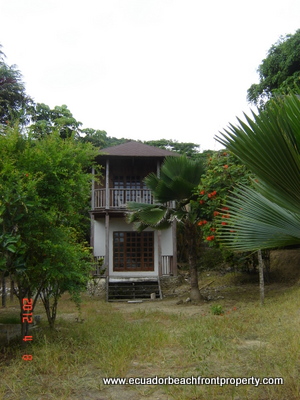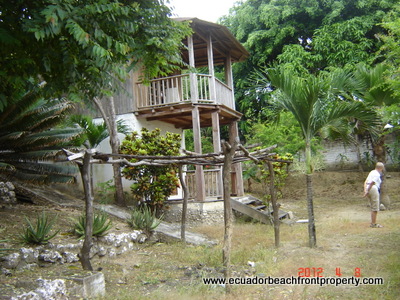 The second house is a 1BR/1BA bungalow
View from the balcony of the second house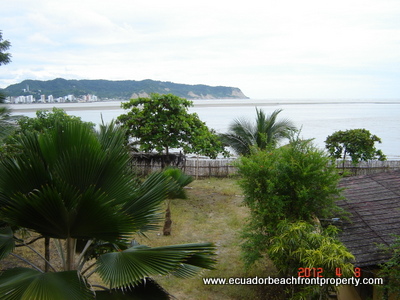 View from the bedroom window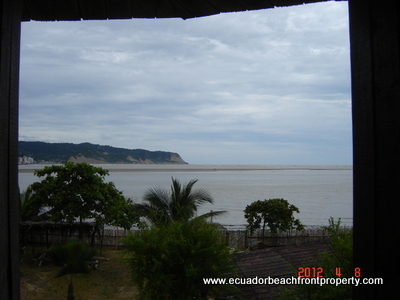 Looking into the bedroom from the balcony
Storage and pump house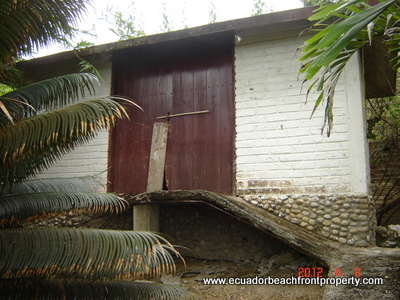 Looking towards the front of the property from the Bay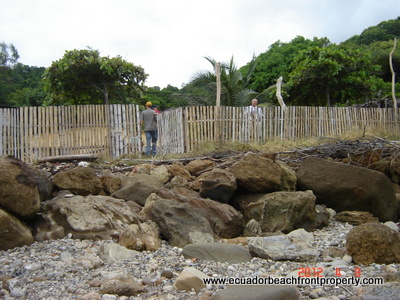 View of the estuary and the city of Bahia from the front of the property.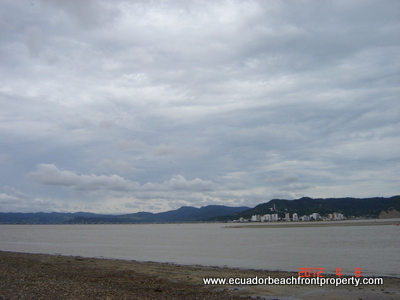 Take a virtual tour of the property by watching the following videos:
Video 1: Single-story house
Video 2: Views from outside
Video 3: Two-story bunglaow
This property is located only a few minutes from the future site of an American-style grocery chain called Supermaxi (construction of the store just recently began). There is also an airport within a few minutes drive which will be receiving regular flights to/from Quito in the near future.
San Vicente is only 15 minutes from the popular surf town of Canoa where you can enjoy exciting nightlife, ecelectic restaurants, and fantastic beaches.
The current owner pays ~$120 per year in annual taxes.
Explore the area with Google Earth.
If you already have Google Earth installed on your computer, download, save, and open this file.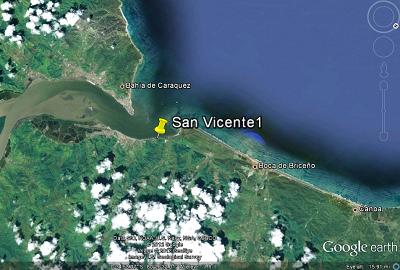 If you would like to install Google Earth, Click Here and follow the instructions!
Please reference "San Vicente1 property" in your communications.
Thanks for looking!