A laid-back 3 bedroom/2 bath house with pool in the quiet fishing village of San Clemente. Located on one of the best beaches in all of Ecuador. Available for monthly rentals between February and August 2017.
The tranquil fishing town of San Clemente is located about 20 miles north of the Manta airport on the Manabi coast. It has a beautiful, uncrowded beach with firm sand that is easy to walk on (or drive) and many miles to explore. You will find very few people on its expansive beach except for fishermen hauling in their nets. The very picturesque cliff 'Punta Bikini' sits at the northern end of the beach.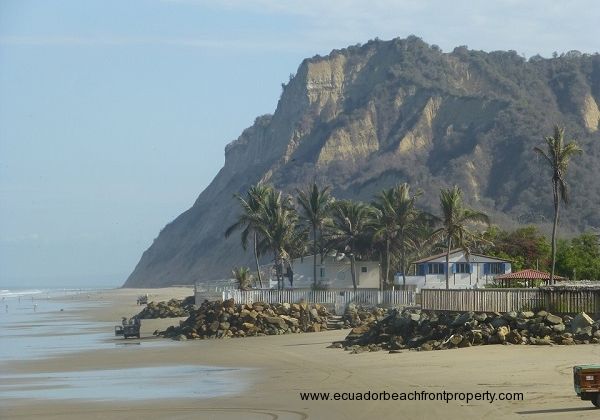 The property is located in the northern end of San Clemente, one block from the upscale Hotel Palmazul. There are approximately 70 permanent expats in the area, most of whom live in north San Clemente.

The home is just one property removed from the beach and has two stories with 3 bedrooms, 2 bathrooms, and 2 ocean view porches on the upper level. Breezes are almost constant during the day.
The house has a spacious (8 ft x 45 ft) front porch with ocean views. The back porch is 10 ft x 13 ft, is screened in, and overlooks the ocean. The back porch is the perfect setting for morning coffee and watching the afternoon sun dip into the ocean.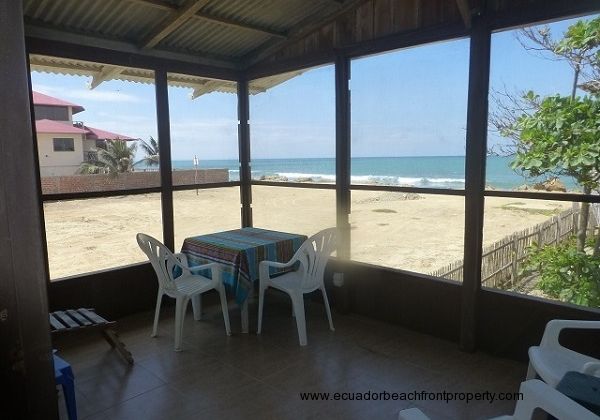 The ground level of the home features a private 10 x 23 x 3 ft in-ground pool that is cool and shady during most of the day.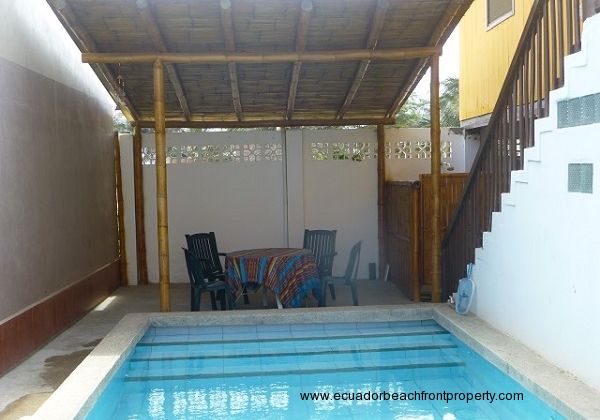 Other amenities include washing machine and 2 outdoor showers for rinsing off after the beach. The beach is a 3 minute walk.
Please no pets or smoking due to the owner's allergies.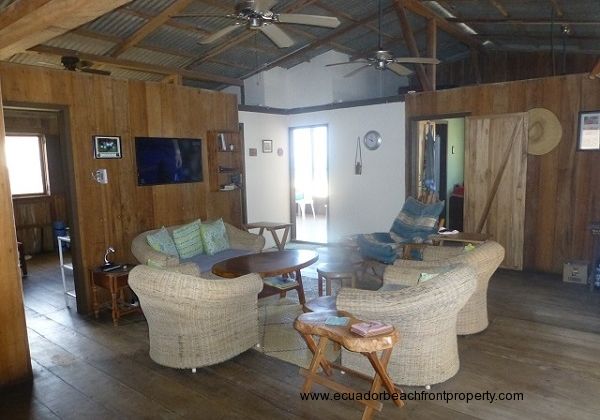 This home will be available to rent from February thru August 2017. Can be rented monthly, please contact for specific dates desired.
Monthly $750
Rental price includes pool maintenance, wifi internet (may be used to stream Roku or Netflix), and utilities up to $30/month.