Large commercial and/or residential lot with 125 feet of beach frontage.
This beachfront lot measures 125 ft wide x 157 ft deep (38m x 48m). The lot is situated on a corner along the "malecon" or beachfront boulevard that runs between the beautiful beaches of San Jacinto and San Clemente.  This location is ideal for a beachfront residential or commercial development.


The lot is enclosed by a brick wall on 3 1/2 sides. The remainder of the wall is made of brick and bamboo fencing.  The lot has water and electricity.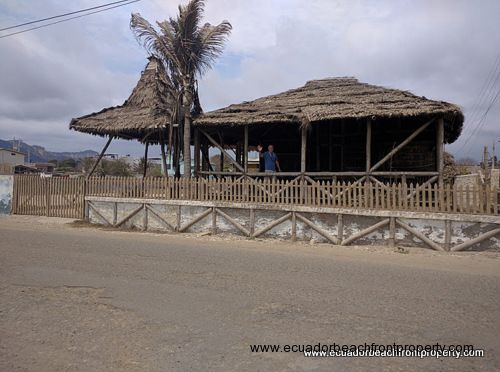 Three thatched roof and bamboo structures sit on the northern corner of the lot.