Waterfront Estate - Bahia de Caraquez
***SALE PENDING***
Huge waterfront lot (19,440 sq.ft.)
+
3465 sq.ft 5BD/3BA Estate Home
+
Adjacent 1 BD/1BA Guest House
+
Private Boat Ramp
Asking price is $165K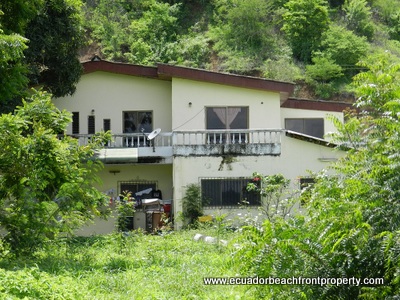 This is a large two-story home on a spacious waterfront lot in Bahia de Caraquez. The property is located right on Bahia Bay with view to the Pacific Ocean. This could be a fisherman's dream come true!
The house sits at the back of the large property with plenty of room up front to develop, if desired.
The lot has a total square footage of 19,440 sq ft, measuring 72 feet wide along the water and 270 feet deep (22 m x 82 m, 1,800 sq. meters).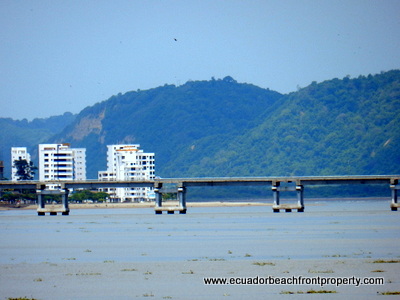 View across Bahia Bay and the new bridge in Bahia de Caraquez.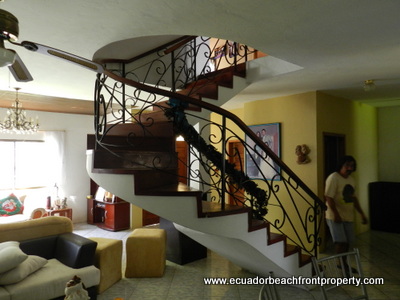 The home has 3,466 square feet of enclosed living space, with 1,883 sq ft on the first floor and 1,582 sq ft on the second (322 sq meters total, 175 sq m and 147 sq m)
PLUS there is an adjacent 1 BD/1BA suite that could be rented or used for guests.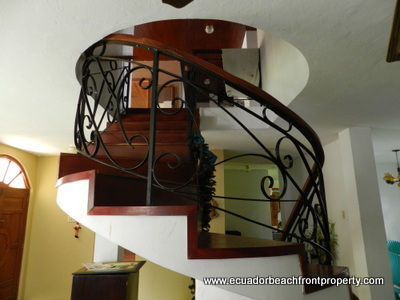 Gorgeous spiral staircase
High ceilings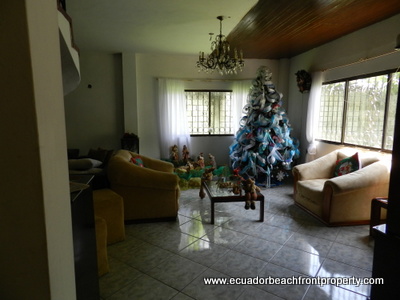 Large open living spaces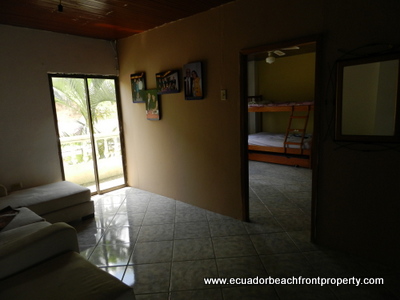 Rooms have large balconies looking towards the water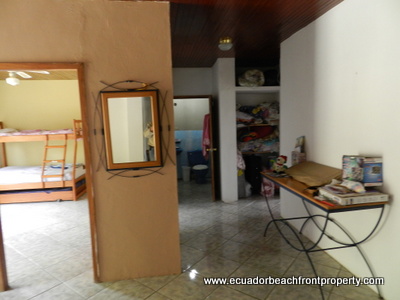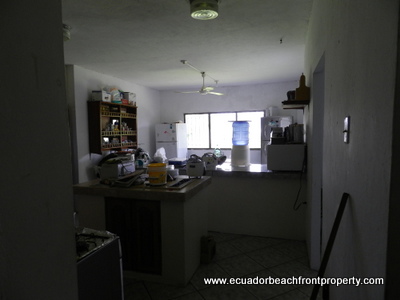 Kitchen with an island and granite countertops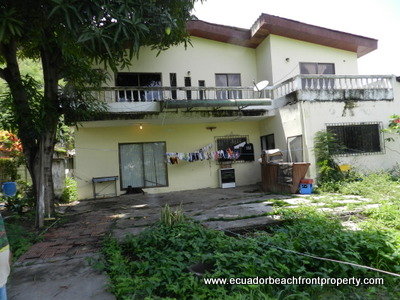 Large balconies on the back of the house looking out toward the water. Note the large mango tree bearing fruit on left!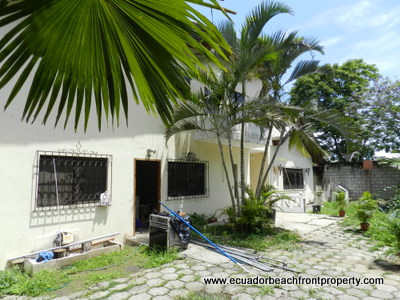 Plenty of space for parking and gardening.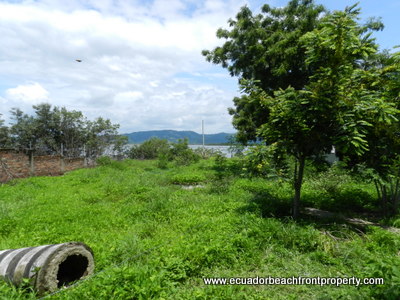 Looking towards Bahia Bay.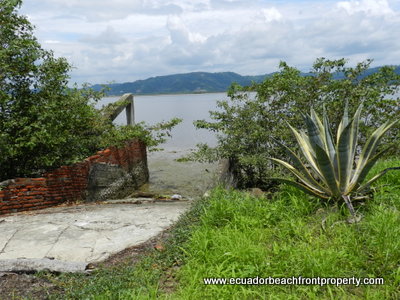 Private boat launch to the Bay.
Please get in touch with any questions and reference "Bahia Waterfront Estate" in your communication.
Asking price is 165K. Just the construction alone is worth the asking price. The land alone would go for an additional 80K.
Thanks for looking.