Bob's Oceanfront Condo
Available for one month or more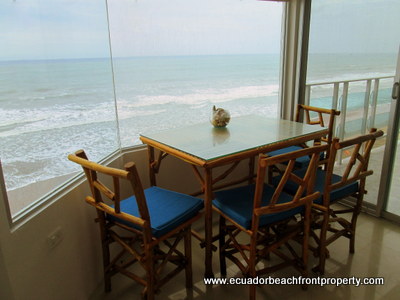 Bob's 2BR/2BA condo unit is located on the fourth level of a condo building located at the southern and quiet end of Crucita.
Located within close walking distance of restaurants and small stores for fresh seafood and basic groceries.
Bob's unit is indicated by orange rectangle in the image below.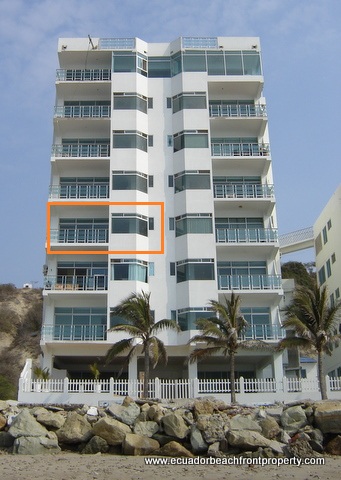 Amenities include:
Electric hot water, A/C, Wi-fi internet, Direct TV (two tvs), Oceanview balcony, Elevator, Swimming pool, On-site security, Parking
Fully Equipped with the following furniture and appliances:
Air Conditioning in the Master bedroom, Dishwasher, Washer and Dryer, Full-sized Fridge, Six-burner stove, Microwave, Toaster oven, Coffee maker, King-sized bed in master bedroom, Double bed and computer desk in guest bedroom, Extra linens, Towels, Pillows
Open living space with overhead fans and exceptional views. The living room has a 33 inch flat screen with Direct TV.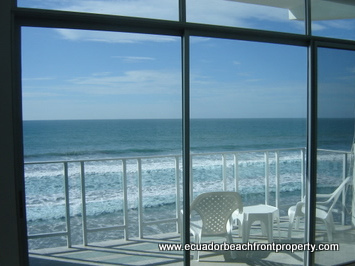 Kitchen comes equipped with just about anything you might need for cooking and has plenty of storage. Even has a dishwasher (a rarity in these parts!)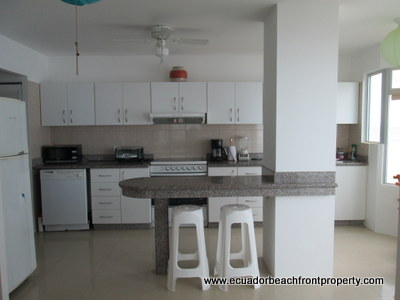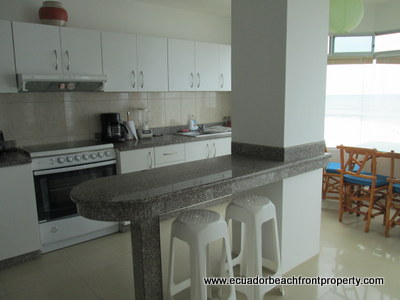 Master bedroom features a high quality king-sized mattress with extra linens and a comforter. Master bedroom is equipped with an 18,000 BTU air conditioner and has a 19 inch screen with direct TV.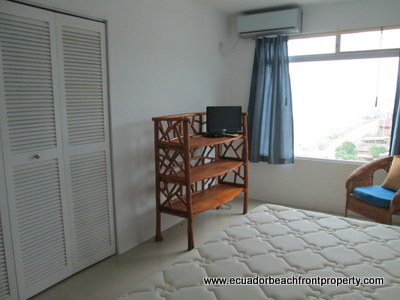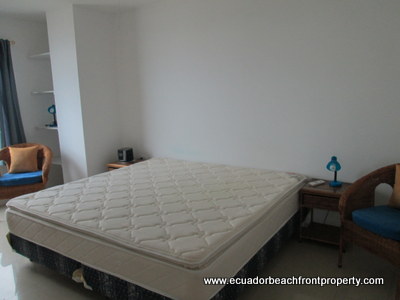 Lots of storage space and extra towels, pillows and linens available.
View from Master bedroom window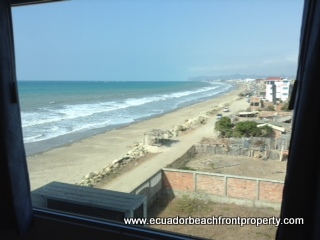 Master bath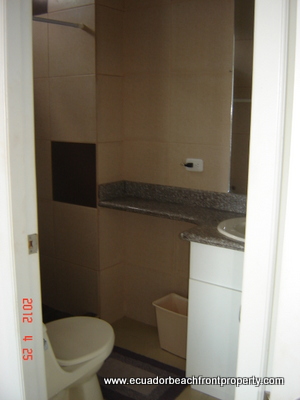 Double bed and closets in guest bedroom as well as a desk work space. French doors open out to the living room.
Full guest bath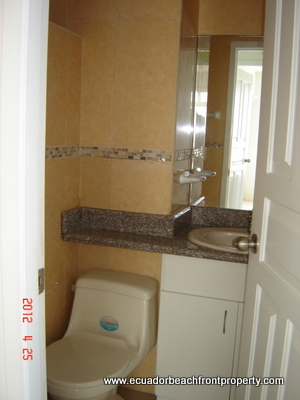 View towards the center of town (north)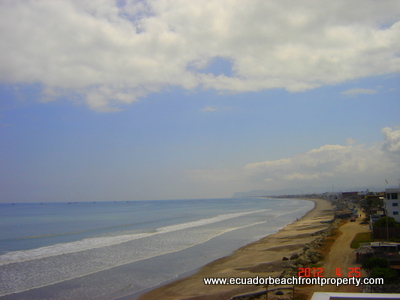 View to the south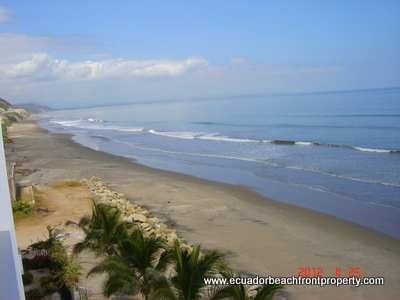 Pool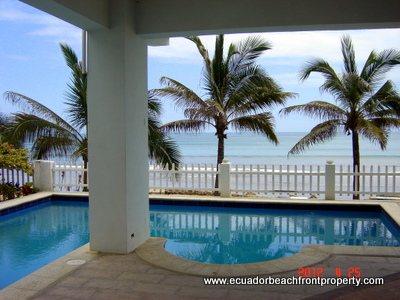 There is an elevator, secure parking and on-site 24/7 security.
Bob's rental prices vary based on length of stay and includes all utilities (water and electricity), wifi internet, and Direct TV:
1 month $1050
2 months $950
3+ months $850
Bob requires a non-refundable deposit equivalent to one month's rent to reserve the unit. This deposit will be used to pay your last month's rent.
There is a $500 security deposit that will be returned at the end of your stay provided no damages to the unit were incurred.
**Sorry, no pets allowed**
**Sorry, no smoking allowed**
This property is located in the small fishing and tourist town of Crucita, 40 minutes north of Manta. We are happy to help you arrange transportation to the condo from the Manta airport.
Please specify "Bob's Condo" in your communication.
Thanks for looking!